If you are looking for a natural-looking lip filler to boost the fullness of your lips and reduce lines around the mouth, then your wait is now over. We are proud to announce Volbella Filler Injections in Islamabad, Rawalpindi & Pakistan at our SKN Cosmetic Clinic. Volbella is the state of the art FDA-approved injectable technology added to the family of dermal fillers. This is a non-surgical lip augmentation treatment, specifically intended to plump the lips and reduce the appearance of fine lines around the mouth, also known as perioral lines.
What is Juvederm Volbella?
Volbella is a dermal filler that is used to express lips and for the modification of fine wrinkles around the lips. Volbella is a temporary filler and is made of Hyaluronic Acid which does not require any skin test before the treatment.  Hyaluronic Acid in Volbella allows your cosmetic surgeon to treat fine lines in these delicate areas.
Why choose Volbella fillers?
Volbella Filler Injections in Islamabad, Rawalpindi & Pakistan is a perfect creation to reduce small fine lines and delicate augmentation of the lips.  The smaller particle size of Volbella is used for the modification of these fine areas without the apprehension that your lips will get bulky or too puffy.
Volbella, using Vycross technology, has been established to soften and fill lines in the bulk of patients throughout one year. However, one month touch up is required in order to achieve optimal correction.
Results for Volbella Fillers: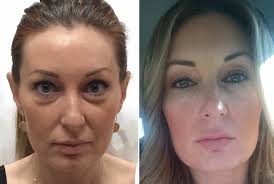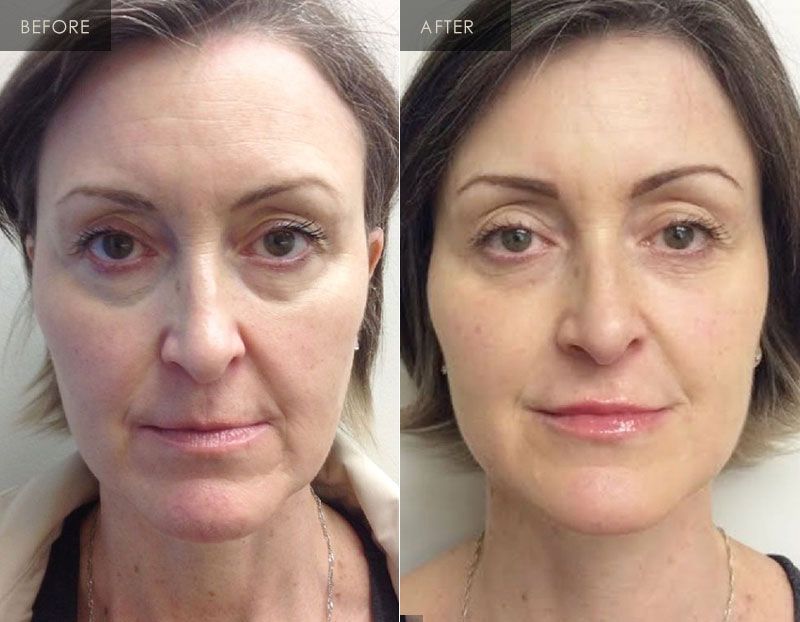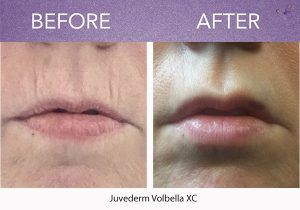 What is Vycross technology?
Vycross technology is a trademarked filler technology from Allergan, which produces smooth dermal filler products that have been engineered to resolve specific patient concerns.
What is recovery from Volbella like?
Recovery after Volbella filler treatment in Islamabad is insignificant which allows you to return to your normal activities right after the procedure. You may experience mild redness, tenderness or swelling after the procedure, but that should diminish within a couple of weeks. Within the first 24 hours after your treatment, it is suggested not to do extreme exercise and to limit sun exposure.
Do Volbella injections hurt?
Lips augmentation and reducing fine lines with Volbella are fairly painless. Another exceptional thing about Volbella is that it is formulated with a slight amount of lidocaine. Lidocaine is a local anesthetic that is intended to reduce pain and maximize comfort during the Volbella procedure. You can assume negligible discomfort while receiving from cosmetic injectables.
At SKN Cosmetic Clinic, when treating fine lines, we use a very fine needle possible for Volbella injections.  This allows for a more relaxed injection experience.
Is Volbella safe?
Hyaluronic acid is a naturally occurring sugar fragment establish in your body making Volbella injections safe for adults age 21 and above. Volbella restores some of the hyaluronic acids in your body which were lost due to aging. Resultantly, Volbella will delicately add volume back into the lips and adjoining skin.
What makes Volbella unique compared to other fillers?
Volbella is unique because it is the first lip augmentation filler that is approved by the FDA to treat perioral lines around the mouth. Volbella is providing a solution for those patients who are particularly worried about the occurrence of perioral lines. Using Volbella filler technology we can achieve a smooth, and long-lasting results. This lip filler has hyaluronic acid allowing for the subtle accumulation of volume, along with the natural feel and appearance of the lips.
Ready for Volbella?
Contact SKN Cosmetic clinic in Islamabad, Lahore, and Karachi today to learn more about Volbella and to plan your consultation! During your consultation, one of our qualified Certified Aesthetic Nurse Specialists (CANS) will address your apprehensions and what you expect to achieve to decide if Volbella filler in Islamabad is suitable for you.