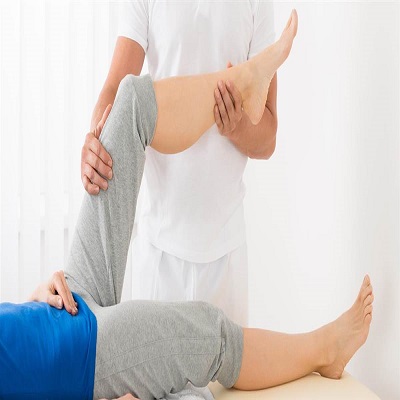 What is Physiotherapy?
Physiotherapy is a remedy for ailments or injuries which limit or prevent a person's capacity to move freely. It is a type of treatment that aims that patients get pain relief and mobilize their limbs if they have been dealing with a disease or impairment that has rendered them immobile. It is used to build stronger muscles where actually needed. Such undesirable conditions; a disease, a wound, or a deformity, are treated by physical methods. By physical methods, it is meant that techniques such as massage, exercise, and thermotherapy (heat treatment) are used instead of chemical drugs and/or surgery. All of this can result in a better functioning, a more convenient lifestyle, easier mobility and well-being of the patients. In other words, a Physiotherapist in Islamabad & Rawalpindi involves you and your body's mechanisms in your own healing.
What Does a Physiotherapist Do?
A physiotherapist is a professional that has expertise in the field of the science of movement. They learn how to identify the sources of an injury in their patients. Physiotherapists at SKN Cosmetics know the art of relieving pain in any part of the body! To examine, diagnose, and treat ailments, they combine their in-depth knowledge of the body and how it functions with the highest compared clinical abilities and experience.
Physiotherapy in Islamabad Pakistan?
SKN Cosmetics offers one of the most competent and cost-effective Private Physiotherapy Treatments available. Services by SKN Cosmetics were launched in the twin cities after success abroad, and today we have grown to be considered reliable, trustworthy, and staunch by our revisiting patrons. Our physiotherapists apply the most advanced, and beneficial techniques on our patients, so that they may recover quicker. We also educate our patients regarding their needs so they may find better ways to cope with their health. Our professionals are well-qualified and hold expertise in the services for our valuable clients. We make sure that our staff is ace at communication, and deals with patients with compassion as well. The equipment used by SKN Cosmetics physiotherapists is state-of-the-art and up-to-date, confining with the needs of modern technology, and aid proficiently in the procedures of physiotherapy. 
Our physiotherapy treatments are available to a wide range of patients; from the elderly and those with ill-health, to differently-abled patients. We keep in mind that a healthy connection and communication between the physiotherapist and the patient is significantly necessary. It brings the best out of the treatment and can result in faster healing for the person. Women and children are also served by our healthcare services. To fulfill the physical health needs of children and women, our physiotherapists provide the highest quality of support or guidance, physiotherapy evaluations, and other services.
Our Mission:
We are determined to provide international-level physiotherapy services. All Registered Physiotherapists in Islamabad at SKN Cosmetics are qualified to perform secure and reliable physiotherapy. Before being registered, they have set realistic entry-level academic and practice standards, as well as passed a standardized physiotherapy competency assessment.
When Should I Consult a Physiotherapist?
Have you suffered currently from an injury or an accident? Do you face trouble functioning in your daily routine due to pain in the body? Are you wondering why you are suffering from chronic pain? It could be a flag for you that it's time to see a physiotherapist! You could get referred to a physiotherapist after a surgery by your doctor, like hip replacements, or for other major ailments. SKN Cosmetics has the most accommodating physiotherapists in Islamabad, while the treatment is dependable, affordable and worthwhile.
What Problems Do Physiotherapists Treat?
Physiotherapists focus on both prevention and rehabilitation. Treatment can be for problems caused by injury, disease or disability. Such as;
Neck and back pain, which is caused by issues in the muscles and bones

Discomfort in bones and joints, muscles and ligaments 

Arthritis, side effects of amputation 

Breathing problems such as asthma 

Sciatica

Myalgia

Disability due to cardiac issues

Loss of motion owing to cerebral or spinal injuries, or disorders

Issues with your nervous system, that affect your movement directly

Exhaustion, discomfort, rigidity, and reduced muscle energy, for instance throughout treatment for cancer or palliation
What Kinds of Treatments Can I Expect?
Orthopedic Physical Therapy:
Musculoskeletal injuries, fractures, sprains, rehabilitation or recovery from orthopedic surgery, can be treated by joint mobilizations, manual therapy, strength training, mobility training, and other modalities 
Neurological physical therapy:
People with neurological illnesses and ailments such as Alzheimer's disease, brain or spinal cord injury, and stroke can benefit from therapy. The goal of treatment could be to improve limb responsiveness and reverse muscle atrophy.
Pediatric physical therapy:
Developmental delays, cerebral palsy, are among the conditions that pediatric physical therapy tries to identify, treat, and manage in newborns, children, and adolescents.
Cardiovascular and pulmonary rehabilitation: Some cardiac illnesses and surgical treatments can benefit from rehabilitation. Physical endurance and stamina can be improved with treatment.
Reasons To Search For a Physiotherapist:
There are several reasons that a patient might see a helper. In few cases, a practitioner refers a person to them for addressing the specific injury and situation. Otherwise, most of the clients come for getting physical therapy on their own. There are few reasons mentioned below and these are the most common reasons when people want the Best Physiotherapy in Islamabad, Rawalpindi & Pakistan. Such as: 
Cause of Illness:

 

The most common factor is the cause of any illness, after an extended illness that effect the movability, balance or other skills. When a candidate is suffering from a severe or long-term illness, he/she usually require to see a physical therapist for the proper recovery.

 

Chronic Diseases:

 

Another factor where some chronic health situations like sugar can affect the movement of the body. Many suffering diabetes patients experience the disability of movements and that's why they ne

ed to see a therapist for making their affected part improve and able to move.

 
Following Any Surgery:

 

When a person experiences any surgery, it is the most necessary part of the recovery process to move and getting up without any difficulty. If the body part like the hands, foot or back of the patient is not working and affected badly then physiotherapy

 is the best option for you and can help the patient to recover.

 

Major or Minor Injury:

 

Unluckily, if a person got a major or minor injury, it leaves a lot of pain or inability to move freely. For this reason, most people require a practitioner for physiotherapy. After that, it will heal the injury and the affected part like the arm, leg etc. can be improved through this therapy.

 

Due to Aging Factor:

 

It is a natural factor, as people grow old they observe and experience different changes in their body that affect mobility and functions. Physical therapy is a treatment that can help out them to recover the affected function or instruct them how to work with the inability.

 

Major Health Difficulties:

Many people experienced heart problems, traumatic brain injury, strokes, and several other health conditions and they can leave a person with huge difficulties in daily routine and everyday function. Moreover, they can't move easily so that is why physiotherapy is required for helping out the patients to recover the affected function.

 

Enhanced Physical Activities:

 

Mostly, players or even just normal person who wants to perform a better workout and their fitness relaxation may require the best physiotherapist to learn the strategies for increasing the bodies prospective for performances.

 
Generally, most of the patients may require physical therapy to prevent the effects of ageing and need to learn the skills for staying flexible/fit, moveable and healthy. 
SKN's Physiotherapists:
We have the best and expert physical therapists. They will carefully and with full concentration examine the situation of patient's health and suggest them a customized treatment plan accordingly. 
 Our best and expert physiotherapist is a qualified and experienced practitioner in pain management and practicing in a well-reputed center which is SKN cosmetics. Our physical therapist delivers flexible and effective outcomes for the long term with lots of benefits. 
What Can I Expect at SKN Cosmetics?
Because it is all about you and your specific needs, your session will be one-of-a-kind. Here's what occurs in general:
Your medical history is discussed with the physiotherapist.

Your ailment is assessed and diagnosed by the physiotherapist.

You'll be given a treatment plan with objectives.

You will be given a workout program as well as any necessary assistive gear.
According to SKN cosmetics, if you are scheduling an appointment with the Best Physiotherapy Clinic in Islamabad, Rawalpindi & Pakistan, you will probably be asked to wear comfortable dressing and shoes, it is necessary because a patient is going to engage with some physical moves. 
In the initial session, the practitioner will review the medical record and other tests like X-rays etc. for a complete history of a person. Also, the practitioner can ask few related questions about the health condition, injury, and illness. After that, it may require asking for a walk, bending and other easy activities that allow judging the physical capabilities. By physio's experience, he/she will discuss and make a customized therapy plan for you. 
It may require multiple sessions for asking about different exercises and activities according to your recovery goals and well-being.