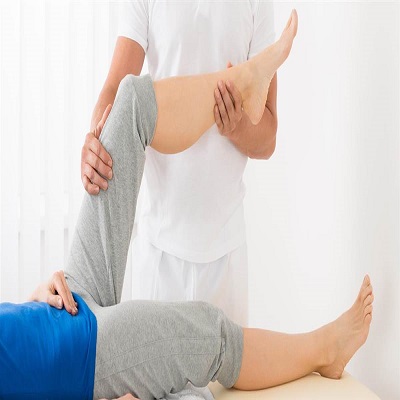 A Physiotherapist performs procedures to help patients heal, maintain and improve their ability to move. Physiotherapy is a method that helps through physical restoration, prevent injury and healthy fitness. They get you to include in your healing process. 
For physiotherapy, the Best Physiotherapist in Islamabad Pakistan is known as SKN cosmetic clinic, where we have advanced multiple medical healthcare facilities. You can easily schedule your appointment with an experienced and certified physiotherapist. 
 Who Is a Physiotherapist?
A practitioner who is medically qualified and performs therapies and procedures to reduce physical pain that is caused by a disease, any injury or abnormality. Moreover, physiotherapy is the study of how to treat bone and disorder joints. They usually help their patients who are surviving by severe sickness, the inability of moving, standard procedures and giving directions and bits of advice. Physios use the skills and directions to enhance several conditions related to different systems of the human body. 
 The physical therapist maintains health for all age's people and helps them to manage the pain and prevent any diseases. This profession helps out to motivate evolution and facilitate healing. Also, it permits people to stay at work during helping them remain free for as long as possible. 
Services We Provide:
According to SKN Cosmetics, it is a skill-based occupation that takes a full approach to a person's health which involves his/her lifestyle as well. The basic involvement of clients in their care routine, we deliver through education, awareness and involvement in their therapies. 
A patient can take advantage of physical therapy at any age or in life. It improves the back pain and injury, manages forever medical conditions like asthma, as well as in the preparation of childbirth etc. other diseases are mentioned below that are treated by physiotherapist: 
Arthritis

Neck & shoulder pain

Joint pain

Blood supply interruption

Tumours

Typical knee pain

Fractures and falls
SKN's Physiotherapists Islamabad:
We have the best and expert physical therapist in Islamabad, Rawalpindi and Pakistan. They will carefully and with full concentration examine the situation of patient's health and suggest them a customized treatment plan accordingly. 
 Our best and expert physiotherapist is a qualified and experienced practitioner in pain management and practicing in a well-reputed center which is SKN cosmetics. Our physical therapist delivers flexible and effective outcomes for the long term with lots of benefits. 
Reasons To Search For a Physiotherapist:
There are several reasons that a patient might see a helper. In few cases, a practitioner refers a person to them for addressing the specific injury and situation. Otherwise, most of the clients come for getting physical therapy on their own. There are few reasons mentioned below and these are the most common reasons when people want the Best Physiotherapy/Rehabilitation in Islamabad, Rawalpindi & Pakistan. Such as: 
Cause of Illness:

 

The most common factor is the cause of any illness, after an extended illness that effect the movability, balance or other skills. When a candidate is suffering from a severe or long term illness, he/she usually require to see a physical therapist for the proper recovery.

 

Chronic Diseases:

 

Another factor where some chronic health situations like sugar can affect the movement of the body. Many suffering diabetes patients experience the disability of movements and that's why they ne

ed to see a therapist for making their affected part improve and able to move.

 
Following Any Surgery:

 

When a person experiences any surgery, it is the most necessary part of the recovery process to move and getting up without any difficulty. If the body part like hands, foot or back of the patient is not working and affected badly then physiotherapy

 is the best option for you and can help the patient to recover.

 

Major or Minor Injury:

 

Unluckily, if a person got a major or minor injury, it leaves a lot of pain or inability to move freely. For this reason, most people require a practitioner for physiotherapy. After that, it will heal the injury and affected part like the arm, leg etc. can be improved through this therapy.

 

Due to Aging Factor:

 

It is a natural factor, as people grow old they observe and experience different changes in their body that affect mobility and functions. Physical therapy is a treatment that can help out them to recover the affected function or instruct them how to work with the inability.

 

Major Health Difficulties:

 Many people experienced heart problems, traumatic brain injury, strokes and several other health conditions and they can leave a person with huge difficulties in daily routine and everyday function. Moreover, they can't move easily so that is why physiotherapy is required for helping out the patients to recover the affected function.

 

Enhanced Physical Activities:

 

Mostly, players or even just normal person who wants to perform a better workout and their fitness relaxation may require the best physiotherapist to learn the strategies for increasing the bodies prospective for performances.

 
Generally, most of the patients may require physical therapy to prevent the effects of ageing and need to learn the skills for staying flexible/fit, moveable and healthy. 
What To Expect From the Practitioner?
According to SKN cosmetics, if you are scheduling an appointment with the Best Physiotherapist & Rehabilitation Clinic in Islamabad, Rawalpindi & Pakistan, you will probably be asked to wear comfortable dressing and shoes, it is necessary because a patient is going to engage with some physical moves. 
In the initial session, the practitioner will review the medical record and other tests like X-rays etc. for a complete history of a person. Also, the practitioner can ask few related questions about the health condition, injury and illness. After that, it may require asking for a walk, bending and other easy activities that allow judging the physical capabilities. By physio's experience, he/she will discuss and make a customized therapy plan for you. 
It may require multiple sessions for asking about different exercises and activities according to your recovery goals and well-being.