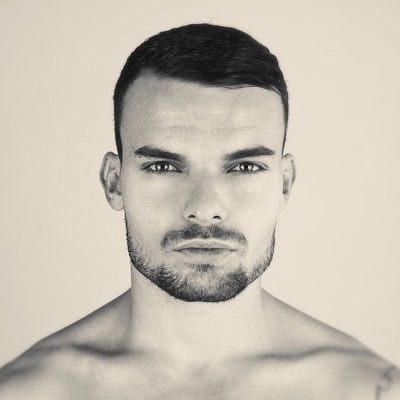 There are many people around who have different issues with their jaw. Like hard chew and biting, difficulties with swallowing, sleeping problems, or speech. Moreover, having dental issues e.g. teeth issues; to have an issue with a skeletal discrepancy that is beyond the scope of conventional orthodontics can be fixed by Orthognathic Surgery.
Therefore, SKN cosmetics is offering Jaw Surgery in Islamabad, Rawalpindi & Pakistan as we have an expert maxillofacial surgeon Dr. Adnan Aslam who performed successful surgeries. To know more about it, please keep reading!
What is Orthognathic Surgery?
According to our experts, Jaw surgery which is also known as orthognathic surgery primarily used to correct irregularities of the jaw bones and realign the jaws and teeth to improve their functions. Making these modifications may also improve your facial look.
Moreover, there are three types of surgeries that are recommended according to the issue of candidate and suitability, these are mentioned below:
Upper Jaw Surgery.
Lower Jaw Surgery.
Chin Surgery.
Therefore, Jaw surgery may be a curative option if you have jaw problems that can't be fixed with orthodontics only. Your orthodontist can work with your Maxillofacial (oral and jaw and face) surgeon to chalk out your treatment plan. It is normally done around ages 14 to 16 years for females and ages 17 to 21 years for males.
Results:
According to SKN cosmetics, the treatment will provide effective and long-lasting results. The candidate will obtain immediate and dramatic outcomes and you will enjoy your new look after the surgery. Somehow, it is very important to choose an expert surgeon for obtaining successful results and another important thing is to take good care of your treated area in the recovery process.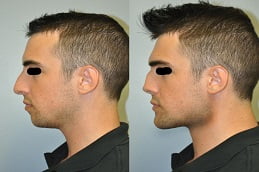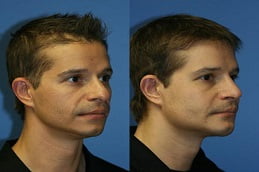 Reasons for Having Jaw Surgery:
Every person has several reasons to treat their jaw issues. Some common reasons for this surgery are mentioned below:
For improving biting, chewing issues.
Correcting difficulties with swallowing or speech.
To reduce unnecessary wear and breakdown of the teeth.
For correction of an open bite (space between the upper and lower teeth).
Having Facial Unevenness such as small chins, underbites, overbites, and crossbites.
To cure the inability to make the lips meet.
Repair facial injury or birth defects.
Provide relief for awkward sleep apnea.
Quick Facts:
To know all about jaw surgery, there are some basic quick facts that show all information about it. These are mentioned below:
The total duration of the surgery is 2 to 5 hours.
It will require General Anesthesia.
You may need time off work for 2 to 3 weeks.
A hospital stay may require 2 to 4 days.
You can take shower after 1 week of surgery.
Exercise and physical activities – after 2 weeks.
It will take 12 weeks to fully recover.
You must sleep in a straight position head.
Final results will be achieved after a few months or it depends on the person.
Best Maxillofacial Surgeon In Islamabad:
Jaw surgery or Orthognathic surgery is performed by the most experienced and skillful Maxillofacial Surgeon Dr. Adnan Aslam that specializes in orthognathic surgery, who are present in our panel. They will perform the procedure carefully and skillfully by using the latest available machinery and advanced tools.
The Cost:
The average Cost of Jaw Surgery in Islamabad Pakistan ranges between 150,000 PKR to 230,000 PKR. Also, it depends on patient to patient for every individual charged differently. However, there are a few factors that can affect the cost. These are mentioned below:
Experienced surgeon's fee.
Location and reputation of the clinic.
The method chosen for surgery.
Anesthesia fee.
Other supporting charges.
Furthermore, if you want to know more about cost-related queries then you can consult us anytime for knowing more accurate information.
Benefits:
Generally, there are a lot of benefits for treating jaws, some common benefits are mentioned below:
The composed look of your lower face.
It will enhance the function of your teeth.
Improved health, breathing, chewing, and swallowing.
It will upgrade the overall appearance.
Improvements in speech deficiencies.
Boost up your confidence and self-esteem.
Several medical advantages.
Preparation:
Preparation is necessary before undergoing any surgery because it requires a little care before the treatment. Moreover, your orthodontist will recommend you few precautions and preparation steps to follow because your orthodontist and maxillofacial surgeon work together to develop a treatment plan. Some common instructions are mentioned below:
If a candidate is experiencing jaw issues caused by misaligned teeth then it will get braces for several months until they get fixed.
The specialist may require panoramic radiography.
CT scanning may be required.
Your medical history will be reported to your orthodontist.
Cleaning of teeth may require before a day of surgery.
Procedure for Jaw Surgery:
The procedure of Jaw Surgery in Islamabad, Rawalpindi & Pakistan will typically perform inside the mouth, so there will be no facial scars shown on your chin, jaw or around the mouth. The procedure will perform under general anesthesia and procedural steps depend upon what type of surgery is going to perform. These are mentioned below:
Upper Jaw (Maxillary Osteotomy):
This type of surgery on the upper jaw is performed to correct:
Significantly receded or swollen upper jaw.
Crossbite
Too much or too little teeth showing.
Open bite.
Mid-facial hypoplasia.
Procedural Steps: 
The surgeon cuts the bone above your teeth so that the entire top jaw including the roof of the mouth and upper teeth can move as one component.
Then jaw and upper teeth are moved forward until they fit appropriately with the lower teeth.
The whole procedure can be planned on a computer to ascertain if additional work, such as orthodontics, will be required to help correct any leftover fit modification.
An open bite takes place when excess bone grows above the molars, causing a flat, even surface to become angled. To repair this, your surgeon removes the excess bone.
Once the jaw is straightened, plates and screws grasp the bone in its new position.
Lower Jaw Surgery (Mandibular Osteotomy):
This type of surgery is performed for the following reasons:
Receding lower jaw
Swollen lower jaw
Procedural steps:
In this procedure, the surgeon makes cuts behind the molars and along the jawbone so the front of the jaw can move as one component.
The jaw can then be relocated to its new position either forward or backward.
Plates and screws grasp the jawbone together as it settles.
Chin Surgery (Genioplasty):
A type of surgery, genioplasty is used to correct a small chin (deficient chin). Typically, surgeons adjust the Jawline and rearrange the chin during the same procedure. The surgeon cuts a piece of the chin bone on the front of the jaw, moves it forward, and locks it up in a new position with plates and screws.
Therefore, all procedures will be performed in the clinic and by an orthodontist. After any of these procedures, small bone plates, screws, wires, and rubber bands may be used to protect the bones into their new position. In some instances, an additional bone may be added to the jaw. The surgeon transfers the bone from the hip, leg, or rib and locks it with plates and screws. In other cases, the bone may be restructured to provide a better look. Jaw surgery can be performed on the upper jaw, lower jaw, chin, or any combination of these.
Aftercare Instructions:
Generally, when any procedure gets done, the candidate will be shifted to a recovery room until sedation subsides properly. However, your specialist will guide you that how you have to take care of your treated area until it's fully recovered. These instructions are known as aftercare instructions and some common are mentioned below:
Keep your diet healthy and natural according to prescription.
You must take good care of the treated area.
Do not smoke or drink alcohol, it may harm you during recovery.
Avoid doing any type of facial exercise and other physical activities.
Use prescribed medication for controlling the pain.
Try not to make any tight expression like laughing.
Do not eat hard food but only a soft diet.
If you feel unbearable pain then immediately inform your surgeon.
Recovery:
Every treatment requires a specific recovery time for healing and to show complete results. A candidate may be likely to experience numbness and swelling rather than serious pain. So, keep following the prescribed instructions in the healing process and you will get successful results.
Complete healing after treatment might take up to 12 weeks. After initial jaw healing normally at about six weeks, your orthodontist finishes aligning your teeth with braces. The entire orthodontic process, including surgery and braces, may take some years. Once the braces are detached, retainers to hold the tooth position can be used.
Side Effects:
No doubt, all treatments do have risks and side effects but when you follow your surgeon's guidelines, you will not experience any severe issues. It doesn't mean that we get worried and do not beautify ourselves. However, jaw surgery is usually safe when done by an experienced oral and maxillofacial surgeon. Otherwise, there are a few side effects that are temporary and will subside after some time. Such as:
Blood loss.
Minor Infection.
Nerve injury.
Jaw fracture.
Changes in the original position of the jaw.
Facing issues with jaw joint pain.
Pain and swelling.
Problems while eating.
Why Choose Us?
Therefore, if you want to get your treatment effective and successfully then feel free to consult SKN cosmetics for Jaw Surgery in Islamabad Pakistan. We are here to perform all types of jaw surgeries and we have an experienced orthodontist who will give you a completely new facial shape by fixing the issues.
Moreover, if you want to know more about it or want to know about cost then you can come to our clinic anytime or you can contact us, our experts will guide you with helpful information.