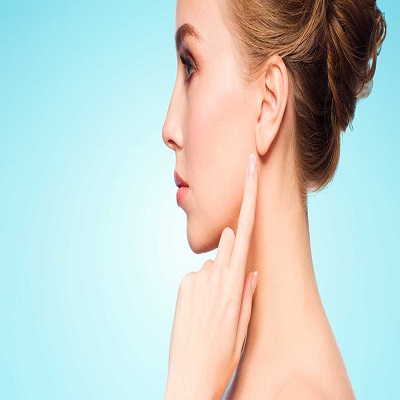 A number of people from childhood remain unhappy because of the shape of their ears. Some of them have to protrude while some have drooping ears. Due to these asymmetrical structures, people go with long length hair or wear hats to hide them. Fortunately, Ear Surgery in Islamabad, Pakistan is on arrival at SKN Clinic. This cosmetic surgery is readily available to cosmetically alter the shape of ears that can have a dramatic impact on the overall appearance of a person.
Results and Benefits:
Benefits of Ear Surgery:
Ends up the social anxiety
Corrects variety of ear imperfections
Boosts self-confidence and self-esteem
Reduces fear of face-to-face interactions
Involves safe procedure with little to no risks
Improves emotional and psychological conditions
Results of Ear Surgery:
It delivers very natural-looking results. ENT Surgeon for Ear Surgery in Islamabad, Rawalpindi creates a more natural shape and brings more balance to ears & face. Treatment of even minor defects results in increased self-esteem. This surgical procedure will give you attractive and normal ear shape & size that will aid in attaining very satisfying outcomes.



Who Is Candidate?
Ears are one of those features of facial profile that you can't keep them from being seen. Long hair can hide them but only for a temporary time period. Cosmetic Ear Surgery in Islamabad, Rawalpindi & Pakistan is a popular procedure for so many people delivering aesthetic outcomes. You are a good candidate for the treatment if:
You have suffered trauma to the ears
You are dissatisfied with previous ear surgery
You are a sufferer of macrotia (overly large ears)
You are healthy, without any life-threatening illness
You have protruding ears occurring on one or both sides
You have a positive outlook and specific goals in mind for ear surgery
Aim of Treatment:
The individualized procedure of Ear Surgery in Islamabad, Rawalpindi & Pakistan should be carried out for you, not to fulfill someone else's desires. This treatment aims to improve the shape of ears by providing definite proportions and positions. It brings a desirable appearance by resizing the ear, reshaping the cartilage, or holding the ears back to its normal place. People with birth defects that become noticeable with development can choose Otoplasty to correct deformities.
Technique We Use:
A simple technique of Ear Correction Surgery takes about 1-2 hours and can take longer for adjusting the shape of ears. Patients are administered under local anesthesia whereas general anesthesia is an option for children or more nervous patients. There are two common techniques that are used for correcting the shape:
One involves cutting out the cartilage – a main structural component of the ear.
Another involves folding and stitching the cartilage
In both cases, a small cut at the back of the ear is made by an expert surgeon. It helps in allowing access to cartilage for the necessary procedure. Once the surgery gets completed, your surgeon closes the cut with the help of stitches (can be dissolvable). We use the same technique at SKN to correct protrusion, to reshape, to reduce the size and to make more symmetrical ears.
Recovery of Ear Surgery Islamabad:
For providing protection and support, the treated area is normally bandaged, right after the treatment. Initially, your ears appear red and sore but this is temporary. It settles soon. The scheduled post-care program should be followed to come up with the best healing process. It includes:
Be careful at the gym and playground
Wash head when bandages are removed
Take pain killers as prescribed by a physician
Avoid strenuous activities for three to four weeks
Visit SKN Clinic for removing bandages and stitches
Schedule a Free Consultation
If you are interested in ear pinning, or Ear Surgery in Islamabad, Rawalpindi & Pakistan it is important that you are well-informed of all pertinent details before moving forward. We invite you at SKN Cosmetic Islamabad to continue reading to familiarize yourself with the treatment, so you can determine whether it is right for you. Fill in the form and book a FREE consultation today!