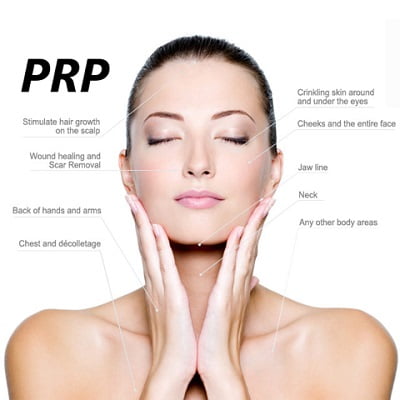 Filler is a newly inducted and highly safe treatment designed to reverse the clock of aging by reducing the visibility of wrinkles and fine lines and even helping to improve the skin texture and tone. PRP is basically a natural product derived from your own body. A small quantity of blood is drawn from the body, which is then spun in a centrifuge to separate the different components of the blood. Red and white blood cells are isolated from the platelets and the plasma (the clear fluid). This plasma contains a higher than a normal number of platelets and is called platelet-rich plasma, or PRP. Platelets are cells in the blood that help the body tissues to heal and grow new cells. PRP stimulates the production of collagen and regenerates the tissues. As a result, the skin gets tightened. As a result, PRP softens wrinkles and creates smoother skin texture and tone.
Candidates:
The question is; who is a good candidate for this Filler Injections with PRP Islamabad, Rawalpindi & Pakistan treatment? The following points aim at answering this question:
You have wrinkles or fine lines on your face
You have lost volume in your face, neck or hands
The area around your eyes have hollows
You wish to fix your uneven skin tone and acne scars
You are looking for a natural approach to treat wrinkles
Goals:
The Filler Injections with PRP treatment is an anti-aging procedure designed to enhance the appearance of your skin by:
Eliminating wrinkles and fine lines
Adding volume to the face and make it look plump
Stimulating the production of collagen to fill hollows around the eyes
Enhancing your skin texture and tone
Conditions:
The main focus of this treatment is to improve facial appearance and reduce the effects of aging. The Filler Injections with PRP treatment especially helps in reducing wrinkles, scars and similar other aging problems.
Preparation:
The Filler injection with PRP in Islamabad, Rawalpindi, Peshawar is a relatively simple procedure, which doesn't require a lot of pre-op preparations. You can drop into your surgeon's office at the appointed time, get the treatment done, and then leave the clinic the same day. There's no overnight stay involved either. However, you'll still need to take some precautions before the surgery, including the following:
Quit smoking and consuming alcohol for about a week before the treatment, because it can affect recovery
Keep the area that needs to be treated clean and dry
Don't consume aspirin or anti-inflammatory drugs because they can thin the blood
Follow any other instructions given by your surgeon
Procedure:
The Filler Injections with PRP treatments are carried out at a hospitals/dermatology clinicsand the procedure usually takes around 20 minutes, depending on the area that needs to be treated. Usually, you'll experience the following during your procedure:
Step 1: The surgeon will first extract a small amount of blood from patient's body and spin it in a centrifuge to separate red and white blood cells from the platelet and plasma (the clear fluid)
Step 2: He will then apply a numbing cream on your skin to reduce pain and discomfort
Step 3: A sharp cannula will be used to punch a few holes in patient's skin areas, being treated
Step 4: The platelet-rich-plasma (clear fluid) is then injected beneath the skin area
Step 5: Once the injections are administered in all required sites, the skin is cleaned to remove all the remaining stains, if any
Benefits:
The human desire to look beautiful and stay young is very much a natural phenomenon. The technology has made this possible with different treatments, which are harmless and helps achieve the above-mentioned desire. The Filler injection with PRP in Islamabad,Rawalpindi,Peshawar treatment is one such natural means through which you can improve the overall beauty of your skin look apart among your social circles, even at old age. There are quite a few benefits of this treatment, some of which are provided below:
Clear and smooth skin, free of all signs of aging
Improves skin tone and texture, & soften lines and pores
Using a natural filler reduces chances of infection and rejection by the body
Results last much longer compared to other fillers
Highly safe procedure with no known side effects
Recovery:
The Filler injection with PRP in Islamabad,Rawalpindi is usually a quick procedure and thus it has a small recovery period. You'll be good to go around doing your routine work immediately after the treatment, however, you may experience some minor side effects, listed below:
Slight pain and discomfort after the treatment, which will be gone in less than 24 hours
Some swelling and redness in the treated area for the first 24 hours
Numbness in the treated area
Post-Treatment Care:
Since a Filler injection with PRP in Islamabad,Peshawar is a small procedure, there isn't a lengthy list of post-operation care that you need to follow to ensure your recovery. However, you will still need to take some precautions that may include:
Take all prescribed medications regularly
Don't touch the treated skin frequently
Wash the skin gently and keep it clean
Results:
The results of a Filler Injection with PRP treatment usually last for about 18 months and are usually repeated to make one keep looking young and beautiful. The patients who had undergone this treatment speak highly about this procedure as it not only helps smoothen their skin but also reduces all signs of aging considerably. Further, it is a pretty safe procedure, which is huge plus for this skin improving procedure. Plastic surgeons all around the world recommend this procedure as this treatment lasts much longer as compared to other filler treatments with Cosmetic Injectables Clinic Islamabad.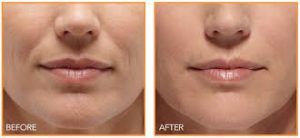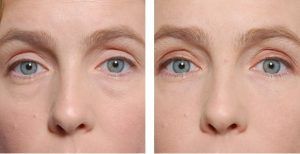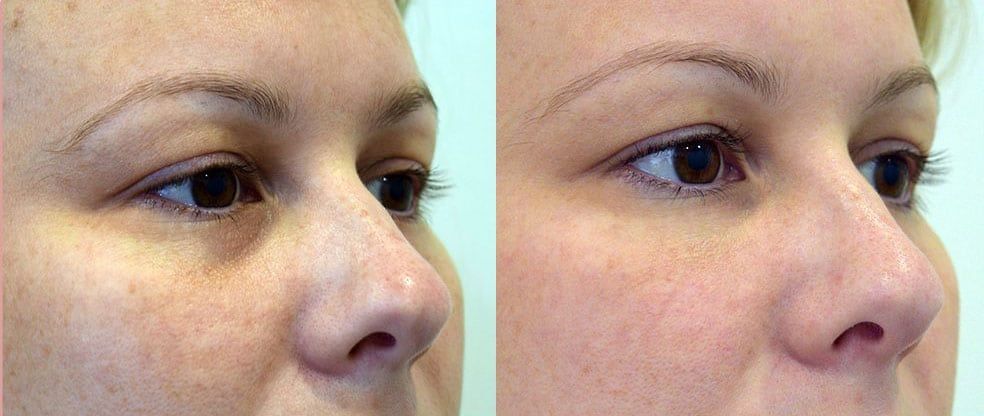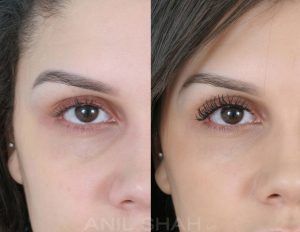 Free Consultation:
You have read the details of the Filler injection with PRP in Islamabad,Rawalpindi,Peshawar, it is now time to take action to freshen up your skin and reduce the aging signs forever. Please fill the short online form and earn a free consultation and 25% discount. Do it now as the offer is expiring in the coming days.