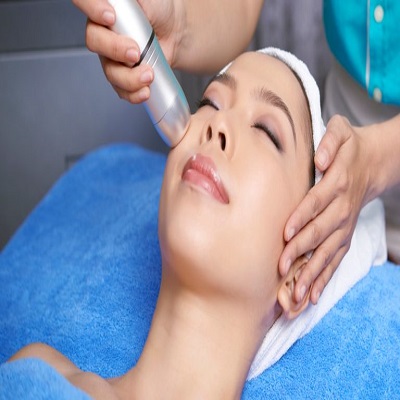 There are hundreds of skincare treatments which are performing nowadays for skin improvement. Both genders, males and females are getting sensitive about their skins and many people are also experiencing different problems with the skin. The modern treatment called PICO Laser Treatment in Islamabad, Rawalpindi & Pakistan is performed for skin-related issues. It is an effective and non-invasive procedure to handle the anti-ageing.
How Does It Work?
According to SKN cosmetics, it works in just 30 to 40 minutes and gives desirable results. The effective treatment that makes skin completely new and improves the tone, texture and complexion of the skin. It is also performed for the removal of tattoos. A handheld device is used during the procedure and it is the safest equipment. During the process, the pigmentations will break down like a cloud of dust with the help of device beam. It is known as the safest and effective laser treatment that can target the irregularities of the skin which are:
Scars or acne scars.
Fine lines.
Sun damages.
Dark spots.
Stretch marks etc.
The procedure method depends on a candidate to candidate, most people demand effective results so that's how they undergo more than 3 to 4 treatments.
Ideal Candidates:
This treatment is useful for all skin types and skin problems like melasma. It is suitable for all candidates. Many people have different types of issues related to skin and it can be treated for them, such as candidates who have:
Unpleasant complexion
Blackheads on different spots
Note that: this treatment is not good for pregnant or nursing women as well as not good for those who have severe skin issues.
The Results:
The SKN cosmetics clinic delivers the most dramatic and miraculous results to their candidates, the outcomes will be visible in one week after the treatment. After the treatment, a candidate will notice an overall improvement in skin texture and complexion. Sometimes, results may differ from person to person so there are different results obtaining duration. It is most preferred for Asian skins. In some cases, only 1 to 3 sessions are enough for obtaining desirable results. So note that all candidates have different skins, results will vary.
The Benefits:
Due to a lot of advantages of PICO Laser Treatment in Islamabad, Rawalpindi & Pakistan, it is known as a process of facial healing and skin looks radiant. A few of the benefits are as follow:
Improves and enhances overall the skin.
Minimum downtime.
It corrects the irregularities of the skin
Short session long-term outcomes.
No anesthesia is required.
Rejuvenated effect.
It makes the skin brighter and younger.
Removes scars and blackheads.
It corrects fine lines and wrinkles
The Preparation:
After deciding the procedure, it is necessary to have an initial consultation session with your practitioner to Inform the current or past medical condition, disease if any and about your medication consumption. After reviewing medical history and your skin condition, your practitioner will tell you about some precautions to follow according to your health. Few common tips are as following:
Recently tanned skin can't be treated.
Avoid excessive sunlight.
Do not wax your face.
Avoid hair removal and Botox treatment.
Procedure:
The procedure is simple and easy, usually, it takes half an hour. When the procedure is started, the eyewear is given to protect your eyes from the laser light. The practitioner will strictly suggest you close your eyes during the procedure.
Firstly, the cleanser will be performed for cleaning the dirt and bacteria from the face, after that the laser beam will be used to target your treated areas. Do not try to remove eyewear until the process end. It doesn't hurt but you may feel little pinpricks while the process is performing.
After the laser process, the calming cream/lotion will be applied right after the procedure. This cream is applied for cooling the face and for relaxing.
Aftercare:
Aftercare is always prescribed by your practitioner according to your treatment and skincare. After the treatment, typically mild redness will appear for 24 to 48 hours. However, do not plan any event for the first two days after the procedure. Some post-op instructions are as follow:
Do not go out in direct sunlight.
Take good care of the skin.
Use cleanser, moisturizer and sunblock.
Do not smoke or drink alcohol.
If someone feels any mild itching swelling or redness, ask your practitioner because these are temporary.
Cost:
The average cost of PICO Laser Treatment is depending on person to person and how many sessions you required. There are a few factors which may affect the cost, such as:
The expert practitioner.
The location and reputation of the clinic.
The session's requirements.
Further, if someone desire to ask about anything relevant related to the cost of the treatment, contact us for more helpful details. 
Why Choose Us?
The SKN cosmetics clinic performed effective and amazing treatments and make our candidates satisfied through our impressive services. We have expert practitioners and skilful supporting team and the environment of our clinic is relax. We provide miraculous outcomes and guide our patients on how to keep the appearance of personality maintained.
Book an appointment:
Everyone wants a brighter and fresh glory skin, if you are one of them so book your appointment with SKN cosmetic for PICO Laser Treatment in Islamabad, Rawalpindi & Pakistan. We are waiting to give you amazing outcomes and impressive look through it.