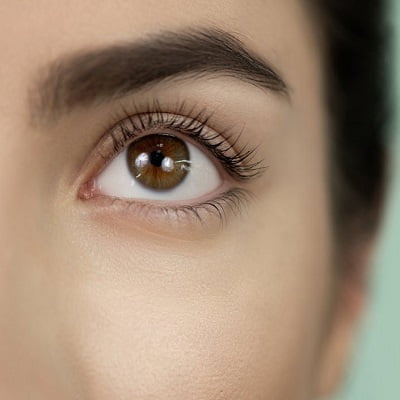 Browlift or forehead lift is a type of cosmetic procedure that rejuvenates the face above the eyes. It is performed to restore a more refreshed appearance that better reflects the natural vibrancy of the patient. Browlift Surgery in Islamabad, Rawalpindi works by removing excess skin on the forehead and repositions the underlying muscles and tissues.
Results and Benefits:
Benefits of Brow Lift:
Eliminates deep furrows
Corrects heavy and saggy brows
Eliminates vertical creases between the eyebrows
Helps in making the eyes brighter and naturally alert
Restores smoother contour to the upper one-third face
Results of Brow Lift:
With the knowledge of facial anatomy and expertise of a cosmetic surgeon, beautiful and natural results are achieved through Browlift Surgery in Islamabad, Rawalpindi. Created outcomes respect the ethnicity, age, gender, and unique facial features of the patient. Results last for many years. With the passage of time and gravity, the tissues of forehead start to settle as no one can stop the natural aging process.
  

Charges for Brow Lift Surgery:
A brow lift surgery can cost differently according to the type of brow lift you are going for (surgical or non-surgical), the experience of your surgeon, consultation fee, and anesthesia, location, and recovery expenses. The average cost of a brow lift can be 40,000 PKR to 75,000 PKR as of 2021.
Who Is Candidate?
You can be selected for the candidacy of Browlift Surgery if:
You are non-smoker
You are physically fit
You have a positive outlook
Your frown lines make you look angry
You skin relaxation causes your brows to droop
Aim of Treatment:
This type of cosmetic surgical procedure aims to place the eye-brow in an alert and youthful position by raising the sagging brows that are hooding the upper eyelids. Browlift Surgery also improves frown lines and vertical creases that normally develop between the eyebrows. Some of the procedures can also be performed with browlift when patients desire more aesthetic results such as Rhinoplasty, eyelid surgery, face-lifting, and skin resurfacing.
Technique We Use:
Three techniques are commonly used for Brow Lift Surgery in Islamabad, Rawalpindi & Pakistan that are discussed below:
Endoscopic brow lift:
Behind the hairline, many small incisions are created. Through one incision, a long tube with an attached tiny camera and light is inserted to view underlying tissues and muscles. The surgeon follows the procedure by inserting n instrument through another incision. He further lifts and anchors the tissues of the forehead in position with the help of sutures and finally closes the incisions with small stitches.
Coronal/classic brow lift:
A long incision behind the hairline across the top of your head is created from ear to ear. The surgeon lifts the forehead into a new position and removes excess fats, muscles, and tissues, and repositions the remaining skin and muscles. This technique has been commonly fallen out of fashion.
Hairline brow lift:
While performing hairline brow lift, a small incision between the beginning of the hairline and the top of your forehead is created. After that, a small amount of tissues and skin is removed from the top of the forehead not from the scalp. Due to this, your line won't pull back. Majorly, this technique is used for making improvements in horizontal creases. Depending on the healing process, a scar along the hairline is visible for a long. But we do provide scar removal
Recovery:
Recovery time of Brow-Lift is much quicker than the procedure performed in conjunction with a facelift. Slight discomfort, pain, and a sensation of tightness throughout the forehead is usually experienced right after the treatment. Besides this, swelling and bruising are also observed which lasts for ten days. These factors resolve after 2-3 weeks of Browlift Surgery.
Schedule a Free Consultation:
If you are bothered by the effects of an aging forehead on your appearance and self-confidence, we encourage you to consult at SKN Clinic with a board-certified cosmetic surgeon to learn more about your options for Brow Lift Surgery in Islamabad, Rawalpindi & Pakistan.