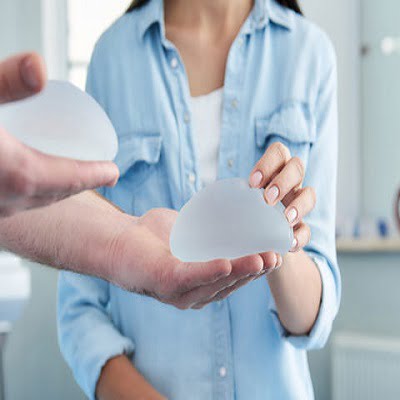 To have an attractive personality from head to toe is mandatory. Especially for women, a natural fact about them is that they are so attentive about their beauty and how they look. Every girl needs to look perfect and require an accurate shape of the body. The main beauty of women which shows the identity of her is a healthy and accurate size in the breast. But unluckily, there are many women out there who don't have such an attractive shape of the breast and losing their self-confidence and quality of life. 
The cosmetic industry is developing day by day with new and advanced procedures. There is an advanced type of implanting treatment that is known as Mentor Breast Implants in Islamabad, Rawalpindi & Pakistan. 
About Mentor Implants:
According to SKN cosmetics, it is a surgical procedure that is performed as placing implants that are made by silicone gel-filled stuff for augmentation of breast. It will provide elasticity and the original surface for collagen functionality. The gel is highly cohesive that will provide a long-lasting shape. It comes in different sizes that are used according to the suitability of the candidate and her desire. Few kinds of implants are usually inserted as Memory gel, Counter profiling gel and Saline implanting. 
These type of Breast Implants are unique and performed as same as traditional implanting procedures. It is necessary to choose a certified and experienced augmentation surgeon for the treatment. So that's how the candidate will get what she desires. There are a few features that will be obtained by implanting, mentioned below: 
It will make your expectation into reality.

 

Provide you with a long-lasting and accurate shape.

 

The natural look will appear.

 

We prioritized the desired shape.

 
The Advantages of This Surgery:
There are many benefits of having a mentor implanting procedure and the first major advantage is, this surgery will change your life and you will love that change. Some other common benefits are mentioned below: 
Your self-confidence and self-esteem will boost up.

 

It will improve the size of the breast from small to perfect.

 

You will obtain a naturally contoured breast appearance.

 

Strong and long-lasting implants of the breast.

 

Permanent results will be delivered.

 

No major side effect.

 

Efficient and safest treatment option.

 
The Results:
The outcomes of Mentor implanting will be smoother, volumized and firmer breasts. It will be immediate and visible after the procedure. Also, it delivers high success rate results. After the surgery, the candidate may get swelling and covered by a bandage but once it will disappear, you can clearly see the results after a specific period of recovery. There will be no require for any maintenance session. The before and after photos will be taken for showing the accuracy of the results. 
Are You a Good Candidate?
It is necessary to fulfil the candidacy criteria for Mentor Implants in Islamabad, Rawalpindi & Pakistan before the procedure. The experts always say that if you are a good candidate, the surgery will give an amazing impact on you but if you are not suitable then it may harm you. So, do have an initial consultation session where your surgeon will tell you about the candidacy criteria. Some other points considering for ideal candidate are mentioned below: 
The candidate should be free of any skin disease.

 

Good health holder and should have good mental health.

 

The patient should be 20 above.

 

A woman shouldn't be pregnant or breastfeeding.

 

A good candidate is the one who has the real expectations of surgery.

 
The Preparation For Surgery:
It is important to have a visit to the clinic for an initial consultation. In this session, your practitioner will require to examine your physical appearance to make sure that you can undergo the procedure safely or not. After that, the practitioner will provide some important precautions according to the treatment and your health. Some major instructions are mentioned below: 
Better to avoid blood thinners before the surgery.

 

Avoid the use of supplements.

 

Keep yourself hydrated.

 

Avoid smoking or drinking alcohol.

 

Do prepare a recovery site at home for your comfort.

 

Better to follow all the instructions according to the surgeon's advice.

 
During the Procedure:
The procedure is quick and will be performed at the clinic by our experienced breast augmentation surgeons. It is usually performed under general anaesthesia for complete numbness of the patient's body. The procedural steps are mentioned below: 
Firstly, the 

anaesthesia

 will be injected so that's how a patient will not feel any pain during the implanting.

 

Then, the surgeon will mark the area where the incision will make. After that, the incision will be made according to the results requirements.

 

After making an incision according to the patient's choice, the pockets will be created for the placement of mentor implants.

 

The implanting position also requires like does patient need implants at the above or below muscles. It is also required to check is the perfect shape patients need to obtain.

 

After placing safely, the surgeon will close the incision with a suture in the end.

 

Therefore, it is the quickest and safest procedure that can only be performed within 2 to 3 hours. The candidate will stay at the clinic until she gets over from the level of 

anaesthesia

.

 
Post-Care Instructions:
After the procedure, the practitioner will prescribe the patient a few post-care instructions related to surgery and her health. It is necessary to follow the aftercare instructions for a speedy recovery. There are some common instructions mentioned below: 
It is highly advised to wear a surgical bra after the procedure.

 

A patient should avoid giving pressure on the treated area.

 

Do not sleep on your stomach or in a side position. Sleep in the straight position.

 

Consume prescribed medication for relieving pain and antibiotics for avoiding infection.

 

Drink water for keeping yourself hydrated.

 

Keep the treated area clean and dirt free all the time.

 

Avoid smoking and drinking alcohol.

 
About Cost:
It is a cosmetic surgery that no insurance company will cover. Its cost is not fixed and depends on different cost factors, these are mentioned below: 
The experienced surgeon fee.

 

Location and reputation of the clinic.

 

Results requirements.

 

Further checkups after surgery.

 

Anaesthesia

 and other medication.

 
Further, if someone wants to know more about price related queries then feel free to contact our team, they will provide you with helpful and accurate details. 
Schedule An Appointment With Us! 
Therefore, if you are a candidate who is experiencing small breast size and losing self-confidence, then feel free to consult SKN cosmetics for improving the breast size through the safest and effective procedure as Mentor Implants in Islamabad, Rawalpindi & Pakistan. We are providing the best services in such delicate procedures and recommend suitable treatment options in breast augmentation.