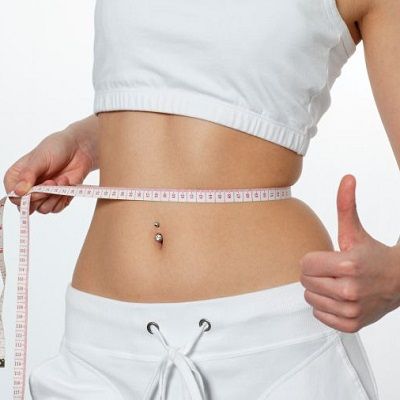 These days, being overweight is a common health issue. Four common reasons why people are gaining extra weight so rapidly are stress, tough work schedules, lack of physical activities, and unhealthy foods. In these situations, they fail to lose weight through diet and exercise and if you are one of them, don't give up on weight loss.
If you are one of the person who is tired of being surviving in such situations then you don't need to get worry as SKN Cosmetics is offering the best and demanding Bariatric Surgery in Islamabad, Rawalpindi & Pakistan. We can help you get a perfect slim body naturally with this surgery. So, let's talk about the surgery in detail!
What is Bariatric Surgery?
Generally, you no longer have to fight against excess weight anymore as you will have a healthy BMI and a flat tummy with our wonderful weight loss treatments. Bariatric surgery is designed to help people lose weight by making alterations to their digestive system. It can make your stomach look smaller and provide you with an hourglass figure within a month.
The surgery delivers natural-looking, beautiful, and long-lasting results to most patients which is the best about this it. We have helped many people in Pakistan because in this country, about 21% of Pakistan's population is overweight and 5% have obesity.
Note to Remember: It is important to note that the surgery is often performed together with other cosmetic procedures to produce more astonishing outcomes.
The Cost:
The Bariatric Surgery Cost in Islamabad Pakistan varies from 400,000 PKR to 800,000 PKR. At first, the cost of Bariatric surgery may seem very high but when you look into the advantages and benefits of the procedure, you will find it reasonable. Prices of these three methods are mentioned below:
Gastric Bypass cost ranges between  400,000 PKR to 600,000PKR
Sleeve gastrectomy cost ranges between 450,000 PKR to 550,000 PKR
Intragastric Balloon cost ranges between  350,000 PKR to 500,000 PKR
No doubt, it is an expensive treatment but never trust someone who offers this surgery at cheap prices. Also, there are a few factors that can affect the cost, mentioned below:
The experienced plastic surgeon's fee.
Location and reputation of the clinic.
Weight loss surgery type/method.
Hospital stays and other charges.
Checkup sessions and medications.
Furthermore, if you want to know more about cost-related queries then you can contact us or visit our clinic anytime. Our expert will guide you with the best information.
Frequently Asked Questions:
Types of Bariatric Surgery:
According to SKN Cosmetics, there are main three types of weight-loss surgeries that are used to perform at our clinic. Your plastic surgeons will examine your health condition and after that, they will recommend you a suitable type. These are mentioned below:
Gastric bypass.
Sleeve gastrectomy.
Intragastric balloon.
Therefore, these are the main methods and it will take an initial session for examining your condition and concern. So, it is better to choose experienced and professional plastic surgeons who recommend you best and effective treatment for your weight loss.
Quick Facts:
There are a few common facts about this surgery that summarize the whole treatment in just a few points. These facts are mentioned below:
The duration of the procedure is 1 to 3 hours.
It will require General Anesthesia.
Types: Gastric bypass, Sleeve gastrectomy, and Intragastric balloon.
A hospital stay may depend on the candidate – an overnight stay is necessary.
It will take 5 to 7 days to recover.
You may require 2-3 days' time work off.
No Exercises and physical activities for few weeks.
Final results will be starting to appear after 1 month to onward.
The sleeping position must be sitting position for few weeks.
Therefore, to know more about the treatment, you can read the further details on this page or you can consult our plastic surgeons anytime according to your desire.
Who is The Best Bariatric Surgeon in Islamabad?
For weight loss treatment, Professor Muhammad Hanif is the Best Bariatric Surgeon in Islamabad Pakistan. He has been doing Bariatric surgeries for more than 10 years so we assure you that you will receive promising results with him. 
Results:
After the surgery, the candidate will get effective and dramatic changes in their body shapes. Also, the results are based on the success of Bariatric Surgery as well as how well the patient follows the plastic surgeon's recommendations. Final upshots are amazing, and typically, obese adults lose large amounts of weight, some even in hundreds of pounds in just a few months.
The perfect solution for those who have given up on weight loss unlike dieting and exercise, it is a long-term, reliable treatment. It can correct the structure of the stomach by modifying the gastrointestinal anatomy and physiology.
Please be informed that the success rate of Bariatric surgery largely depends on the skill, qualification, and experience of the surgeon so, you should seek a board-certified surgeon for your surgery.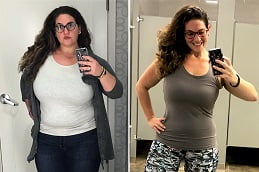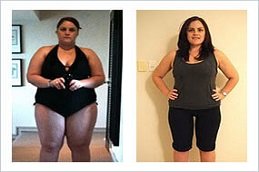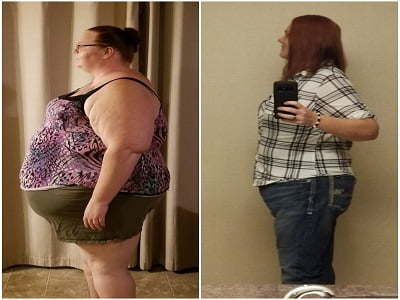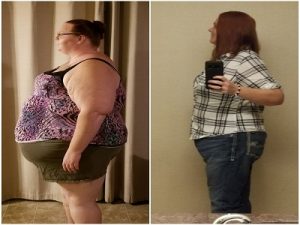 Benefits:
Obviously, if you are undergoing weight loss surgery, you will get a lot of benefits. The major advantages are mentioned below:
You will get beautiful body curves.
It treats all weight-related problems.
The body appearance will improve and enhance.
It will improve the quality of life.
Effective treatment for blood pressure and sugar patients.
It will relieve depression.
Provides long-lasting and effective results.
No major side effects and long downtime.
It can also strengthen the mental health of patients.
Who Is Suitable?
According to SKN experts, it is necessary to fulfill the candidacy criteria before undergoing any treatment. Moreover, for Bariatric Surgery in Islamabad Pakistan, there is candidacy criteria mentioned below:
A person who was trying to lose bodyweight but not succeed.
Age must be 18 plus for this surgery.
Are morbidly obese, and have a BMI of 35-39
Mentally and physically prepared.
Note to Remember: it is not ideal surgery for pregnant and breastfeeding women.
Preparation:
It is important to prepare yourself for this surgery. Our plastic surgeons will examine your condition and recommend you few precautions because your treatment starts from preparations to onward. Otherwise, it is better to ask your surgeon for further precaution according to your health condition and surgery type. However, some common preparation instructions are mentioned below:
It will require the candidate's medical history.
Do not use blood-thinning medications before the surgery.
Stop the use of certain vitamins like vitamin E and other.
Avoid the use of cigarettes or drinking alcohol, it causes poor recovery.
Do not perform physical activities and exercises.
Maintain your food diet according to prescription of your surgeon.
Procedure:
On the day of surgery, it will take several hours and requires great expertise of the surgeon to be successful. It is done under general anesthesia to ensure patient safety.
The procedure will be performed according to the type of bariatric surgery because these three types of surgeries are performed differently. Today, many doctors carry out this surgery laparoscopically to prevent permanent scarring and the long recovery phase. A small instrument with a camera attached to it is inserted in the stomach through an incision. The surgeons make alterations in the abdomen without cutting the entire stomach.
After the procedure is done, you will be shifted to the room and the team will observe your condition until you subsided the effect of anesthesia. After observation, the candidate can go home and surgeon will prescribed some aftercare instructions for taking good care.
Aftercare Instructions:
The surgery is not done yet, if you don't take good care of yourself even after the surgery, you will not get the desired results. So, it is necessary to follow the aftercare instructions according to your plastic surgeon's prescription. Some common instructions are mentioned below:
You should keep food portions under control.
A person may not allow eating anything for 2 to 3 days after surgery.
Follow the recommended diet plan, in first few days' liquid and soft diet only.
Do not skip your workout for at least 6-8 months after the surgery.
Avoid the use of alcoholic drinks and don't smoke cigarettes.
Limit extreme weight fluctuations.
Skip blood thinners and other medication for few months.
If you feel any pain, visit your surgeon immediately.
Attend your regular checkups to your plastic surgeon.
Recovery Time:
Obviously, it is a surgery and it takes a period to completely heal. So, the recovery may take just 3-5 days and patients can get back to the routine in one week. If the incisions are larger, then the patient will take a longer time to heal. In both cases, a patient has to stay admitted to the hospital for at least 2-3 days.
Why Choose Us?
We will do everything to make your time in our clinic truly worthwhile. Our world-class staff and state-of-art services provide unparalleled care to patients from Pakistan. And we have board-certified surgeons and physicians with at least 5 years' experience to better serve the clients. Our clinical staff will make sure that you get exceptional attention and care that will ultimately assist you to recover quickly.
Therefore, if you want to get rid of obesity then Bariatric Surgery in Islamabad, Rawalpindi & Pakistan is the best option for you. So, feel free to consult SKN cosmetics, we will provide you with effective and long-lasting results. Fill out our short form or call us to book your consultation here.