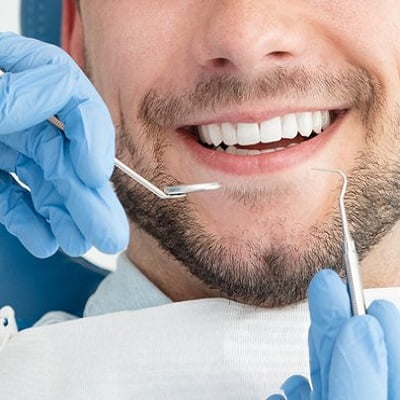 Pediatric dentistry is a specialized field of dentistry that focuses on the oral health of children, from infancy through adolescence. While general dentists may also treat children, pediatric dentists receive specialised training in child psychology, behaviour management, and the specific dental needs of children.
In this blog post, we will explore What distinguishes a paediatric dentist from other dentists and what sets them apart in the field of dentistry. So, read the following details!
Differences Between Paediatric And Other Dentists:
Pediatric dentists differ from other dentists in several ways, including their specialized training, approach to patient care, and the services they offer. Here are some of the key differences between pediatric dentists and other dental professionals:
Specialized Training:
Pediatric dentists undergo additional training beyond dental school that specifically focuses on the unique needs of infants, children, and adolescents. This includes training in child psychology, behavior management, growth and development, and the specific dental needs of children. This specialized training equips them to provide comprehensive dental care to young patients, including those with special needs.
Approach to Patient Care:
Pediatric dentists take a unique approach to patient care that is tailored to the needs of young patients. They understand that children may be fearful or anxious about dental treatment and use techniques to help children feel more comfortable and relaxed during their appointments. This may include using age-appropriate language, providing distractions like toys or videos, and explaining procedures in a way that children can understand.
Services Offered:
Pediatric dentists offer a wide range of services that are specifically designed for children, including preventive care, restorative treatment, and emergency care. They may also offer specialized services like interceptive orthodontics, which focuses on correcting bite and alignment issues in young children before they become more severe.
Environment:
Pediatric dental offices are designed to be child-friendly and welcoming, with colourful decor, toys, and other features that help children feel more comfortable and at ease. This helps to create a positive experience for children and makes it more likely that they will be willing to return for future appointments.
What Can They Treat?
Pediatric dentists are trained to provide a wide range of dental care services to children, including:
Preventive Care: This includes regular check-ups, cleanings, fluoride treatments, and dental sealants. These services help to prevent dental problems before they occur and promote good oral health habits.
Restorative Treatment: Pediatric dentists can provide restorative treatment for children who have dental decay or other dental problems. This may include fillings, crowns, or other types of dental restorations.
Emergency Care: Pediatric dentists are equipped to handle dental emergencies such as dental trauma, knocked-out teeth, or severe toothaches. They can provide timely treatment to alleviate pain and prevent further damage.
Orthodontic Treatment: Some pediatric dentists may offer orthodontic treatment to correct bite and alignment issues in children. This may include interceptive orthodontics, which focuses on correcting issues in young children before they become more severe.
Special Needs Care: Pediatric dentists have experience working with children with special needs and can provide specialized care to meet their unique dental needs.
How To Choose The Paediatric Dentist?
Choosing the right pediatric dentist is an important decision that can have a significant impact on your child's dental health and overall well-being. Here are some tips on how to choose the best pediatric dentist for your child:
Ask friends, family members, or your child's paediatrician for recommendations for pediatric dentists in your area. You can also search online for local pediatric dentists and read reviews from other patients.
Look for a pediatric dentist who is licensed and board-certified in pediatric dentistry. This means they have completed additional training and have passed rigorous exams in pediatric dentistry.
Check out a paediatric dentist who has experience working with children of all ages, including those with special needs. A dentist with experience working with children will be better equipped to handle your child's unique dental needs and provide a positive dental experience.
Schedule a visit to the paediatric dentist's office before making a final decision. Look for an office that is child-friendly, clean, and welcoming, with toys, books, and other amenities that will help your child feel at ease.
During your visit, take the time to meet with the paediatric dentist and ask questions about their approach to patient care, the services they offer, and their experience working with children.
Do You Want To Know More?
Therefore, these are the basic differences between paediatric and other dentists. So, if you are searching for the best and most experienced one, feel free to visit SKN Cosmetic Clinic Islamabad. They are highly experts and can deal with your problems very professionally.