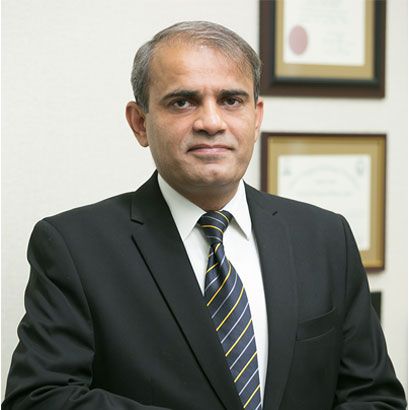 Cosmetic surgery may also be used for other medical purposes, such as for people who have had accidents and want to restore the function of a body part, or to repair/remove scars from surgery.
There are many cosmetic surgery procedures available nowadays, so here in this blog we will look at the eight most common types of cosmetic plastic surgery procedures performed by the Best Cosmetic Surgeon in Islamabad, Rawalpindi & Pakistan Read More about the what cosmetic surgeon performed:
1. Breast Augmentation:
Breast augmentation is a procedure through which the doctors can increase the size or change the profile of the breasts. When the size of the breast is increased, the procedure is termed as 'breast implant surgery'.
2. Dermabrasion:
Dermabrasion is a type of cosmetic plastic surgery that uses a specialized tool that gently 'sands' down the upper layer of skin. Once the upper layer of skin has been removed, the area of skin rebuilds and new skin replaces the old. In the end, the result is smoother-looking skin.
Dermabrasion is used for the following skin conditions:
Acne scars
Age spots
Crow's feet
Sun-damaged skin
Wrinkles
3. Facelift:
Facelifts procedure is used to repair drooping, loose, or wrinkled skin on the face. During this procedure, the Best Cosmetic Surgeon in Islamabad, Rawalpindi & Pakistan lifts the facial tissues and extra skin is removed. Neck lifts are also common in combination with facelifts.
Other common procedures done besides facelifts include nose reshaping, forehead lifts, or eyelid surgery.
4. Hair Transplantation:
Hair transplantation surgery, also known as hair restoration, is the most common type of cosmetic surgery. It is commonly used to improve baldness. In this procedure, hair is moved from an area of healthy growth to an area that is bald or with thin hair.
In this procedure, more than a thousand hairs may be moved in just one session. However, some people might require more than one session. The hairs which are transplanted are permanent, which means that no long-term maintenance is required.
5. Rhinoplasty:
Rhinoplasty is a type of cosmetic surgery that is used to repair or reshape the nose. Some people choose rhinoplasty for cosmetic reasons, while others may possibly have a medical reason, such as difficulty in breathing or birth defects.
Rhinoplasty May Be Used For:
Increase or decrease the size of the nose
Correct problems after an injury
Correct birth defects
Narrow the shape of nostrils
Change the shape of the bridge
Change the angle of the nose
6. Lip Augmentation:
Lip augmentation is helpful in providing the patient with fuller-looking lips. Injectable dermal fillers are used to increase lip volume, shape, or structure.
Lip augmentation is not lasting. The effects tend to last around 6 months before a second procedure is needed to reinstate the shape and volume.
7. Liposuction:
Liposuction is a cosmetic procedure that reshapes the body by eliminating surplus fat deposits. Localized fat deposits are detached directly underneath the skin by using a vacuum-suction cannula (a pen-shaped instrument). Ultrasound may also be used to break up fat before removal with the suction process.
Liposuction can be done on the arms, thighs, stomach, hips, face, buttocks, and back. Liposuction can also remove fat tumors (Lipomas) as well as decrease the size of male breasts.
8. Tummy Tuck:
Tummy Tuck or Abdominoplasty is used to improve the shape of the tummy. In Tummy tucks, the Surgeon removes extra fat and skin in order to improve the shape of the tummy.
A tummy tuck is not an alternative for an exercise routine or eating healthy for weight loss. The results of a tummy tuck are everlasting, but keeping a proper weight is critical to upholding the outcomes.
Dr. Naveed the Best Cosmetic Surgeon in Islamabad:
When you are satisfied with your looks, you feel more contented and more confident in yourself. SKN Cosmetic Surgery Clinic Islamabad specializes in both medical and cosmetic plastic surgery procedures. Doctor Naveed Azhar is one of the Best Cosmetic Surgeon in Islamabad, Rawalpindi & Pakistan. He works closely with you in prioritizing your objectives and your health in order to help you achieve your ideal look.