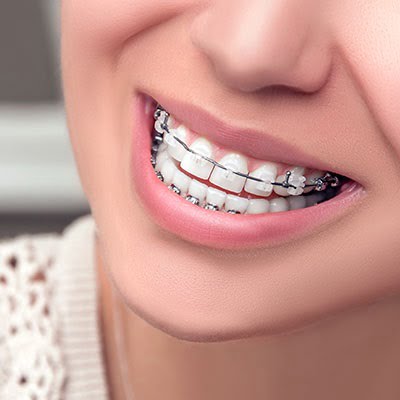 Orthodontic treatment is actually a procedure of leveling or straightening out of place or crooked teeth in order to give you a straight smile. This treatment is also helpful in maintaining the health of your teeth, gums and jaw joints.
As you know that straight teeth aren't only important for your appealing personality but it also affects how you chew, talk, smile and even how properly you clean your teeth.
If you want to straighten your teeth then you should get an Orthodontic treatment from the Orthodontists in Islamabad, Rawalpindi & Pakistan.
What is Orthodontics?
You must be wondering that what an Orthodontist is? An orthodontist is a dental specialist that specializes in:
Prevention, Diagnosis, Treatment of dental and facial growth irregularities.
Orthodontists offer a wide range of treatment options to straighten irregular, crooked teeth, fix bad bites and align the jaws properly.
Qualified Candidates:
Following are the requirements to become the qualified candidates to get the Orthodontic treatment from the Orthodontist:
If your front teeth are uneven and stick out.
If you have tooth decay and gum disease.
If your teeth are too close to each other or overcrowded teeth and you face difficulty in cleaning them.
If your lower and upper jaws are not straight.
If you have gum injury.
If your teeth don't meet with the opposite jaw properly while closing your mouth.
If you feel embarrassed due to your teeth and not comfortable to smile then you should consider Orthodontists in Islamabad.
Types of Braces:
Braces basically work by applying mild pressure on your irregular or uneven teeth that are already grown. With the passage of time, the pressure applied by braces to your misaligned teeth will force them to attain the desired alignment.
There are different kinds of braces used by the Orthodontist :
Removable braces
Fixed braces
Functional braces
Removable braces are the simplest type of braces and made up of delicate wires and springs.
If your teeth require more work than a removable brace then fixed braces are used. Fixed braces are made up of brackets and bands which helps to stay intact with the teeth. The only dentist can take out the fixed braces from your teeth.
Functional braces works by using the power of your jaw muscles. These can be used to solve certain types of dental problems.
Invisible braces are tough but clear plastic molds. These can be worn for at least 2 weeks and afterward they are replaced by the next one.
Age to Getting Orthodontic Treatment:
When it comes to considering an Orthodontic treatment then age isn't an issue. But it's generally recommended that you can get orthodontic treatment during your adolescent years. As there isn't any best age for orthodontic treatment but the only condition is, that you must have permanent teeth in place.
Steps before Starting the Orthodontic Treatment:
The Orthodontic Treatment is performed by the dentist or the Orthodontists in Islamabad.
Before starting the procedure, the dentist will first examine your teeth, gums and jawline. He can also take X-rays or models of your teeth.
Time Period of Treatment:
The orthodontic treatment is dependent upon the condition of your teeth and takes up to 6 months to 2.5 years.
Remove teeth to make room for Orthodontic Treatment?
If you don't have sufficient room for your permanent teeth then you may need to have some teeth taken out to make space. But it's rarely done because there are other ways too instead of removing teeth.
Will this Treatment Hurts?
Well, during the orthodontic treatment you may feel little pain but after the procedure, you will be relieved from it. However, you will feel uncomfortable, irritation and soreness because you aren't used to having braces but after a couple of days you will be used to it.
What Results you should Expect?
After getting Orthodontic treatment from the Orthodontists in Islamabad, Rawalpindi & Pakistan you should expect to have straight, even and aesthetically pleasing teeth. You will also feel a new surge of confidence.