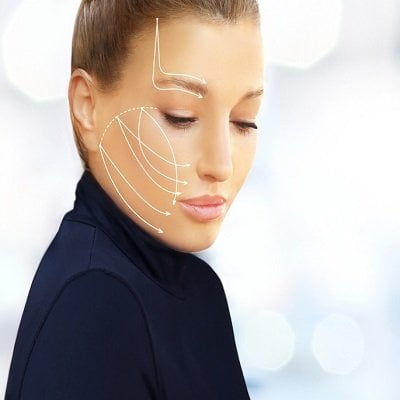 As you know, the eyes are the most prominent and beautiful feature of the face. If someone has the accurate shape of eyes then they are lucky but some candidates especially women aren't lucky enough to have this look. So, there are advanced cosmetic treatments that are introducing new techniques.
If you have droopy eyes or brows then Cat-eye Thread Lift in Islamabad is the best option for lifting up the shape of eyes and making it look like a cat-eye. In this blog, you will learn all about its working, results, benefits and cost. So, keep reading down!
What is Cat-Eye Thread Lift?
A procedure that is performed for lifting up the shape of eyes or lifting brows with the help of PDO threads is known as Cat-eye thread lift treatment. This procedure is effective for fixing droopy brows, saggy eyelids and dull-looking eyes. Also, the number of threads lift treatment is decided according to the condition of your eyes because it doesn't work the same for everyone. Little changes can give a different overall appearance and this procedure can make you look more young and attractive. However, it can perform in multiple sessions as per the requirements of candidates from time to time.
How does it work?
According to SKN Cosmetics, it is performed at the clinic and by our expert the practitioner that will inject local anesthesia first for making it completely painless. After that, the practitioner will use a very tiny needle to insert the thread into the targeted area and lift it according to the expected look. The procedure will take 30 to 40 minutes as it depends on how much alteration your eyes need. It is suitable for all types of young and old candidates whether it's men or women.
What to Expect in Results?
After getting a cat-eye procedure, the results will be effective, dramatic and immediate. Commonly, you will get swelling and redness after the procedure but it will fade away and you can see effective outcomes of this treatment. The results are temporary and last up to 8 months to 18 months as it depends on every candidate's skin type and condition. So, always choose an expert and skilful practitioner who will perform your treatment accurately.
7 Amazing Advantages:
Generally, there are a lot of advantages to those people who choose cat-eye lift treatment without thinking about any second option. So, the common benefits are mentioned below:
It is an immediate result providing the procedure.
Your brows will lift up and contoured.
No pain and no major complications.
A cost-effective and cheap solution for lifting features.
It is performed non-surgically so no scar or incision.
Saggy or droopy eyes will be enhanced.
Your skin will smoothen and become soft.
What is the Cost of Cat-Eye Thread Lift?
The average cost of Cat-eye Thread Lift in Islamabad ranges between 50,000 PKR to 165,000 PKR. Also, there are a few factors that can affect the cost of the treatment. Common factors are listed below:
Expert Practitioner's fee.
Reputation and location of the clinic.
Thread material type.
A number of sessions and threads.
Other supporting charges.
Furthermore, if you want to know more about cost-related queries then you can contact our expert or visit our clinic for more valid information.
All Summed Up!
Therefore, if you want to make yourself look sharp and attractive just like celebrities and without having any surgery then you needs to visit SKN cosmetics for such amazing cosmetic treatments. We are here to give every answer to your question as our practitioners are experienced and they will always recommend you a suitable option. So, we are waiting to have your presence here!