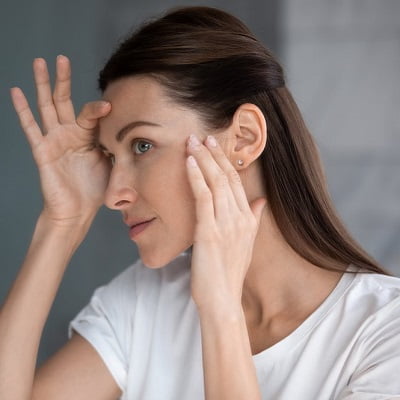 Are you constantly worrying over the fact that your skin is slowly getting old and it is impacting your social life? Or do you feel like your confidence is lowering because of your loose skin? Most men and women face this problem as they reach their 40s, and it can have a significant impact o their mental health as well. With advancements in science and today's high-tech equipment, you can now easily solve this little problem of yours with skin resurgence treatments.
Facial rejuvenation treatments aim to address acne and pimples, scars, blotches, freckles, face lines, sunspots, wrinkles, and other flaws with the help of laser therapy. What is the best laser for skin rejuvenation treatment? Read on to learn more.
What is This Treatment About?
Your everyday activities during extremely high UV days, daily life troubles, sleeping without makeup removal, the routine of eating junk food, etc., can all contribute to different types of patches, spots on the skin, early wrinkles, and other flaws.
These concerns highlight the significance of skin renewal treatments and why you should get them. These procedures focus on removing the top most layer of the skin, known as the epidermis layer in medical terms. The most common practice is getting laser therapy. The removal of the skin's topmost layer reveals fresh and younger-looking skin.
When is The Right Time to Consider Getting This Treatment?
When you may see wrinkles around your eyes and lips area, as well as skin fragility under your lower eyelids.
When your skin is sunburned or damaged from high UV exposure because of your daily life activities.
If you've seen any abnormal pigmentation on your skin, such as blotchiness or dark patches,
When your facial scars have affected your skin's surface by making it uneven or porous
When you have pre-malignant- malignant growths, you should consult a doctor.
Types of Lasers Therapy for Skin Renewal:
Based on your preferences and situations of your skin, there are three primary kinds of lasers for skin renewal treatments.
Ablative Type of Lasers:
This treatment works similar to a deeper chemical peel or dermabrasion; this laser device removes skin by causing continuous damage to your skin that can be restored via the skin's natural healing process.
With each pass of the wand, thin layers of epidermal skin are removed. Many doctors believe that somehow this option allows them more control over the depth of the wound than chemical peels or dermabrasion. These advanced and high-tech lasers are used to tighten skin, treat acne scars, and reduce wrinkles.
Fractionated lasers:
Fractionated lasers are used to restructure and renew skin to cure aging lines, scars, face fine lines, hyperpigmentation, unequal tone, and textural flaws. Fractional laser rays are split into smaller parts and target the skin between the ratio of 25% – 40% of the skin's surface while leaving the rest of the skin unaffected.
The intact skin around the wound supports the healing process by promoting the generation of new structural proteins of the skin and new cells. This laser leaves most of the skin untouched, which helps the recovery process accelerate as quickly as possible.
Hybrid Functional Laser:
Halo is a divine hybrid fractional laser for the treatment of sunspots, pale or dry skin, fine lines, and aging wrinkles. By hitting the skin at the right level, Halo may restore your shine while decreasing uneven skin pigmentation, pore diameter, and fine wrinkles.
Non-ablative laser Type:
A non-ablative laser is less painful since it carries heat farther into the dermis layer of skin, effectively skipping the upper tissue layer of the skin to treat the skin layers that are lying beneath it. The deep heating of the laser induces the reproduction of collagen. The non-ablative laser is an excellent solution for under-eye aging lines, many other superficial face wrinkles, and slightly deep scars.
What is The Best Laser For Skin Rejuvenation Treatment?
Every laser type has its benefits and outcomes. So, the best way to find out which laser is best for your skin rejuvenation treatment is by consulting your doctor. Every laser has a different outcome on different skin types, and each laser is used for one specific purpose. Technology hasn't gone so far in the laser field that there would be one laser for every skin type, every flaw/issue, and every texture.
Get Your Free Consultation!
SKN Cosmetics is offering free consultation sessions to all its patients in the capital! So what's the wait up? Sign up today and get a free consultation with one the most refines beauty technicians in Islamabad!