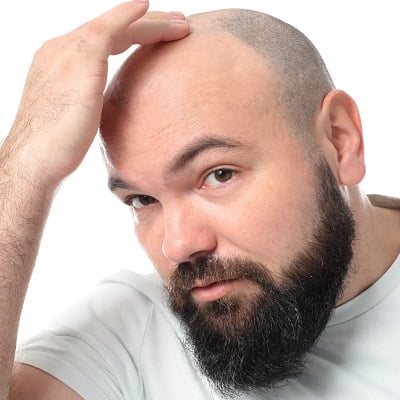 Hair is the main asset of women and a sign of attractive personality in men. Good hair makes an impressive look and this look will boost up your confidence. What if you lose hair due to your health reason or genetics issues? You will get depression or experienced anxiety and stress. So, it is better to cure the problem on time or else it will be a great loss to you. 
There is an effective treatment that is common nowadays and applicable for every man and woman, it is called hair transplant surgery. It is performed by extracting hair from the donor site and place them on the recipient site. Also, it can be performed by grafts methods. This blog post defines the overview of transplanting grafts and what will be the 10000 Hair Graft Cost in Islamabad Pakistan. Read more for further details. 
Overview:
According to SKN cosmetics, a hair transplant is a treatment that is performed for transplanting hair in particular areas of the scalp. It is performed by extracting hair grafts from the donor site and place them on empty spots. An only experienced and expert dermatologist can handle this complicated surgery with their skills. 
No doubt, extracting and inserting the grafts is a complicated task, it can be placed in different grafting numbers like 1000 grafts, 2500 grafts, 5000 grafts and 10000 grafts. These grafts amount can be decided according to the need of the candidate. In many cases, sometimes the grafting of more than 5000 grafts can be impossible to perform so it can be divided into multiple sessions. 
Hair transplanting usually performed under local anaesthesia and the average duration of the procedure is 5 to 6 hours and sometimes it depends on the desired look of the candidate. The results will be long lasting and the main benefits of this treatment are that growing hairs will be natural and improve your look. 
About Cost of Hair Transplant:
10000 Hair Grafts Cost in Islamabad, Pakistan ranges between 4,00.000 PKR to 6,00,000 PKR. It is a cosmetic procedure that most insurance companies don't cover. Also, hair transplanting is a very delicate surgery and it can't be performed at cheap rates. So, if you are going to pay a huge amount then it will give you accurate results. 
Several Pricing Factors:
After knowing the average cost, there are few factors that can affect your cost accordingly. These are mentioned below with little details. 
The Expert Dermatologist Fee: 

Transplanting hair is a very delicate and complicated surgery and it is only performed by experienced surgeons. The factor which can affect your cost is selecting an expert dermatologist for treatment. In such cases, you can't trust an inexperienced person who can make the worst procedure and grafting. You will choose your surgeon in the initial session before the procedure.

 

The Number of Grafts: 

Another important factor to understand, the grafts of hair are decided according to the need of the candidate. Different hair grafts have different pricing rates. If anyone requires 2500 to 5000 grafts so the cost will be different and if someone wants more grafts like 

10000 Hair Graft Cost in Islamabad Pakistan then

 it

 

will be different in price. This factor may affect the cost of the treatment and the number of grafts will be decided before the procedure according to the desire of the patient.

 
The Session's Requirement: 

In few cases, the hair grafts can be placed in a single session but sometimes, if a candidate needs more grafts that cannot be placed in one session then it will be performed in multiple session. The cost will be affected by scheduling multiple sessions.

 

Location and Reputation of the Clinic: 

For hair transplanting, people travel from one city to another city for choosing a trustworthy clinic, the travelling expense will affect the cost of treatment. If you don't have the best clinic nearby you then definitely you have to travel to another city/country for the treatment after knowing the reputation of the clinic. 

 

Anaesthesia

and Other Medication: 

Last but not the least, in such complicated surgeries patient prefer painless treatment. For making the procedure painless and comfortable, it may require more local 

anaesthesia

. The other medication like your practitioner will prescribe you painkillers and antibiotics for preventing infection. These both factor may affect your cost a little bit. 

 
Therefore, all the factors mentioned above will be discussed in the consultation session before the procedure. You will get the exact idea of the cost after telling your surgeon all details about your problem. Further, if someone wants to know more about cost-related queries then feel free to contact SKN cosmetic's team, they will give your all information.