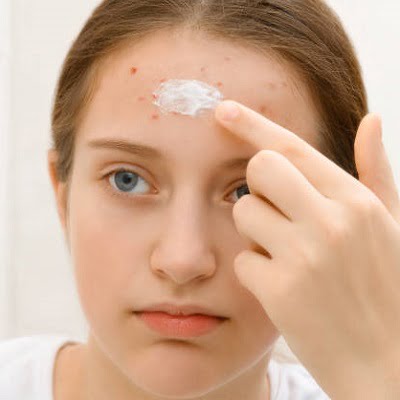 Skin is the body's largest organ, and its significance cannot be ignored. It exhibits the glamour and appeal of an individual. If it glows, it portrays the youthfulness, brightness, and allurements of an individual, but if it goes the other way because of the aging factor, poor lifestyle, and eating habits, it illustrates a tedious or unexciting appearance by developing acne. Therefore, it is inevitable to properly take care of it and keep it frisky and radiant. Best dermatologists in Islamabad help people address skin-related issues such as acne and reinstate the glow and charm of the skin. 
If you believe in the beauty and attractiveness of the skin and are passionate about augmenting the glow and shine of your skin by treating acne effectively, then this blog is for you because we are going to inform you about 3 best female dermatologists for acne treatment in Islamabad. You will not only get an idea about dermatology, its scope and its importance in today's life but will also learn about experts associated with this field.
What is Dermatology?
Dermatology is a medical field that deals with conditions, allergies, cosmetic concerns and issues related to skin, hair and nails. Skin conditions or problems can damage the texture, complexion and appearance of the skin, make the skin unattractive, dull and tedious and also cause psychological impacts. These problems can disturb an individual's normal routine, lifestyle, and personal and social aspects. Dermatology deals with these issues, improves the skin's appearance and restores an individual's confidence and self-esteem. 
Who Is A Dermatologist?
A dermatologist is a certified doctor who deals with skin, nail, and hair-related issues and conditions. It means a dermatologist is a professional who has undergone rigorous and extensive training and medical education related to dermatology. Dermatologists are trained to figure out skin-related issues, their causes and then treat them accordingly. 
Let's Comprehend The Concept Of Acne:
Acne is a skin condition that destroys the appearance and brightness of the skin. It emerges when hair follicles are clogged beneath the skin with sebum oil and dead skin cells. Its formation can cause discomfort and pain and reduce the quality of life. Furthermore, the formation of acne leads to aesthetic concerns and also causes psychological impacts.
3 Best Female Dermatologists For Acne Treatment In Islamabad:
A number of qualified, experienced and renowned female dermatologists are serving in Islamabad. It seems difficult to choose the best among them because every skin specialist is sincere to their specific cause and works hard to meet the requirements of their patients. Based on patient satisfaction ratio, credentials and patient dealing or communication skills, we have created a list of 3 best female dermatologists in Islamabad.
Dr Ayusha Khan
Credentials and years of experience make Dr. Ayusha Khan one of the best choices for acne treatment in Islamabad. She has an incredible understanding of skin-related issues like acne, and she offers personalized therapies based on the specific causes and requirements of an individual.  Her patient satisfaction ratio and communication skills are exceptional. 
Dr Maryam Malik
If you want to get custom-made treatment and desired results, then you cannot neglect Dr Maryam Malik. She is one of the most renowned and acknowledged dermatologists in Islamabad. Her expertise, advanced approaches, and relentless learning attitude enable her to provide customized treatment and meet the specific ends of patients.
Dr Abida Sardar
She is one of the best skin specialists in Islamabad. If the formation of acne has disturbed your lifestyle and decreased your confidence, then she is one of the best choices. Dr. Abida has been serving in the aesthetics field for years. Her treatment approaches, professional services, custom-made treatments, and patient satisfaction rate make her one of the best female dermatologists in Islamabad.
Summing Up:
The formation of acne disturbs the natural glow and shine of the skin and makes it appear dull and tedious. Further, it also damages the aesthetics of the skin. Its treatment restores the original radiance of the skin. When it comes to treating acne, you must consider the best available option. Dr. Abida Sardar, Dr. Ayusha Khan, and Dr. Maryam Malin are a few of the best dermatologists in Islamabad because all are highly skilled and experts in this field, offer personalized treatments, and are known for satisfactory services.
Book your appointment at SKN Cosmetics Islamabad to get proper treatment to get rid of acne. Our team of dermatologists strives to offer advanced treatments and satisfy our patients. Visit our clinic to get a consultation session!