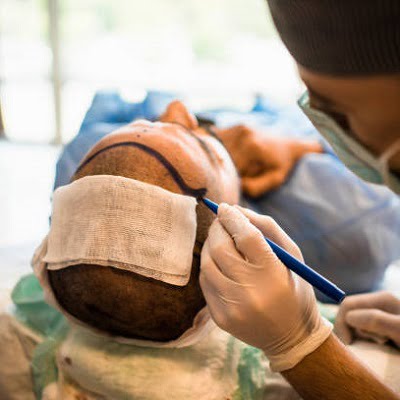 There is no other way or treatment that can restore your hairline. Hair transplants are the only guaranteed solution for your hair baldness. It is a cosmetic procedure, but it has become the best cure globally for hair regrowth. We have the best hair transplant in Islamabad. This comprehensive guide will explore5 Benefits of Hair Transplant in Islamabad and how to choose the proper specialist.
Hair Transplant is the ultimate Hair Fall Solution.
Transplantation is the only hope for those who want their hair back. It is also obvious that along with the hair back you had, you feel more confident and satisfied. Your personality grooming starts from the looks you are keeping, and if there is a flaw, it can lower your self-esteem and quality of life. People with hair loss in Islamabad and surrounding areas, especially worldwide, can benefit from the best hair transplant services in the city.
This surgery transplants healthy hair follicles from a donor site to the areas with thinning or no hair side of the head that are very sensitive and need the notch expertise of the doctor. If you want fuller, natural-looking, permanent hair, you must make wise decisions to get the best results.
There are several hair transplant procedures from which your doctor will pick the best for you.
Some important hair transplant procedures are
Follicular Unit Transplantation (FUT), also known as the strip procedure, which involves removing a strip of hair-bearing scalp, dissecting it into grafts, and transplanting them.

Follicular Unit Extraction (FUE) is a minimally invasive method that transplants donor hair follicles into the recipient region.

Robotic Hair Transplant is a Robotic FUE that improves graft extraction and positioning.

DHI is a form of FUE that installs grafts without incisions.

AI-Assisted Hair Transplants, or FUT and FUE procedures, increasingly use AI to improve graft selection and placement.
5 Benefits of Hair Transplant in Islamabad
There are many benefits of cosmetic procedures. 5 Benefits of Hair Transplant in Islamabad are discussed.
Expertise of Doctors:

The hair transplantation results mainly depend on the doctor's expertise. Islamabad has many expert, qualified, and professional hair transplant surgeons. They have worldwide credentials and training and are famous for providing exceptional care. 

Natural Results:

The results patients get from the hair transplantation services from the world's renowned surgeons in Islamabad are always natural-looking. Their precision and attention to detail produce a beautiful result.

Latest Technology:

The world's latest technology is adopted for hair transplantation in the federal capital, Islamabad. Clinics invest to have the latest hair transplant technology within their premises. Advanced methods of hair transplants and AI-assisted surgery are also available to improve precision and efficiency for patients.

Affordable and accessible Procedures

: In Islamabad, the hair transplant price range is lower when compared with many Western countries. They provide high-quality, international-level surgeries with the most effective results at affordable prices.

Diverse Patient Care:

All patients who get hair Transplants in Islamabad get diverse patient care. The doctors and the clinics are well aware and are properly equipped with the diversified needs of the patients. Their hair transplantation services are inclusive since surgeons understand varied populations' demands and hair kinds.
Top Islamabad Hair Transplant Services
Choosing the best is essential for a good experience. Consider the doctor's expertise, the clinic's reputation, and the equipment and techniques used. Islamabad has many best hair transplant clinics and surgeons due to their qualified staff, doctors, and modern facilities.
One of Islamabad's top medical facilities for the best hair transplant results is SKN Clinic, Islamabad. They offer permanent hair transplantation solutions. Please choose the best doctor and clinic to transplant hair for life as it is an investment, so make it a one-time investment.
Conclusion
A hair transplant can restore confidence and a youthful look to people who have lost hair. Hair transplants are popular due to their permanent outcomes and natural look. This transforming journey requires the appropriate doctor and clinic. Islamabad has the best doctors and clinics in the country, with the world's latest technology. Their skill and dedication will ensure a successful hair transplant, giving you a full head of hair and renewed self-confidence. Hair transplants in Islamabad might help you overcome hair loss and gain confidence.