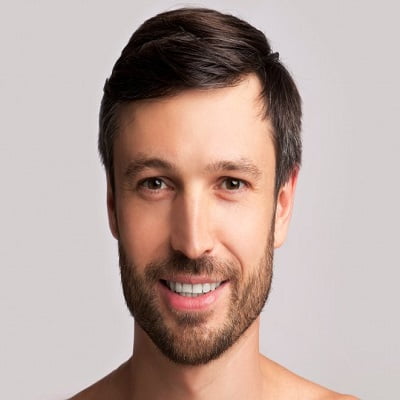 Many people are unaware of their skin types and they don't know how to take care. However, some candidates are suffering from skin problems and want to make it clear and spotless. Thanks to advanced cosmetology, it would be best if you choose an experienced dermatologist who can help you and give you a better solution because only washing your face will not work.
Therefore, read this blog to knowing 6 Tips from Dermatologists to Get Clear Skin in Islamabad. Read carefully because these are authentic and recommended by SKN's experienced skin specialist.
What To See Before Choosing The Best Dermatologist?
Obviously, it is a major concern for your skin which is the most sensitive organ of your entire body. Moreover, you can't trust any unprofessional and new dermatologist for giving your skin to them. However, the first step in caring for your skin is to choose the best dermatologist who can guide you correctly.
Now you might be wondering how can choose an experienced skin specialist, so the important instructions are mentioned below:
You should check about the qualification of a dermatologist.
Always select an experienced and professional one.
Ask about the previous treatments and before after results.
An expert specialist will not charge you cheap prices.
You can take an initial consultation session and after decide on the dermatologist.
6 Important Tips For Getting Clear Skin:
The major priority of the best dermatologist is always giving satisfying outcomes and the best results to his/her clients. They are more concerned as compared to a person who is asking for help. However, to make your skin clear and spotless, your dermatologist will recommend you few important instructions for obtaining desirable results. Therefore, we are going to discuss the helpful and major six tips for getting clear skin, these are mentioned below:
1.      Always wash your face and makeup before bed.
The first and major tip for making your skin clear will starts with washing your face daily. Whenever you come back home from your job or outing, the environmental dust particles or bacteria stick on your face which must be washed away. Moreover, if you apply makeup the whole day then you should wash it first and then go to your bed. Never ever go to bed with your makeup on or dirt full face. It might affect your skin with acne and allergies.
2.      Use recommended moisturizers and skin products.
There are some people who don't know what type of skin they have and which products are suitable for their skin. Your dermatologist will examine your skin type and condition of suitability and after that, they recommend you moisturizer and related skin products like sun block, toners, face wash and makeup. If you apply an inapt product then it might affect your skin badly.
3.      You should be very gentle with your skin.
Whenever you are going to use toners, scrubs or facial products then you should be very gentle with your skin. Do not rub your skin hardly or apply anything in rush. Sometimes, rashes and allergies appear on the skin due to rubbing it inflexible way. Moreover, never touch unnecessarily your skin with dirty hands; it might carry germs and bacteria to your face.
4.      Change your bed sheets and pillow covers regularly.
Sometimes, a person forgets to change the covers and bedsheets which becomes the reason for their unhealthy skin. When you sleep, your face properly stays on the pillow for at least 7 to 8 hours. This fact can affect your skin if the cover is unclean and can raise any sort of skin infection. So, you should be careful in hygienic matters.
5.      A person can get skincare treatments for maintenance.
Still, if your skin is not getting clear with these minor changes then you might need to consult your dermatologist and get yourself a proper skin treatment. At SKN Clinic, we are offering a huge variety of treatments that are effective and instant results providing options. Such as Hydrafacial Treatment, chemical peels, laser skin resurfacing, Dermabrasion and Microneedling. These will make your skin spotless and smooth.
6.      You can use recommended medicines.
Medications like vitamin supplements, antibiotics and other medicated products are used for your skin clearance and making the skin away from infections and allergies.
A Note From SKN Clinic!
Therefore, if you want to know more about 6 Tips from Dermatologists to Get Clear Skin in Islamabad then you can consult us anytime. We have experts and the best dermatologists who are board-certified and handling any type of skin issue for many years. Also, you will get noticeable results at a reasonable cost. So don't wait and give us a chance to make your skin clear and glowing!