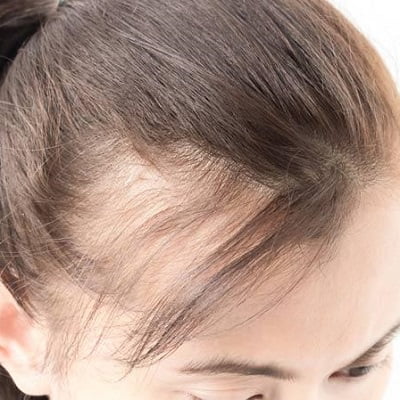 We always heard about men's hair fall is getting common but in past few years, women are also experiencing hair loss problems cause of many valid reasons. It doesn't only affect men but also women with an extreme level of hair fall. Hair is the main asset for girls, they identify the beauty of a woman. Obviously, it can affect badly to the emotion of an experiencing woman and disturb the quality of life.  
 If you are one of them who needs to improve the density and volume of the hair as well as hair loss problems then you should see an expert dermatologist as soon as possible. This blog post will cover the All About Female Pattern Hair Loss. Read more for further information about the related topic.  
What Are The Causes?

 
According to research, most young women experience hair fall problems due to alopecia. It is the same as male pattern baldness that affects women differently and mostly women reported hair loss nowadays. Yes, of course, there are many causes of hair loss, some of them are mentioned below:  
Cause of aging. 

 

Hormonal changes. 

 

Family history. 

 

The reaction of any medication. 

 

Going through a depression. 

 

Due to hairstyles and treatments. 

 

Medical conditions like diabetes. 

 

Unhealthy diet. 

 
Symptoms:

 
Generally, if your hair strand falls around 50 to 100 in a day so it is normal but if you experience extreme hair fall then you should see a doctor before it is too late. The common symptoms are mentioned below:  
The hair will get thin from the top of the scalp. 

 

Empty spots or patchy spots can be seen easily. 

 

Suddenly extreme hair fall. 

 

Whenever you brush you will observe hair fall. 

 
How Surgeons Test & Examine?

 
When you notice you are experiencing extreme hair loss or uncommonly losing strands more than 50 to 100 then you should see a professional dermatologist who can examine you and test your hair condition. There are some types of common test and examining terms which most of the dermatologists perform for reviewing the situation are mentioned below:  
Medical & Family History:

 
The most usual test for checking hair fall condition is to check whether it's in the family or other medical issues. When a person consults a dermatologist, they always start the testing by asking about the genetics issue. The medical history can cause by unbalanced hormones. If you have this issue then it will consider as a family history issue and the practitioner will recommend you a suitable solution for it.   
Pull Test:

 
A very usual and common test for examining the hair fall condition in women is to pull and test the hair loss condition. When you consult your practitioner, he/she will check the hair by pulling lightly that how many strands will fall. After that, the practitioner will recommend you a suitable solution for it.  
Hormonal Changes:

 
Many conditions happen especially in women due to imbalanced hormonal or changing hormonal levels. In this situation, the hair fall might be temporary or permanent due to pregnancy, menopause or sometimes thyroid issues. After testing in this condition, the practitioner will recommend you the treatment option according to your problem.   
Blood Tests:

 
The dermatologist probably starts to test from your blood for checking about the nutrients deficiency. This is the major issue of hair fall in everyone and every age person. When you don't eat good and full of vitamin foods then it will affect your health as well as your hair. So maintain your diet and nutrients by consulting your dermatologist.   
Stress or Depression:

 
Another main reason for hair fall is stress, anxiety, and depression. When a person going through an emotional event or stressful event then it might affect your hair health. You can't realize what is happening to you until grabbing the problem. So, it is better to appoint the best dermatologist who will ask about your mental peace and guide you best. Usually, this type of hair fall is temporary and will be sorted out after following the advice of a dermatologist.  
Photography:

 
By taking photographs of experienced candidates, it will clearly show that how much you lost your hair. Also, it will show how many patchy areas you have. After that, the practitioner will suggest you a suitable solution for your problem.  
What Are The Treatment Options?

 
After knowing all about the causes and reasons of Female Pattern Hair Loss, now it is time to cure them with a suitable treatment option. According to SKN cosmetics, we offer many options after reviewing the situation of hair fall. Some common treatments are mentioned below with little details.  
Minoxidil:

 
It is a treatment option that is performed by prescribing medication like minoxidil. It works for those who have temporary hair fall. Basically, it is an initial treatment option for stopping hair fall. The practitioner will prescribe you according to the situation of hair loss and suitability.  
Laser Light Therapy:

 
It is a treatment that is performed as low-level laser therapy which lights up the photons into scalp tissues. Such photons will be absorbed by the weakest cells to improve hair growth. It will be an effective and painless treatment. The procedure will be recommended according to your issue.  
Hair Transplant Surgery:

 
The most effective and natural result-providing surgery is known as hair transplantation that is performed with two methods like FUE and FUT. Both are effective that deliver long-lasting and natural outcomes. After recovery, you will get your own growing hair and it will enhance the density of hair.    
PRP Therapy:

 
Last but not least, PRP stands for platelet-rich plasma that is used to perform for natural hair growth and keep the blood supply good to the follicles of hair. The process is simple, the blood will be extracted from your arm and put into the centrifuge for the spinning process. After that, the blood elements get separated and the practitioner will take out the plasma from it. Then inject it into the scalp's different areas.   
All summed up!  
Therefore, all the treatments are effective in their own ways. If you are experiencing hair loss due to any cause then feel free to consult SKN cosmetics for a proper checkup, guidance and effective treatments. Looking forward to you!