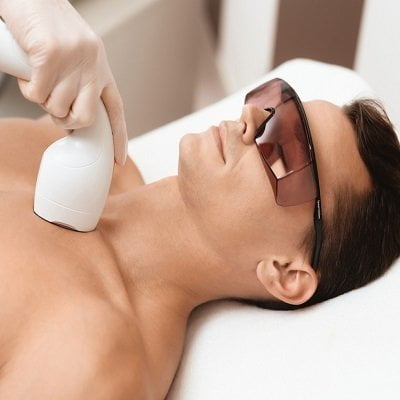 Having hair on the body can make your personality awkward and reprehensible in public. Especially women, who like to be attractive and want clear skin even without a single spot need a permanent solution. That is why advanced cosmetic treatments are introducing new techniques for permanent reducing the growth of hair follicles.
However, this amazing treatment is known as Laser Therapy for the removal of hair. In this blog post, you will learn All about Laser Hair Removal including its procedure, results, pros & cons, cost and many more. So, keep reading for more information!
About Laser Hair Removal:
A medical and cosmetic procedure that is used to perform with a beam of light to target the hair follicle is known as Laser therapy. It is commonly considered for getting rid of tweezing, shaving or waxing the area. The laser will reduce the hair from the targeted areas and make them less appears whenever they grow. The specific targeted areas are:
Full face.
Chin
Chest
Shoulder
Arms
Underarms
Hands
Belly area.
Legs
Back
However, it will take only 15 to 30 minutes to perform and will be performed by a professional practitioner who can skillfully use the laser beam for properly destroying the hair. Also, it is a repeatable technique that can be performed with a gap of 7 to 8 months or whenever your hair grows again. Minimum 5 to 8 sessions required for proper removal.
Is it a Permanent Solution?
According to SKN Cosmetics, the results will be effective and satisfying which makes your skin soft and hairless as the laser will provide immediate results. You should understand that if you have a thin hair texture then you may need only 5 sessions but the otherwise thick texture of hair will require more than 8 sessions. So, the results will depend upon the session requirements.
Moreover, the performance of laser practitioners plays a major role in getting amazing outcomes and taking good care of the body area will make your skin smooth and soft.
Advantages & Disadvantages:
Generally, every treatment has pros and cons. The best thing is to obtain a lot of benefits but every treatment does have its minor side effects. Both are mentioned below:
Advantages: 
It provides effective and satisfying results.
Minimally invasive procedure.
No pain or side effects in it.
Suitable for every man and woman.
Quick procedure performance.
Improves quality of life.
Disadvantages:
Skin Irritation.
Changes in Pigmentation.
Require a lot of care.
Get worst if unprofessional performed it.
Cost of Laser Hair Removal:
The  Permanent Laser Hair Removal Cost in Islamabad ranges between 3,000 PKR to 20,000 PKR. It is a cosmetic procedure that cannot be performed by any insurance company. Also, there are a few factors that can affect the cost of treatment, mentioned below:
Choosing Expert Practitioner.
Location of the clinic.
The number of sessions.
The reputation of the clinic.
Size of the hairy area.
Other additional charges.
Furthermore, if a person wants to know more about cost or its factors then you can contact us or visit our clinic anytime. We are here to give you every bit of important information according to your concerns.  
How To Prepare?
Before the laser procedure, the practitioner will prescribe you a few precautions related to your health. That is how; you will not experience any complications during or after the treatment. Some common precautions are:
The practitioner will check your medical history.
Avoid taking blood thinners.
Do not wax your undergoing body area.
If you have allergies then treat it first.
Don't go out in direct sunlight.
Moisturize your skin.
Keep yourself hydrated.
During The Procedure:
After knowing All about Laser Hair Removal, the practitioner will numb the area and use a handheld device on your skin. After that, the laser beam will move around the skin for destroying the hair follicles. You may feel a little bit irritated but the practitioner will use a cooling gel for relaxing. The total duration of the procedure will be 15 to 30 minutes as it depends on the size of the body area. After that, you can go home safely.
To-Do list After The Laser:
After the procedure, the practitioner will prescribe aftercare instructions for taking good care of your treated area. It may get red but you don't have to worry, it will subside soon. Moreover, follow these aftercare instructions:
Use ice packs for reducing irritation.
Avoid blood thinners.
Do not go out in direct sunlight.
Stop smoking tobacco or drinking alcohol.
Use prescribed sunscreen and moisturizer.
Keep yourself hydrated.
The Bottom Line!
Therefore, the laser is the best and most permanent solution for hair removal that provides long-lasting and satisfying results. It doesn't have complications or major side effects. You will enjoy the quality of life after getting a laser with a lot of benefits. The cost will be reasonable and performed in multiple sessions. Still, if you are willing to know more about this treatment then you can consult SKN cosmetics for talking to our dermatologist. They will guide you with the best!