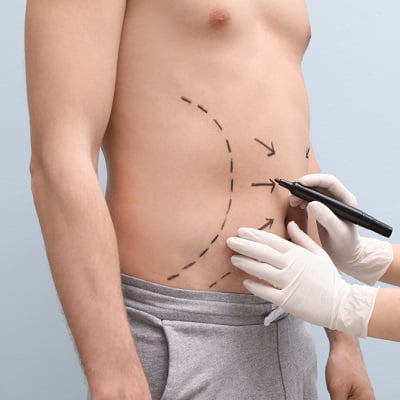 Many people may find it difficult to deal with the issue of extra pockets of fat in certain body parts like the arms, face, or localized sections of the abdomen. Diet and exercise are typically used by both men and women to try to solve this problem, but they don't always succeed. Liposuction is the greatest plastic surgery treatment for removing extra fat from any portion of the body. Is there, however, a suitable or inappropriate age for liposuction surgery? In this blog post, we are going to discuss the Best age for liposuction in Islamabad and many other things. So, take a moment and read the following details.
An Overview of Liposuction surgery:
Liposuction is a surgical procedure that is used to perform for eliminating fat deposits from different body areas. Also, it destroys the fat cells that never come again, and you get long-lasting results.
It is often performed as an outpatient procedure at an accredited medical facility or in the operating room of a plastic surgeon's office. To prepare for the procedure, the plastic surgeon will first mark out the treatment regions. After that, anesthesia will be given to ensure your security and comfort.
A tiny, discrete incision will be made in the designated location, and a cannula—a tiny, hollow tube—will be introduced to remove extra fat. The incisions will be closed, and the treated areas will be wrapped once the procedure has been carried out in accordance with the intended surgical aims. Depending on how much fat needs to be removed, the surgery can last between 2 and 4 hours.
What Is A Good Age For Liposuction?
According to the skn cosmetic clinic, examination before the treatment is very important. Well, traditionally, everyone between the ages of 18 and 70 was considered a good candidate for plastic surgery or for liposuction. It is due to the fact that most cosmetic operations perform at their peak once the body has reached its full adult size. Males typically attain adult size between ages 15 and 18, while girls usually do so between ages 14 and 18.
What Is The Youngest Age For Liposuction?
For cosmetic plastic surgery, you must be at least 18 years old. After then, there is no maximum age limit for plastic surgery as long as you are mentally and physically prepared for the procedure. If a candidate knows about the procedure, recovery period, and everything, then he or she can be a good candidate, even if they are the youngest.
Good Candidates For Lipo Surgery:
Before undergoing lipo surgery, it is necessary to fulfill the candidacy criteria, or you must know about the Best age for liposuction in Islamabad. The basic criteria and basic age limit are mentioned below
You must be 18 age or above.
Both your physical and mental wellness are excellent.
Your current weight is within 30% of what you should be.
Your skin is firm and supple, and your muscles are well-toned.
Without much success, you've tried nonsurgical management techniques, including diet and exercise.
You are expecting this technique to produce the results you desire.
If you are a pregnant or breastfeeding woman, then you are not eligible.
The Bottom Line!
There isn't really a single age that is ideal for plastic surgery. It can vary for each person because everyone ages differently. On the one hand, it might depend on some individual characteristics, such as how quickly your body is aging or how at ease you are with such changes.
Another possibility is that it will simply be motivated by patients' preferences and treatment objectives. You may consider that the ideal age for cosmetic surgery is the age at which you decide to enhance your appearance. You are totally free to do it if your cosmetic surgeon says it is possible.