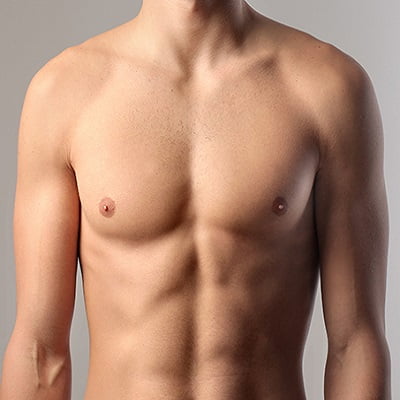 There are various types of fats problems in both men and women. Some fats sometimes look good in better areas, but men who have breast fat make them embarrassed and affect their personality. A male breast that looks like a female breast is a common condition nowadays.
The main task to do for fixing your problem is to choose the surgeon who is best for your treatment. In this blog post, we are going to discuss all about Best Gynecomastia Surgeon in Islamabad Pakistan. So, keep reading as it is essential information about how to choose a surgeon for your treatment.
What Is Gynecomastia?
Generally, it is something referred to as male breast, a prevalent condition that causes men's breast area to swell and become more extensive than a normal appearance. This condition mainly occurs in teenage boys and older men. The first and significant symptom of this problem is to vary from a small number of extra tissues around the breast to more prominent. Usually, it can affect one or both sides of the breast in men.
How Will It Be Treated?
According to experts, the problems of gynecomastia in Islamabad are treated by surgical treatment. This surgery will be performed under general anesthesia, and it can be fixed by several methods and depends on the condition of gynecomastia. Still, most of the experts recommend surgery for a permanent solution. So, there are two types of surgeries that are performed for reducing the fats from male breast, mentioned below:
Liposuction surgery.
Surgical excision method.
Therefore, these two methods are performed according to the candidate's age, severity, and need. The expert plastic surgeon will examine and take an assessment of your body, and after that, they recommend an effective and suitable solution.
What To See For The Best Surgeon?
The professional Cosmertic surgeon does gynecomastia surgery as it is a delicate surgery that an ordinary surgeon cannot perform. So, it is imperative to choose the best surgeon for your treatment.
Now, you may wonder how to find the best surgeon who fulfilled your desire and performed your surgery well. Better to take your time and make a decision for selecting the best surgeon; there are some instructions that are helpful to choose the surgeon according to your choice, mentioned below:
Search for the best surgeons from your city or nearest to you.
Select a few expert and experienced surgeons and read about them on their official websites, or you should meet and talk to them.
Make sure that your surgeon should be board certified and an expert in the field of surgery.
Must check that the plastic surgeon should be from a reputable clinic.
If you feel satisfied, then go and consult your selected surgeon.
You can also talk to previous patients; they will give you helpful reviews about the surgeon.
Last but not least, check out the fee criteria of the surgeon because experts always have higher rates, and nonprofessionals can only offer the cheapest rates.
What to Ask Your Surgeon Before Surgery?
After choosing the best surgeon according to your choice, you need to consult them and ask a few vital surgeon and surgery questions. These questions are mentioned below:
Ask about the experience and expertise of the surgeon.
Is he a board-certified plastic surgeon?
How will the surgery be performed?
Must check the before and after photographs of that plastic surgeon's previous surgeries.
What complications have the surgeon encountered?
What are the risks of the surgery?
Ask about the outcomes, side effects, and recovery process.
What instructions the surgeon prescribed after the surgery?
Therefore, ask these common questions and make a solid decision. After choosing your best surgeon, please schedule an appointment and treatment day with him. It will make your decision easy and surgery successful.
SKN cosmetic's Surgeons:
After knowing all about choosing the surgeon according to your choice, let's talk about SKN cosmetic's expert surgeons as they are the Best Gynecomastia Surgeon in Islamabad. Doctor Naveed is the best plastic surgeon from our clinic who is an expert and has experience in the field of gynecomastia surgeries. Moreover, few points are mentioned below about our plastic surgeons:
They are board-certified and experienced plastic surgeons.
Almost done thousand plus surgeries of reducing male breast fats.
Your surgery will be performed at a reputable clinic where the environment is relaxing and unique.
Without any doubt, our experts will listen to your problem and issue very carefully and suggest a suitable treatment option.
Our surgeon has talented and friendly staff who will guide you with the best after your surgeon's instructions.
The surgeon of our clinic also suggests non-surgical treatments if you have minor issues.
They will examine you properly and treat you according to your desired results, and after the surgery, they will prescribe your aftercare instructions for not experiencing any complications.
Your surgery will be successful, and your experience with us will be satisfactory.
All Summed Up!
However, if you want to get treatment for reducing the breast size, especially men, through experienced and professional surgeons, you can consult SKN cosmetics anytime. We are here to give you the best services and unforgettable experiences. We are looking forward to you!