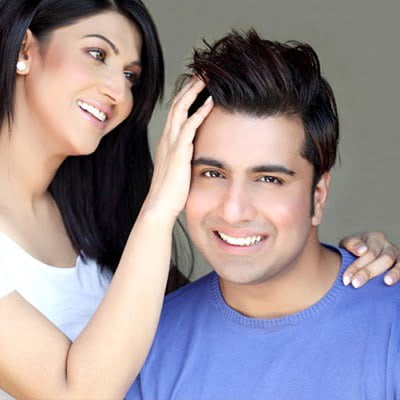 Thicker and fuller hair is very important for elegant aging. Not only it improves the appearance but also protects the scalp from sun damage. There is not even a single person on this planet who does not want to have a fuller head of hair. But typically people don't invest too much time and effort in taking care of their hair, due to which their hair stands get thinner, unhealthy and eventually starts to fall. Excessive hair loss caused by different health conditions is very common nowadays.
It has become one of the most deeply disturbing conditions, affecting the mental health and physical appearance of millions of individuals. It is such an issue that if it gets worse you cannot resolve it yourself. You need to see a dermatologist to stop your hair loss and to stimulate the growth of hair.
Visit the Best Hair Transplant Clinic in Pakistan:
SKN Cosmetics is the leading Hair Transplant Clinic in Pakistan. We offer a wide range of Life modifying procedures at affordable rates. You can also get benefit from our treatments by getting in touch with our experts. I can assure you that after the treatment, you are going to feel your best possible self. Our highly experienced team will provide you with the exact results that you would like to have within a few months. The experts utilize various innovative and advanced techniques for both surgical and non-surgical hair loss procedures intending to provide state-of-art care to the patients. So, if you are looking for the Best Hair Transplant clinic Pakistan, the SKN clinic is a great place.
Surgical and Non-surgical Hair Restoration Methods:
To provide you with permanent outcomes, the surgeon will most probably perform as a hair transplant procedure. He will utilize one of these techniques, FUE, FUT, Robotic hair transplant, or DHI during the operation to deliver natural-looking and amazing results. In just 3 to 4 months, you will have thicker and fuller hair. FUT is the most common technique used for a hair transplant. A strip from the back of the scalp is removed and follicles are extracted from it. After that, grafts are prepared which are then inserted in the balding sections of the scalp to increase the attractiveness of the head. The results are really amazing but you should know that this technique would result in a long linear scar at the site from where the strip was extracted so in case if you don't want to undergo FUT, you have other options too. You can choose a robotic hair transplant, direct hair implantation, or FUE technique to get the type of results you want without long scars.
Other than hair transplants, we also offer several non-surgical hair solutions for both men and women such as PRP, laser therapy, over-the-counter medications, cosmetic cover-ups, or tonics to accommodate the needs. You can go for these options but you should know that the results of non-surgical treatments are temporary.
The best way to pick the most appropriate option is to consult an experienced dermatologist as he specializes in the conditions related to hair.
Wrapping Up!
Hair loss no longer means low self-confidence, shame, or a hurdle to your social and personal life. If you are a hair loss sufferer, don't lose hope because every problem brings a solution, you just need to put some effort to discover it. You will regain your beautiful hair by considering our hair restoration services. Choose any treatment from our lengthy array of effective hair loss treatments in Pakistan to enhance your hair growth.
Why choose us?
We offer highly affordable hair transplants in Pakistan. Our team comprises of experienced surgeons, expert technicians, and competent consultants to provide quality patient care. So, increase the fullness and density of your hair with our hair transplant.
Book a free appointment:
For more information about Best Hair Transplant clinic in Pakistan, book a consultation with one of our best surgeons at SKN Cosmetic Surgery Clinic by filling the consultation form.