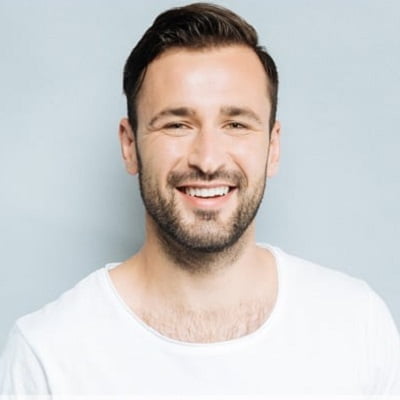 Generally, hairs are an important accessory to every mankind. Due to a lot of population, environmental pollution, genetic problems and health routine, every men and woman experiencing hair loss. No doubt, it is a big loss to mental health. The most medical specialist recommends curing the hair loss problem immediately or else it will be too late.
Hair transplant is a treatment for extracting follicles from the donor site to inserting recipient sites that makes your look enhanced and attractive. You will always prefer the most popular and well-known clinic for your hair matter. This blog post will cover the Best Hair Transplant Clinic near Blue Area Islamabad Pakistan. So, read more for knowing helpful information and details about the centre.
About SKN Cosmetics Clinic:
The well-known and best hair transplant centre in the capital of Pakistan is SKN cosmetic clinic. It is a centre of trust and excellence which is known as the best clinic for hair transplant. Our centre strictly follows neat and clean services and focus on a hygienic environment. The architecture of the clinic is so fine and attractive which shows the beauty of Islamabad in front of it.
Our most experienced and expert surgeons are qualified in high degrees of dermatology. They will understand your problem and recommend you an effective treatment for hair loss. The surgeons are experts in hair transplantation treatments and can perform both methods FUT and FUE of hair procedures successfully as well as we are proficient in every type of hair restoration treatments such as PRP injections therapy and robotic hair restoration.
Our Miraculous Outcomes Delivery:
According to SKN cosmetic centre, we try to deliver successful results to every client. For transplanting procedures, the complete results are always be obtained in 7 to 10 months and for a long time. The outcomes also depend on person to person, some of them obtained their desired results within few months and some of them get them later. You should be in regular and good health-wise. Many people undergo multiple sessions for getting desired results. We also concentrate on the quality which every candidate need and provide the best solutions. We require before and after procedure photographs for showing satisfying results to clients.
The Advantages of Selecting Our Centre:
Choosing us will be a good option for you because we are responsible and answerable to your all queries and our top priority is to make a comfortable, smooth and painless process without any side effect. Our satisfied clients obtained a lot of benefits through our services and treatments we performed. We deliver high success rate results and performed high-quality treatments. A few of the benefits of choosing us are:
We deliver long-lasting and permanent results.
Perform every treatment under full concentration.
Handle complicated cases skillfully.
Neat and clean atmosphere.
Friendly staff and surgeons.
Provide suitable aftercare for optimal results.
We offer the transplant of eyebrows, eyelashes and beard reconstruction as well. We provide a lot of variety of other treatments like skin related treatments. For example, acne and acne scar removal, facial therapies, Botox and fillers etc.
About Our Working:
Generally, our clinic is the Best Hair Transplant Clinic near Blue Area Islamabad Pakistan that adopted the most advanced technology and new techniques like FUT and FUE for hair transplanting. Without examining and understanding the problem, checking the medical history and other issues, we don't perform any treatment which will be harmful to a person.
We always schedule an initial consultation session for a patient where we discussed all the situations and conditions of hair loss and related to the procedure. It requires few tests like a blood test for the medical report. After that, the specialist will recommend suitable treatment and instruct a few precautions before the treatment and schedule a date and time for treatment.
On the day of the process, we provide a relaxed environment to the candidate so they will enjoy the procedure the whole time. The hair transplant is performed under local anaesthesia and that's how the patient will not feel any pain and discomfort during the treatment. Extracting and inserting the hair follicular unit very carefully and under full concentration. During the process, the team with a surgeon will monitor everything. All the devices and equipment will be sterilized for the safety of the client. The candidate can go home right after the treatment for rest.
Our Aftercare Plans And Schedules:
Right after the treatment, your hair transplant practitioner will instruct you on health and treatment-related instructions for obtaining optimal results and taking care of hairs. A Few of the common instructions are mentioned below:
How to sleep after the treatment.
Do not rub, touch or scratch the scalp for few days.
Use cold compressions if you feel irritation or discomfort.
Avoid smoking or drinking alcohol.
Don't consume blood thinners, it may slow down the recovery period.
If you feel any infection, use the prescribed medication.
These instructions are given by your medical specialist according to your health and treatment nature.
Hair Transplant Prices:
The SKN cosmetic centre offers reasonable prices for hair transplant treatments. Hair transplantation is a cosmetic procedure that most insurance companies do not cover. Different hair treatments have different cost rates and several factors can affect your treatment costs like the qualified surgeon's fee, location and reputation of the centre, multiple session's requirements and nature of the transplanting method.
The cost related details are always discussed before the treatment so the patient can have a rough idea about the price and other factors. Further, if someone wants to know more about cost-related queries then feel free to contact us, our guiding team will give you details.