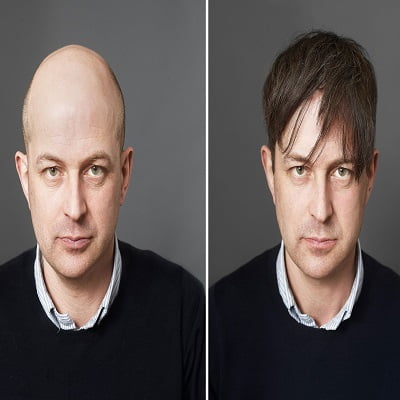 Nowadays, either men or women both want enhanced volume in their hair. There is an increasing percentage of candidates who need improvements in their hair without any surgery or any pain. There is a solution to this issue and that is hair wigs. It is an alter option for making your hair look beautiful and enhanced.
It is important to find a clinic where you can have the best hairpieces at an affordable price and gives proper instructions from your practitioner. The Best Hair Wigs Center in Rawalpindi is the SKN cosmetics clinic. This blog post is defining all about the clinical services and types of wigs they provide you.
Best Center in Rawalpindi, Pakistan:
The Best and trustworthy clinic for buying hair wigs in Islamabad & Rawalpindi is SKN Cosmetic Clinic. This center is a cosmetic clinic where all type of cosmetic surgeries is performed on daily bases. We provide good quality hair wigs where candidates are satisfied with our services. The clinic provides reasonable costs where all the procedures can be performed at affordable price rates.
Our clinic is known as the Best Hair Wigs Solution Provider in Rawalpindi. We always start the procedure step by step and provide every guidance from initial consultation to aftercare of the procedure. We always try to give the best and client satisfaction is our priority.
First, we examine the condition of our candidate and understand the issue of him/her. After that, we asked them about their desire goals and suggest a suitable solution. As we have a variety of solutions to every type of problem from invasive to non-invasive.
Our Specialists:
Our clinic has skilled practitioners and a team of hairstylists. The practitioners of SKN cosmetics will listen to your problem with full concentration and suggest to you the best solution for your hair loss problem. We have certified practitioner who performed all procedures skillfully and effectively and gives successful outcomes.
The Environment Of The Clinic:
According to SKN cosmetics, our environment is peaceful and the atmosphere is relaxing. The helpful staff of the clinic will always available for you. We have expert and experienced practitioners, a guiding team, and friendly staff in the clinic. There is a beautiful view of greenery and mountains right in front of the center and our clients will love to see the view during the treatment
Types of Hair Wigs We Provide:
Generally, hair wigs can achieve better coverage and hair density so that's why most people, men or women choose this option for making their appearance beautiful. Of course, it will looks and act natural. The option of wigs can be modified according to the desire of the client like; the color of the hair, tone and texture, length of the wig, and quality of the hair.
According to SKN cosmetics, hair wigs are not made in one material only they can be in a form of natural hair or fiber-based material. It always depends on the desire of the client. We provide the following types of wigs:
Synthetic hair wigs
Lace wigs
These hairpieces are always dependent on the choice of candidate and when a practitioner suggests, he will always instruct you all about the chosen option.
Our Results:
SKN cosmetics is the Best Hair Wigs Center in Rawalpindi, we provide miraculous and effective outcomes to clients with placing hair wigs. It will appear natural and nobody can judge whether it's a wig or real human hair by the expertise of the practitioner. It will help a person to boost the lost confidence with a highly dense hair look. You don't have to wait for obtaining the result as it will give the desired look immediately.
Schedule an Appointment With Us!
So, if you want to have an effective hair wig for making yourself beautiful with natural hair texture then feel free to consult the SKN cosmetics clinic. We are here to provide you with the best option which will be suitable for you and according to your desire