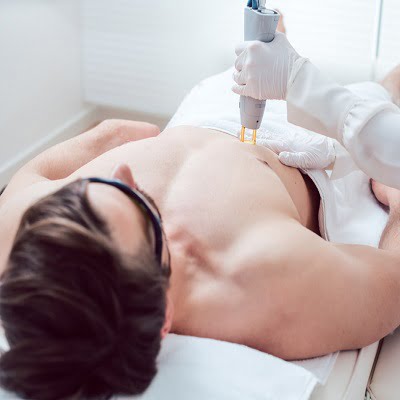 To have unwanted hair on the body can affect the appearance of your personality. Commonly, the laser is the best solution for removing hair permanently from any part of the body. People usually choose this treatment due to two major reasons; to skip the pain and for a reasonable cost. However, SKN Clinic is offering the hair removing treatments in affordable ranges. Continue reading to know about Best Laser Hair Removal Islamabad Cost including its factors as well.
What is Laser Therapy?
A laser is a procedure that is used performed with a light beam that moves around the body area on the upper layer of skin. It is recommended for the removal of hair, reducing acne scars or other marks and for skin resurfacing. Your dermatologist will suggest you this treatment after examining your condition and let you know how many sessions you may require for desirable results.
How does it remove hair?
According to SKN Cosmetics, laser hair removal is one of the effective and safest solutions that will eliminate hair follicles from the root under anesthesia or numbing gel. The hair follicle will be destroyed and provide you with smooth skin texture for a long time. The total duration of the procedure will be 30 to 40 minutes as it depends on the size of the body area. However, it may require multiple sessions for providing you with desirable results. This solution is suitable for everyone but the outcome will vary on skin type.
Top benefits:
Generally, there are several benefits of choosing laser therapy for removing unwanted hair from any part of the body. Somehow, the common benefits are mentioned below:
It is a painless procedure.
Make your skin smooth and soft.
No scar will appear after the laser.
Hair growth will become slower.
It will prevent growth next time.
Long-lasting and effective results.
Cost-effective treatment.
Improves the quality of life.
Laser Hair Removing Treatment Cost:
In general, the average Best Laser Hair Removal Islamabad Cost ranges between 3,000 PKR To 20,000 PKR per session. The cost can vary from person to person because everyone doesn't have the same issue and hair texture. However, you need to consult with your laser expert practitioner and they will let you know how much it will cost you.
Other Factors:
Similarly, if you want to get the treatment according to your expectations then it will go up. There are several factors that can affect the cost of the treatment, mentioned below:
Selecting the expert practitioner can impact your cost.
Location and reputation matter a lot, if you choose a reputable clinic and you have to travel from one place to another will affect your cost by travelling expenses.
A number of sessions will charge you differently, the more session you need they will charge you accordingly.
Other additional charges like check-up sessions, anesthesia fees (if required) and moisturizing products can affect your cost.
In addition, if you are willing to know more about cost and its factor-related information then you can call us any time of visiting our clinic. We will provide you with every bit of information.
A Note From SKN Clinic!
Therefore, laser treatments for hair removal permanently can give you a quality of life and smooth skin texture at a reasonable cost range. The results will be long-lasting and there are a lot of benefits of choosing this aesthesia and safest treatment. So, book your appointment with us and make your memorable experience with us.