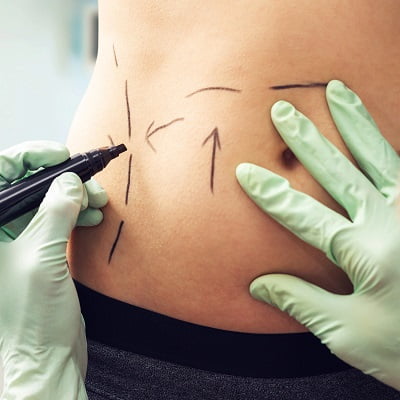 People who have stubborn fats on several body parts really need to get rid of them. Many of them try diet plans and exercises, but they failed to obtain the shape they want. Luckily, there are various treatment types that are performed for reducing fats and give immediate results. Liposuction in Islamabad is one of the best treatments for reducing fats from different parts of the body.
However, the most important and demanding task is finding the best surgeons for your treatment and choosing one good. Similarly, you need that one who fixes your issue and provides satisfying results. In this blog, you will learn all about how to choose the best surgeons and Best Liposuction Doctor in Islamabad Pakistan. So, keep reading!
SKN Cosmetic's Lipo Doctor:
At SKN Cosmetics, our expert and experienced Plastic Surgeon, Doctor Naveed, perform liposuction surgery. He is a highly experienced surgeon who is well known and board-certified doctor in Islamabad. His assessment and examination of the patient are perfect, and he recommends suitable treatment options to his patients.
All our surgeons only focus on patient's requirements and make them satisfy. Other than that, you can consult for anything to them regarding your health issues and other concerns. Our doctors have almost done thousand plus surgeries of liposuction. People who don't want to undergo a surgical method recommend non-surgical treatments to them to solve the issue.
Although, our surgeons are experienced who perform every treatment exceptionally well and successfully. They will start taking care of their patient from consultation to aftercare sessions. Our talented staff will be with the surgeon to make your surgery relax and unique.
What To See While Choosing the Best Doctor?
Only expert and experienced plastic surgeons can perform this surgery because it is a delicate surgery that requires experience and skills to perform. So, it is imperative to choose the best doctor for the treatment.
Now, you might be thinking about how to find an experienced and best surgeon who will fulfill the desire of the candidate and performed their surgery well. So, it is better to take your time and make this decision accurately for selecting the doctor. There are some essential tips that are helpful for the candidate who needs to find and choose the surgeon according to the choice; these are mentioned below:
The first step is to search online for the best doctors in your region or which are nearest to you.
Choose few expert doctors and read about them on their official websites or make a telephonic meeting and talk to them.
Ensure that the doctor should be board-certified and experienced in the related field of surgery.
Make sure that the doctor should be from a reputable and well-known clinic.
If you feel satisfaction from any of them, then choose him and consult that selected doctor.
If there are previous patient's reviews are uploaded on the website then must read them, they will be helpful to talk the third opinion.
Lastly, check out the fee structure of the surgeon because the experienced and professional doctors have higher rates than usual. Never go for an unprofessional one!
Questions You Need To Ask Your Lipo Surgeon:
After choosing your Best Liposuction Doctor in Islamabad Pakistan, you must need to consult them and ask few main questions related to him and the operation. These few questions are mentioned below:
It is necessary to ask your doctor about your experience and expertise.
Is your selected surgeon board certified?
Ask about how the surgery will perform and where it will perform.
You can ask the doctor about before and after photographs from previous surgeries.
Must ask about what complications and risks you may experience after the procedure.
You may require to ask about the results, side effects, and healing process.
Lastly, must ask about the aftercare instructions and diet plan after the surgery.
However, you can ask these common questions to that doctor, so that is how you can make a big decision easily. After choosing the surgeon, you may need to schedule an appointment and the day of surgery. It will make your decision easy and surgery successful.
How Will They Perform Your Treatment?
According to SKN cosmetics, liposuction can be performed either in surgical method or non-surgically. A suitable option will be recommended after examining your condition. The surgical procedure will be done under general anesthesia, and non-surgical will be performed under local anesthesia. After that, the surgeon will make an incision on the treated body part, and a cannula will be inserted. After melting fats, the fats liquid will be sucked out.
Therefore, the procedure will take time according to the treating body part. After few weeks to a month, you will notice changing body shape, and it will provide you excellent and effective results. It is imperative to follow the aftercare instructions which your expert surgeon prescribes.
All Summed Up!
Therefore, if you want to get treatment for reducing the fats from several body parts through experienced and professional surgeons, you can consult SKN cosmetics anytime. We are here to give you the best services and unforgettable experiences. We are looking forward to you!