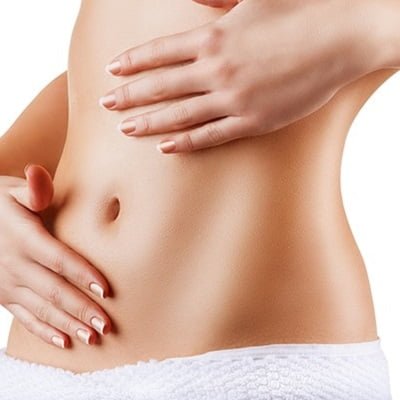 Liposuction is done in order to remove surplus fat from the following areas of your body:
Belly
Thighs
Hips
Buttocks
Back
Upper Arms
Face to improve its shape
Liposuction in Islamabad can also be done with other cosmetic surgeries, such as facelifts, breast reductions, and tummy tucks.
Uses:
Liposuction surgery is done to improve the overall looks, rather than providing any physical health benefits. Most people can also achieve the same or even better results by adopting a healthy lifestyle, which includes a balanced diet, regular exercise, and a healthy sleep schedule.
Liposuction is commonly recommended for those who are not been able to achieve the desired results with the help of diet and exercise.
What Should Be Kept in Mind Before the Procedure?
Before opting for liposuction it is of great importance that you should consult with a skilled and experienced surgeon. Discuss your desired outcomes that you want to accomplish from this procedure and also discuss risks and benefits associated with the surgery.
During your initial discussion, The Best Liposuction Surgeon in Islamabad, Rawalpindi & Pakistan will guide you on how to prepare yourself for the procedure. Your surgeon will inquire about your medical history, current medications you are taking, and other medical conditions such as any allergies you might have.
Requirements of Ideal Candidates:
Before choosing the liposuction surgery, make sure that you are an ideal candidate for the treatment. You will be a suitable candidate if:
You are in a good overall health
You have to quit smoking and drinking
Your age must be above 18
Results and Benefits:
After the treatment,
the cured area will look less bulky
Within several months you will get the desired figure which will be exclusive of fat bulges from your body
It provides long-lasting results
It is an advanced technique that has very little recovery period, providing accurately contoured body posture.
Preparing for Liposuction:
Liposuction surgery can be done in a hospital, at your doctor's office, or at an outpatient surgical facility. In order to achieve the desired results, make sure that the facility from where you are having liposuction surgery is meeting the professional and safety requirements.
Before the start of the surgery, The Best Liposuction Surgeon in Islamabad, Rawalpindi & Pakistan will carefully mark the areas on your body that are to be treated. He will also take before and after pictures in order to make comparisons and also to conclude that the desired outcomes are accomplished.
The liposuction procedure will be carried out under general anesthesia, which means that you will be unconscious during the procedure.
How Long Is Recovery?
You might not require staying in the hospital. You might have slight staining and swelling that will stay for a few weeks after the procedure. Your doctor will advise you to wear fitted clothing for at least 1 to 2 months after surgery to control swelling.
You will also be prescribed some antibiotics in order to avoid any infection. Usually, people can resume their office within a few days and carry out their daily routine activities within 2 weeks.
Are the Results Permanent?
The fat cells are removed permanently during liposuction. But you can regain the weight. To maintain the fallouts of the surgery, you must follow a diet that includes lots of lean protein, fruits and vegetables, whole grains, and low-fat dairy products. You should exercise regularly after the procedure.
Best Liposuction Surgeon in Islamabad:
Liposuction at Cosmetic Surgery Islamabad is one of the best places located in Islamabad. Dr. Naveed Azhar is one of the Best Liposuction Surgeon in Islamabad, Rawalpindi & Pakistan. Dr. Naveed Azhar is highly skilled, qualified, experienced, and has been serving in this field for over a decade. He has many satisfied patients from Pakistan and all over the world. If you are looking for the best liposuction in Islamabad, Pakistan, then book your appointment and talk directly to Dr. Naveed Azhar.