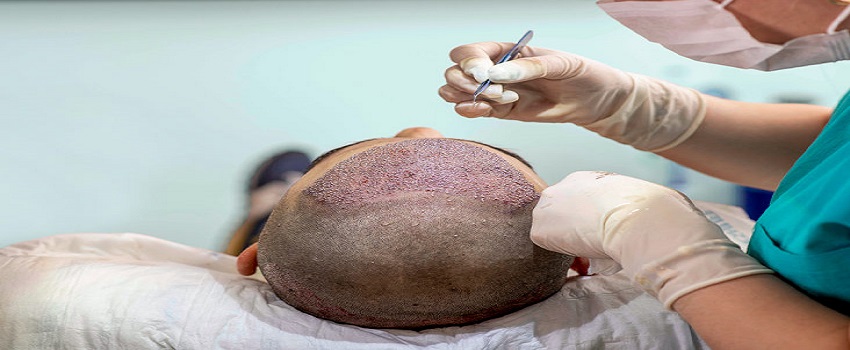 In the world of cosmetics, hair transplanting treatments are getting popular day by day. Everyone is getting so comfortable undergoing these type of surgeries due to their benefits. Whereas, few wrong people are making the black market by using fake words about hair transplant. When they observe that the transplanting industry is getting high and profitable business so, they try to establish the hair transplanting black market and illegal clinics. Such people don't care about other's health and safety but they only have greediness to make money. Sad to say that most people fall prey to them easily.
We are writing this blog post for Beware of Black-Market Hair Transplant & Illicit Clinics. Because it is very important to upraise acknowledgement about such people who are affecting and playing with people's life.
How Detect Such Frauds?
As mentioned above, many people around the world always try to make their business profitable through illegal works. Detecting such fraudulent workers is easy. All the candidates should need to research the factors related to hair treatments.
As our top priority is to make our clients well informed and protective. There are few factors that a person should know to detect such wrong people before considering Hair Loss Treatments.
They Offer Cheap Cost:
Mostly, the main factor about their fraud is that they offer cheap rates treatments, they offer cheap deals and services etc. you can search about it that hair transplant is quite expensive surgery which is performed under fully concentration and focus. No genuine one will offer this skilful surgery at less prices.
Extracting Grafts Limits:
The second factor where you can easily detect about the real or fake centre is that they will declare to pull out more than 8000 grafts in just a session. Moreover, such extracting grafts are very delicate work that can be performed slowly and carefully.
The Practitioner is Unqualified and Inexperienced:
The most important factor in this blog to know is fake surgeons or unqualified practitioners. It is the biggest fraud where they can easily pull and convince the clients that an experienced dermatologist will perform your surgery. An undergoing candidate can't even judge who is real or fake and they don't even see a dermatologist in a consultation session.
No Moral Values:
Last but not the least, they don't give a damn about molarity but they only know about their profit and money. They offer 4 to 8 hair surgeries per day and they don't care about their commitments for candidate's health and protection. They only want to trick more client as much as they can for treatments from inexperienced surgeons for the sake of just a few rupees.
What to Check For Considering Treatment?
According to SKN cosmetics, we suggest to all patients that you can ask anything related to your treatment and services. There are few questions that a candidate should ask before the procedure. These helpful queries will be useful for you to consider about who the real is and who is dishonest and that will acknowledge you to Beware of Black-Market Hair Transplant & Illicit Clinics. Some of them are mentioned below:
About a Dermatologist:
The most important question you will ask is about the dermatologist. It is necessary to know about the qualification and experience of the practitioner who is going to perform this delicate surgery.
How to Perform the Surgery?
Another necessary factor to ask in the initial session is how the surgery will be performed like how many grafts will be extracted and when they will be inserted and who is going to help with the medical specialist. Do ask about the supporting team as well as who is present while the procedure is performing.
What is the Proper Plan for a Procedure?
Generally, educated and experienced surgeons plan your transplanting surgery from the first session to an aftercare plan. After the treatment, the genuine one will prescribe you aftercare instructions according to your treatment type and health-wise. With their experience, they know better how to handle any complication if it happens.
The Cost and Other Factors:
The cost and other factors details are always discussed before the treatment. The experienced dermatologist will discuss all the cost factors and they will not require extra money from your pocket. Also, they will discuss few factors that can affect the cost like surgeon fee, location and reputation of the clinic and session requirements.
Note to Remember: These all are the most important information about black market workers who are growing rapidly and people are getting scam by them. So, it is better to research these factors and after that decide on the best clinic and medical specialists.
According to SKN cosmetics, we have experienced medical specialist who is performing hair surgeries for the past few years, they deliver successful and long-lasting results to their clients.