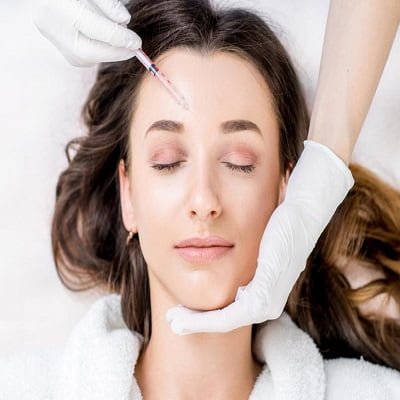 Every person is sensitive when it comes to hair concerns. You have heard about botox injections used for removing wrinkle lines and add glow to your face, just like that, our hair becomes dehydrated and dry due to pollution and other situation our hair got frizzy and damaged. Botox hair treatment deals to enhance volume, deals with split ends and make them smooth and shine to hair etc.
if any person wants to repair the damaged and broken hair with an effective dose and miraculous outcomes Botox Treatment for Hair in Islamabad Pakistan the best option for you. Some people consider it as an injectable procedure but it is not like that.
What is Hair Botox?
The new advanced method called botox hair treatment is performed by applying ingredients which includes: caviar oil, Bont-L peptide, collagen vitamin B-5 and E vitamins. Its working is to do nourishing, moisturizing and repairing of client's hair. It is a new trend for obtaining perfect hair and it is a cosmetic treatment. Furthermore, a deep conditioning procedure which use on the strands of hair to make them appear more full. It Enhances and strengthens the appearance of hair.
However, this treatment is just a conditioning process and doesn't use any chemical to work. Besides this treatment involves two types: A topical application to fix damaged hair & injecting botox to the client's scalp. If you don't take care of your hair there is a high chance of you losing hair and thus falling to only one solution that is hair transplant.
 The Benefits:
There are many benefits of this advanced treatment due to its effective results. It provides intensive hydration to hair and guaranteed for restoring gloss, repair strands and give back the lost moisture. Some of the benefits are as follow:
Deals the split ends.
It enhances the volume of hair.
Mostly effective for damaged and broken hair.
Frizzy hair can be solved.
Make the appearance of hair smoother.
Obtained healthy hair.
It will make roots stronger.
The Candidates:
The candidates who want to obtain the desired results and want to get rid of unattractive look can undergo this treatment. It can work on all hair types and you don't have to worry about it. This treatment applies to all kinds of textures like thick, thin, straight, curly and other dyed hair.
The Outcomes:
According to SKN clinic, the results will be excellent and loveable. The outcomes of the treatment vary from person to person and last for 3 to 4 months. Although the exact period of outcomes will be shown if you took good care of them. It is advised that use a low sulfate shampoo for preserving the results for a long time.
Procedure:
The effective procedure of Botox Hair Treatment in Islamabad is performed thoroughly. These simple and easy steps are as following:
Firstly the specialist will wash your hair without using any conditioner.
After this, the prepared botox moisturizer will be applied on the hair and massaged gently and slowly and leave it for 45 minutes.
Then your hair will be washed once again and the dead particles remove away which was produced due to heat or chemicals.
 The treatment shows immediate outcomes once the hair strands got dry. If a candidate wants the moisturizer to be absorbed deeply then it will be suggested to wash hair 2 to 3 days after the procedure.
 Cost:
The Hair Botox Treatment Price in Islamabad Pakistan depends on some factors which are as following:
The specialist fee.
His/her experience of work.
Location or area of the clinic.
Sessions requirements.
If you need more details about cost then contact us for further details. We will discuss in details about what type of hair or length you have.
Consultation:
If anyone desire to undergo for hair therapy according to their problem, feel free to consult us for Botox Treatment for Hair in Islamabad Pakistan. We will give you impressive results with our professional work.