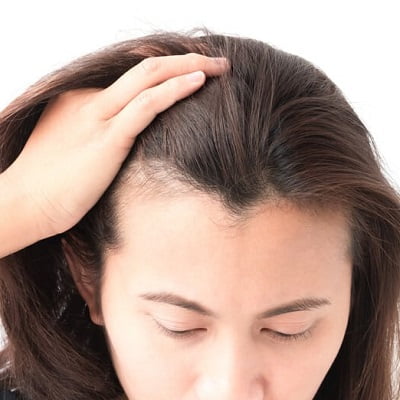 Can females get hair transplant?
Stable sites are those whose follicles are healthy and resistant to dihydrotestosterone hormone. Unfortunately, women are not good candidates for transplant surgery because mostly, women suffer from diffuse hair loss due to which they lack stable donor sites for transplant surgery. So, when you extract follicles from these unstable sites and transplant them on the balding areas they fall out after some days and will not grow again.
Hair loss in women
Women feel more humiliated about losing hair than men. Hairloss can be caused by a number of factors including diet, stress, age, hormonal changes, genetics, etc. Researchers have estimated that only 5% of women with hair loss will get benefit from hair transplant surgery. If you are suffering from traction alopecia, pattern baldness or you are concerned about restoring hair around incisions sites of previous cosmetic surgery then you can undergo a hair transplant.
Women with eyebrow and eyelash loss qualify for this treatment
Eyelash and eyebrow loss is a condition caused due to blepharitis, or inflammation of the eyelids. You can regain a fuller and denser eyebrow and eyelash by undergoing a micro-surgical hair transplant. The treatment is safe and delivers wonderful results. Usually, one session is enough to give the desired results. Donor hairs for this type of transplant are extracted from the scalp or your leg. Incisions are created and extracted hairs are placed into them micro-surgically. Because your own hairs are used therefore the results produced by female hair transplant are real and natural-looking.
Recovery of female hair transplant
You will experience minor itching, swelling, and pain for some days but fortunately, they all are short-term and minor. Avoid scratching the treated site for 48 hours post-procedure and do not take aspirin, ibuprofen, and blood-thinning medications two weeks prior to the surgery.
How much does it cost?
The cost of female hair transplant surgery in Islamabad is not fixed. It depends upon the location of the clinic, the number of grafts extracted, type of hair transplant and skills of the surgeon. The price is a little higher but the results worth it.
Is it suitable for women with pattern baldness?
Hair transplant surgery does not always produce excellent results especially when you are suffering from female pattern baldness because, in that condition, the donor areas of the scalp are also thinning just like other areas of the scalp. It is better to choose alternative hair restoration procedure if you are suffering from pattern baldness
What are non-surgical hair transplant alternatives?
There are many women out there who are not ready to undergo FUE or FUT because both of them are surgical and invasive procedures. Hair growth can be restored non-surgically. Common non-surgical hair transplant alternatives available for women include
Medications
PRP/ACell
Propecia
Robotic hair transplant
Laser therapy
Choose any one of these treatments depending upon the type of results you want to get. Consult our representations they will help you decide the right treatment option for you. We ensure you will be happy with the results of these treatments.
Free consultation
Fill the consultation form and get a free consultation on Female Hair transplant in Islamabad & Rawalpindi from our experienced surgeon. They have all the skills and qualities that you look into a good surgeon. The treatment has made it possible to revive natural hair growth in just a few months.