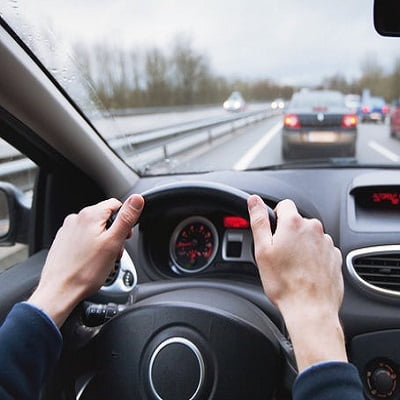 There are many people who are experiencing hair loss due to several reasons like imbalanced hormones, daily lifestyle routine, unhealthy diet or family history. So, our clinic recommends hair transplantation treatments for restoring hair and stopping hair fall.
When we offer hair transplantation treatments, we discuss all the procedural steps and aftercare instructions. In the consultation session, our experts reported a most asking question from patients. It is like Can You Drive Home after a Hair Transplant Procedure? Well in this blog post, we will discuss all the information related to hair transplantation and aftercare instructions for educating the undergoing patients. Read more for further details.
How Hair Transplant Performed?
According to SKN cosmetics, the hair transplantation is performed under local anaesthesia and with two advanced techniques which are FUE – the extraction grafts method and the other one is FUT – strip method. FUE is more advanced than FUT and most people preferred it.
It is performed in the clinic and only board-certified and experienced surgeons can handle such delicate surgeries. The procedure will start as the surgeon will inject the local anaesthesia to the donor side and extract the healthy hair graft and again local anaesthesia will inject it at the recipient area and then transplant the hair grafts there. This procedure will take approximately 6 to 8 hours and sometimes it depends on how many grafts need to implant. It will deliver effective and long-lasting results to the undergoing patient with a natural appearance.
Driving After Hair Transplant:
Before the treatment, the hair transplanting specialist always require a consultation session with their patients. In this session, the specialist will examine your hair loss condition and recommend you a suitable solution for transplantation. There are many candidates who live alone or come individually for treatment and probably they asked about can they drive home after the procedure. Our experts always listen to the issues very carefully and educate you better from their experience.
If you ask about driving home after transplantation, the technical answer is yes, of course, you can drive home after the treatment. But, it is not recommended for everyone. There are some points mentioned below that will clearly show who can drive home and who can't self-drive after transplantation.
You can drive home if you choose local anaesthesia for hair transplantation because it only numb the treated area and after a certain period its effects will disappear. In general anaesthesia, it is impossible to even walk out because you are completely in sleep and unconscious.
If your house is near and you can easily reach it within an hour so yes you can drive yourself and go home safely. But if you have to travel from one city to another city then it will be impossible for you to drive because the pain will irritate you and after 6 to 8 hours of surgery, a patient gets tired and needs proper rest after the transplantation. So, do not drive if you are travelling from one city to another or for long-distance.
Some people don't want to show up about their transplantation so they need to go alone. But if you feel relax and comfortable then you should bring someone who will drive for you.
Therefore, if you consider hair transplanting treatment you need to accept all these terms which will your surgeon prescribed according to your treatment and health. Moreover, it is necessary to ask anything friendly related to your treatment. You have to know everything about the procedure and its aftercare or if you want to know more about Can You Drive Home after a Hair Transplant Procedure? Then you should visit at least our clinical hair specialists.
Other Post-Care Instructions:
According to SKN cosmetics, it is our top priority to prescribed aftercare instructions to our patients for making their treatment successful and effective. After the procedure, your practitioner will advise you of some post-care instructions for the healing process according to your health. Some common instructions are mentioned below:
Do not consume blood thinners or any other medications which will not good for your healing process.
Avoid direct sunlight, it will affect your treated area and make it worst.
Keep yourself hydrated and eat healthy food items for fitness.
Do not sleep on the treated side because it will get worst and will bleed which can't be handled. So, sleep straight or suggested a sleeping position.
Try to not perform some physical activities which may cause sweating and annoy your treated area. Avoid touching rubbing or scratching the treated area.
If you feel any type of pain or swelling, use painkillers and prescribed medication for relieving pain. For swelling, use cold compression for comfort.
Use recommended anti-biotic for the prevention of any type of scalp infections. If you feel any severe infection then immediately consult your specialist.
Do not smoke or drink alcohol after the treatment.
All summed Up!
Therefore, it is important for you to know each and everything related to hair transplanting treatment from before the procedure to after the procedure. It includes all the procedural steps and aftercare instructions that are most important to follow before and after the treatment. Moreover, if you want to consult our medical specialist for hair transplantation and its related issues then feel free to consult SKN cosmetics anytime. We are here to provide you with the best and helpful information.