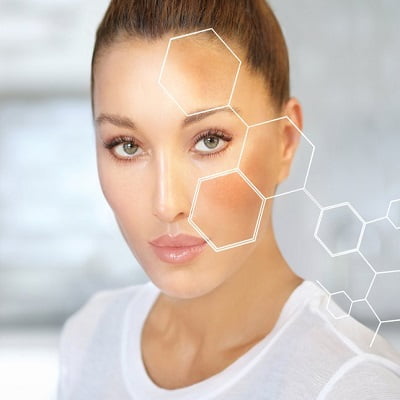 Your skin is the most sensitive organ that can be affected by anything. People around the world suffer different skin problems and one of them is hyperpigmentation. If you are the one who got such a skin condition that is also affecting your appearance then you should consult the SKN clinic's best dermatologist who will recommend you a suitable solution.
However, we are going to discuss about Chemical Peel for Hyperpigmentation that includes its causes, best treatment option, results and to know whether it is an effective solution for such skins or not. So, keep reading for helpful information!
What Is Hyperpigmentation?
It is a harmless condition of the skin that appears in small to big patches and covers large body areas. If you don't treat it on time, it will affect the whole body. Sometimes, it is a sign of any medical condition that indicates you are not well.
There are a few types of hyperpigmentation that appear in several types of skins, the common terms are melisma, sunspots or due to acne. The patches of this condition can vary in size and can appear anywhere. So, it would be best If you talk to your dermatologist or skin specialist who examines properly and recommend you effective treatment.
What Are The Causes?
According to expert dermatologists, the cause of hyperpigmentation depends on person to person because everyone doesn't have the same issue. So, the major causes are mentioned below:
Excessive productions of melanin.
The reaction of medications.
Due to chemotherapy.
During pregnancy.
Imbalance hormones.
Sun exposure.
During or after acne.
Medical issues.
Chemical Peel For Hyper-Pigmentation:
One of the effective skincare treatments that are applied on the skin for removing the upper layers is known as a chemical peel. It is used to perform for fixing different skin conditions and scars but for hyperpigmentation, it is effective and safest. You will get back your skin glow and smoothness back.
The practitioner will apply the solution to the affected skin and after 30 minutes it will be washed away. You may feel a little stinging but it will subside soon. It can be done in multiple sessions so that is how you will get clear and spotless skin.
There are three types of methods that are performed in chemical peel treatment, light method, medium method and super method. It depends on the severity of the skin condition and is recommended according to the expectations and situation of the client's skin.
Final Results:
After getting this treatment, it will give you immediate, effective and noticeable results on your skin. The tone and texture of the skin will be improved, clear, spotless and smooth. Also, the wrinkles, fine lines or dark patches will be removed – all in one treatment. It is necessary to understand that the results will not be for a long time so you should follow the aftercare instructions or you can get multiple sessions with the gap of several months.
Why People Choose This Treatment?
There are several benefits if you are considering Chemical Peel for Hyperpigmentation. Many people choose this amazing treatment because it is an effective, non-invasive and suitable option for all skin types. Moreover, the several benefits of choosing this treatment are mentioned below:
It improves the tone and texture of the skin.
Remove the hyperpigmentation.
Results will be immediate and noticeable.
Lifts your skin and soothes the scars.
Cost-effective treatment option.
Reduce aging signs and wrinkles.
Enhance the beauty of your face.
Suitable for every skin type.
Enhance your self-confidence.
All Summed Up!
Therefore, if you are suffering from such skin conditions that are also affecting your confidence and lifestyle then you should consider a chemical peel. It is effective for hyperpigmentation because it will remove the upper layer of your skin and allow new skin to appear with glow and smoothness. So, don't wait and book your appointment with us. We are here to give you real outcomes and a memorable experience!