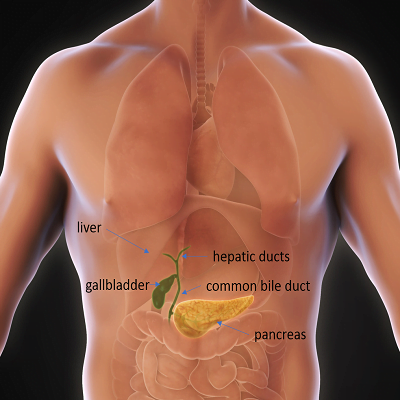 A small part of the body that is tucked up under the human body's liver is known as the Gallbladder or gallstones, which are small stones made by cholesterol, the pigment of bile, and salts of calcium. These elements form in a human's gall bladder. Many people didn't get the medical treatment until it shows any cause symptoms. Around 15 to 20 percent of people who are 40 to 50 age can be affected by this problem.
Luckily, a treatment is performed for removing it, known as Gallbladder Stones Surgery in Islamabad, Rawalpindi & Pakistan. Surgical and sound wave's methods can achieve it. So, this page will cover all information about its procedure, results, symptoms, and many more. Keep reading!
Different Types:
According to studies, several types of gall stones can occur, mentioned below:
Mixed-Stones (it is a Common type, made up of cholesterol and salts and can occur in batches form).
Cholesterol Stones (Made up of cholesterol mainly, it can grow in a large size that can block the bile).
Pigment-Stones (The colour of bile is greenish-brown due to specific pigments, they are usually made in small size but only in few forms).
Symptoms:
Usually, this problem doesn't show any specific symptoms because 70% of patients have no prominent symptoms. We highly advise that you immediately consult your specialist if a person feels any one of the symptoms. Few common signs are mentioned below:
A person may feel severe pain in the abdomen and backside.
After eating food or anything, the patient will feel increasing abdomen pain.
Yellow skin.
The patient may get fever and paid cause of infection.
Nausea and vomiting can occur.
The Main Causes:
The experts say this problem is common in female candidates as compared to male candidates. It is usually caused of overweight and with a family history of gallstones.
Few people may experience this issue due to their liver produce too much cholesterol. It can result in the formation of crystals in bile that can grow into stones after some time.
How to Diagnose?
According to SKN experts, few test requirements can diagnose gallstones; these are mentioned below:
Physical Examination.
X-rays.
Ultrasound
Endoscope Test.
HIDA scan.
Treatment Options for Removal of Gall Stones:
The procedures of Gallbladder Stones Surgery in Islamabad, Rawalpindi & Pakistan will be performed according to the candidate's situation. Various treatment options are usually recommended for the removal of gallbladder or gallstones. These are mentioned below:
Dietary Modifications.
Lithotripsy
Surgical Treatment
Medications
Most surgeons recommend surgical treatment because it requires removing the entire gallbladder or just a stone. The surgery may perform with two methods that are:
Laparoscopic Cholecystectomy as keyhole surgery– will be performed by the expert surgeon. They will make several small incisions on the skin, allowing the accessing range of instruments. The gallbladder or gallstone will be removed through one of the cuts.
Open surgery as laparotomy:A surgical procedure will be performed as the surgeon will reach the gall bladder/stone through a wide abdominal incision. Open surgery is always needed when a person has scars from previous surgery or bleeding disorder issues.
Therefore, the surgery may take time according to which method is performing and the size of the gallbladder. However, it depends on person to person.
The Recovery Period:
The experts always advise that everyone is different; there is no accurate period for recovery. Few surgeons say that full recovery may take 3 to 4 weeks after the treatment. After this period, the patient will continue the everyday activities and routine work without any restrictions.
All you need is to see your specialist after every 6 to 7 days for making sure that everything is going great and a candidate needs to follow the aftercare instructions. That is how a patient will never have to experience any type of complications.
Post-Care Instructions:
Generally, it is imperative to follow the aftercare instructions which will be prescribed by your surgeon. These care tips will help you to make your recovering process faster and accurate. Some standard instructions are mentioned below:
Candidates need to get proper rest for at least 3 to 5 days.
After that, a patient should walk around frequently because it has a lot of health benefits.
Do not perform any strenuous activities as it may slow down the recovery process.
Better to wear loose clothes for feeling more comfortable.
Drink a lot of water and keep yourself hydrated.
If you feel any pain, then use the surgeon's recommended medications.
Use pain-relieving medicines and antibiotics.
The Cost:
The cost of Gallbladder Stones Surgery in Islamabad, Rawalpindi & Pakistan depends on person to person, and there are few cost factors that can affect the actual price of the treatment. After discussing these factors, you will get an exact price range of the treatment. These are mentioned below:
The expert surgeon's fee.
Location and clinic of the clinic.
Treatment method.
Other procedural charges.
Furthermore, if someone wants to know more about cost-related information, then contact us anytime. Our team will provide details on every query.
Schedule An Appointment With Us!
Therefore, if you are experiencing such issues and want to remove them on time, then feel free to consult SKN cosmetics for an effective treatment. Our experts will provide satisfying results with outstanding services. Don't wait and get your appointment!