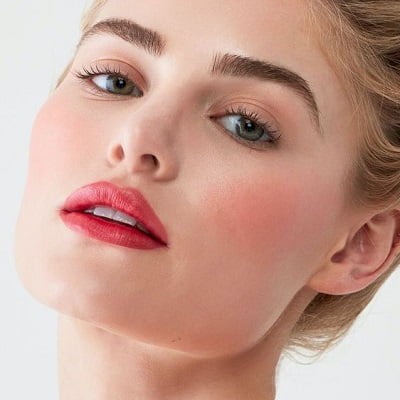 Skin whitening is also known as skin lightening. The purpose of this treatment is to give you fair skin tone. Fair skin is considered the symbol of beauty in Asian countries like Pakistan. So many women opt for this treatment to feel more confident about themselves. Different treatments are carried out at SKN to get glowing and gorgeous skin. If you are interested in knowing the cost of skin whitening in Islamabad, read the following blog.
Benefits Of Skin Whitening Treatment:
There are many benefits linked with this treatment. Some of them are as follows:
It is a non-invasive and less painful way to get the whitish skin tone
It is a cheaper treatment
You will have fair skin after a few sessions
You can select the treatment type according to your budget
It is also suitable for sensitive skin
It is a less complicated procedure
This treatment also helps to treat hyperpigmentation and acne scars
It also reduces blemishes and fine lines
It also helps to boost confidence
Cost Of Skin Whitening:
The average cost of skin whitening treatment in Islamabad is from PKR 5,000 to PKR 30,000. The price may fluctuate depending upon the number of sessions required to fulfill the desired goals, type of treatment, dermatologist's fees, and clinic location.
Types Of Treatment For Skin Whitening:
Different types of treatment are performed by the surgeons for skin lightening. The doctor will have an initial consultation with you and will determine which procedure is best for you. Some treatment options are as follows:
Dermabrasion
Microdermabrasion
Chemical peels
Glutathione Injections
Microlaser peel
Photo facial Treatment
Skin Bleaching
Micro-needling
You can choose the procedure mentioned earlier, which is suitable for your skin type.
How Long Do The Results Of Skin Whitening Last?
The results of skin whitening treatment are temporary and depend upon the treatment used for skin whitening. If you want long-lasting results, the doctor can recommend using vitamin C serum and sunblock after the treatment. You can start seeing the results of skin whitening treatment after 1 or 2 weeks. You should go for a few sessions after the treatment to maintain glowy and glamorous skin.
Who Should Perform Skin Whitening Treatment?
A skin expert or a dermatologist should perform skin whitening treatment. If an unskilled person performs it, then you can face the following complications or side effects:
Visibility of small spots
Numbness in the treatment area
Minor swelling
Skin blisters
Burning sensation
Steroid acne
To avoid the side effects, it is necessary to confirm that the dermatologist uses FDA-approved devices.
Some Skin Care Tips By Our Expert Dermatologist:
Taking care of your skin is very important as it protects it from free radicals and chemicals. Some of the tips given by our skilled dermatologist are as follows:
Always apply sunblock before sun exposure
Try not to sleep on tanning beds
Use skin products according to your skin type
Moisturize your skin daily
Always exfoliate your skin
Always use a mild cleanser daily
Final Thoughts!
If your complexion is bothering you and lowering your confidence, you must get a skin whitening treatment. You will be amazed and happy by the results after getting whiter skin with no side effects.
You can fill out the form and book an initial consultation with the dermatologist. He will ask certain questions about your skin and give you a proper treatment plan. You can ask your skin-related queries with the dermatologist in order to avoid serious complications.