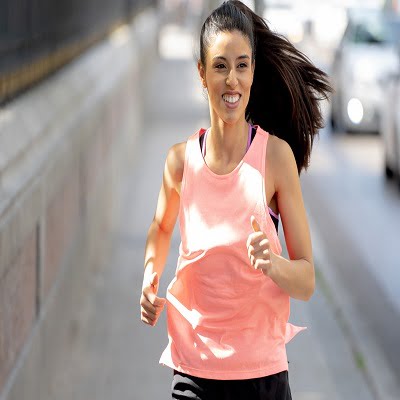 Many people consider surgical treatment for fixing their issue and it is important to take proper instructions about the surgery and aftercare. However, if someone chooses tummy tuck or liposuction treatment then it is necessary to know about the recovery time and how to take care of your treated area. Many people ask a frequent question that Do I Still Have To Exercise After Tummy Tuck And Liposuction?  
In this blog post, you will learn all about these treatments, results and what to do after the surgery. So, keep reading for more information. 
What Is Tummy Tuck And Liposuction?
According to SKN cosmetics, for a person who needs to eliminate excess fat or remove of unwanted fats then our plastic surgeons recommend effective treatments like a tummy tuck in Islamabad or liposuction. Both treatments are mentioned below: 
A treatment also known as abdomino-plasty that is performed for eliminating unwanted fat and skin from the body part like the abdomen area or upper and lower area of the abdomen is known as a tummy tuck. It can also make tighter muscles of the abdomen. It will take 2 to 4 months for recovery and provides amazing and long-lasting results.  
Another effective and most demanding treatment that can remove the unwanted fats from specific parts of the body like arms, chest, abdomen, thighs or legs etc. is known as liposuction. It is a surgical procedure and performed under general anesthesia. Also, it provides promising and long-lasting results with a contoured body. 
What To Expect During The Procedure?
Generally, these both procedures are effective and surgically performed under general anesthesia. Both treatments will take 2 to 5 hours according to the condition of the candidate. The procedural steps are mentioned below: 
Tummy Tuck:
The plastic surgeon will administer anesthesia. 

 

After that, the incision will be made horizontally oriented on the abdomen area.

 

The skin will be removed from the abdomen area accordingly. 

 

In the end, performing the tummy tuck procedure, the incision will be closed by stitches. It will take 2 to 3 hours according to the situation of the patient.

 
Liposuction:
First, the plastic surgeon will mark the treated area and clean it. The anesthesia will be given to the patient and wait for the complete sedation. 

 

On the marked area, the surgeon will make an incision and insert the cannula type of tool. The tube will be a move for breaking down the fats and the suction process will remove the excess of fats. 

 

After that, the incision will be closed down and for closing the stitches will use. The procedure will take 1 to 2 hours according to the condition. 

 
The Results:
The results of tummy tuck and liposuction surgeries are long-lasting and effective. The complete results can be seen after a few months when the wounds are healed but it is necessary to follow the aftercare instructions in the recovery period. Moreover, the results also depend on the surgeon's expertise.   
What To Do After The Treatment?
After the surgery, it is necessary to take good care of your treated area during your recovery period or otherwise it can be worst. Your plastic surgeon will prescribe you some aftercare instructions according to your treatment type and health condition. One of the most asking questions after these surgeries is Do I Still Have To Exercise After Tummy Tuck And Liposuction? The instructions are mentioned below:   
In both treatments, it requires at least 2 weeks for taking rest and do not perform any activity.

 

It is necessary to talk with your surgeon before performing any activity. When your surgeon approves it, you can start with light physical activities.

 

Do not pick any weight immediately as it can affect your treated area or your stitches.

 

You can resume your normal workout activities after 6 to 8 weeks after both treatments.

 

When you are completely healed, you need to consult with your surgeon as they will examine your condition and let you know that are completely recovered or not.

 

Both surgeries will take 7 to 10 months for providing final results.

 

It doesn't require performing exercise after tummy tuck or liposuction treatment in Islamabad because it already delivers you amazing results otherwise if you still need to do a workout then ask your surgeon first.

 
All Summed Up!
Therefore, if you are still confused and you don't have any idea about what to do after these surgeries then you can contact us or visit our SKN cosmetic clinic where you can talk to our experts directly. Besides this, if your routine is on daily basis before the surgery and you want to continue after the treatment then talk to our experts anytime.