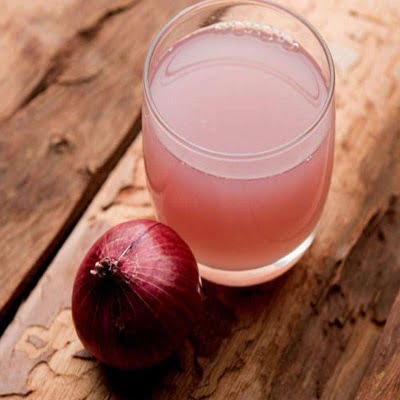 Hair is an important feature for both genders. Every man and woman needs healthy and thick hair for an attractive personality. Many people lose their hair due to several causes like imbalanced hormones, unhealthy diet and daily lifestyle. 
There are several ways for making your hair healthy and for growth. Some people believe that some home remedies can make hair grow, healthy hair and stop hair fall at the initial stage. Otherwise, extreme hair loss like pattern baldness and alopecia is treated by a hair transplant. 
This blog post is all about Does Onion Juice Really Cure Baldness? Also, it will cover helpful information about other treatments for curing baldness. Keep reading! 
Onion Juice For Hair Growth:
According to research, many people use onion juice as a home remedy fower hair growth and stopping hair fall because they are safe, natural and affordable. It improves the thickness and growth of hair. It might be effective for hair fall in some instances and it may restore lustre and shine in hair. Also, this juice will prevent premature greying of hair and unwanted dandruff. 
On the other side, such types of home remedies can't be considered as a curing treatment for hair loss that has conditions like alopecia and male/female pattern baldness. Home remedies like onion juice are just used for the protection of current hair that cannot deal with any hair fall illness. No doubt, onions are safest and natural but still, it is not effective for extreme issues of hair loss. 
What to do when Onion Juice Doesn't Work?
As mentioned above, these are only effective for current hair and can be effective for the initial stage of hair fall. It is not effective for the extreme hair fall like male/female pattern baldness or alopecia. Yes, of course, you should use home remedies for your little hair maintenance but if you continuously use such remedies and still losing hair then you should consult an experienced hair dermatologist who will examine your hair fall condition and let you know what the actual reason of hair loss. 
When you consult a hair specialist, he/she will examine the condition and recommended you a suitable solution for hair fall. Hair transplant is the most effective and natural results providing treatment that will make your hair grow well for a lifetime. 
About Hair Transplant:
According to SKN cosmetics, Hair transplantation is the treatment that is used to perform for implanting healthy hair on the patchy, empty or bald areas. There are two techniques of hair transplanting, first is FUE which is the most advanced and effective technique, performed as extract healthy hair follicles unit from the backside of the scalp and insert at the bald, patchy or empty area. Another is FUT which is also known as the strip method that is performed by extracting a strip from the backside of the scalp and place on the treated area. Both techniques are effective but mostly used method is FUE. 
After undergoing a hair transplantation procedure, you will obtain long-lasting results and it will improve the density of hair as well as grow natural hair. For obtaining desire results, a surgeon should be board-certified and experienced, a patient should fulfil the candidacy criteria for the treatment and should follow the aftercare instructions after the procedure which will be prescribed by the surgeon. 
Summary:
Therefore, after knowing all about it, you will get a proper idea about Onion Juice for Hair: Does It Really Cure Baldness? Both procedures are effective but in their own manners and use to perform for different purposes. Further, if someone wants to know more about hair loss problems and curing solution, you can freely consult with SKN cosmetic's hair specialist. They will give you helpful bits of advice and recommend an effective solution for restoring hair.