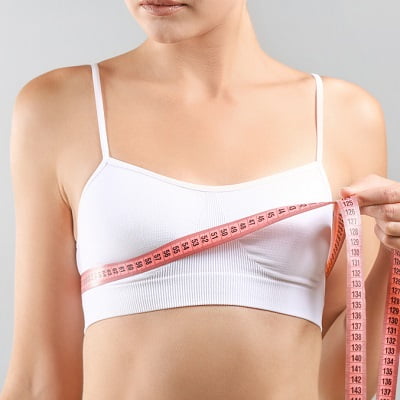 There are many factors to consider and a wide variety of alternatives when considering breast surgery, including the size, shape, and even the brand of the implants you choose.  The Skn Cosmetic Clinic has simplified the process by directly working with Motiva and Mentor, two of the company's top providers of the safest breast implants.
Here we will discuss mentor implants and, most importantly, Everything you need to know about mentor breast implants mentioned in this blog. So, take a moment and read the following details.
An Overview – Mentor Breast Implants:
All implants are unique, certified, and best in their own right, but when it comes to the best provider, a mentor is the only one that makes sense. Mentor Company was recently listed as the world's top provider of breast implants by a well-known research source.
The silicone-filled implants offered by Mentor are available in a range of sizes. They contain a highly cohesive gel that defines the stable shape of the breasts and has just the right amount of elasticity on the disrupting area. These implants give adjustable volume and significantly impact your personality in addition to looking natural.
Things You Should Know About Mentor Breast Implants:
Generally, there are several things that are very important to know before choosing mentor breast implants. Some specific and common facts about the treatment are mentioned below
Different Types
They offer two breast implant alternatives in various sizes and forms to suit your particular requirements. The two varieties of breast implants offered by Mentor are:
Breast implants made of MemoryGel resemble spherical breast tissue.
MemoryShape implants are teardrop-shaped and constructed of special gel and frequently considered to provide a more natural appearance.
Expected Results
After the procedure, the results of the Mentor breast implants will be immediately apparent. As soon as the surgery is over, your breasts will be firmer, fuller, and more defined. It will take roughly a month for the swelling to go down. You will be able to enjoy your newly gained cleavage as the swelling subsides.
After the initial treatment, our cosmetic surgeons would advise having your Mentor implants updated anywhere between 10 and 20 years later. However, the precise lifespan of your implants may differ from person to person. For example, breast implants typically need to be replaced after ten years, while certain conditions, such as pregnancy, breastfeeding, and weight growth, might affect how long they last.
Right Candidates
You can choose various implant kinds, sizes, forms, and projections. After considering all your options, you'll select the implants that best meet your requirements and preferences.
Our specialists are board-certified surgeons with extensive training. They are famous for their knowledge and will competently assist you in locating the best implants for you. Choosing between silicone and saline implants will be one of your first decisions.
Topmost Benefits
There are multiple benefits to choosing such implants for breasts. Some common benefits are mentioned below.
Soft, organic, and harder in feel
Versatile volume.
Results that are safe and secure.
Long-term effects.
Affordable option.
Safety And Effectiveness
Absolutely! The Food and Drug Administration of the United States has given the Mentor MemoryGel breast implants their approval, and patients who have had primary breast enlargements have reported a 97% satisfaction rate.
All Summed Up!
Therefore, it is necessary to know Everything you need to know about mentor breast implants. Mentor fillings are the ideal choice for you, whether your objective is to make a more subtle improvement or a more noticeable difference. The manufacturer of breast implants is dedicated to safe products. At the SKN Clinic, you can have these implants safely placed.