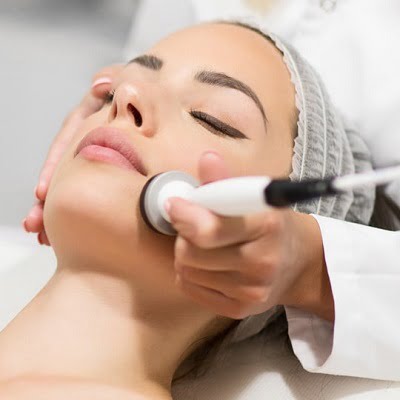 Hair looks only good on the head, eyelashes or eyebrows but they are annoying on the face especially for women and sometimes for men as well. The unwanted hair appears on the cheeks, chin and upper lip. If you are tired of shaving or waxing the area, now it is time for removing unnecessary hairs from the face. SKN cosmetics is offering an effective technique with huge numerous benefits and long-lasting results at an affordable cost. This blog post is covering all information about Facial Hair Removal Cost in Islamabad Pakistan. As well as several factors will be discussed with a bit details. Read more for further information. 
An Overview:
According to our clinic, Hair Removal is an effective procedure for eliminating unnecessary hair from the different areas of the body. It is performed by the laser that targets the hairy follicle areas and eliminates them from the depth in a very short time. Not only removes unwanted hair but make the skin surface even more clear, smooth and perfect. 
The experts recommend this treatment for getting rid of such unwanted hair. It is performed at the clinic and performed as; the practitioner will use cooling gel for making the laser light cool for the patient. The laser light will target the facial area like chin, cheek or upper lip and remove the follicle of hair. It may require two to four sessions for obtaining desired outcomes. The total duration of the laser treatment is 30 minutes or sometimes depends on the area and hair quantity. 
It's Outcomes:
The results of hair removal laser treatment are effective and long-lasting. After some sessions, you will notice that hair will not grow and if they grow, it would be less in number. Sometimes, it depends on person to person and how many sessions you have to take. Also, it is important to choose an expert practitioner and reputable clinic for laser treatment. After every session, the growth of hair will get lighter or disappear. It is impossible to remover permanently just in one session so it requires multiple sessions. Once the hair is gone for a lifetime, you will enjoy your clear, hair-free and smooth skin. 
About Cost:
Generally, the Facial Hair Removal Cost in Islamabad Pakistan varies between 10,000 PKR to 20,000 PKR. It is an aesthetic procedure that some insurance organizations doesn't cover. The price of the procedure differs from patient to patient and it is not fixed. It will always charge you according to your desire and requirement. 
The Several Cost Factors:
After having a general idea about the exact cost of the treatment, there are some factors that can affect the cost variously. These factors will be discussed in the consultation session before the treatment and that's how you will know the charging cost according to your requirements. These are mentioned below with little details. 
The Expert Practitioner Fee:
When you choose an expert practitioner for your laser hair removal, it would cost you according to the expert practitioner fee. This factor will affect your cost and you can choose an experienced practitioner. 
The Number of Sessions Required:
Some people require only a single session but there are many people who may require multiple session for permanently removing hair or cause of thick growth which can't be removed within a single session. This factor will affect you according to your session requirements because it charges per session. This factor will be discussed in the consultation session and your practitioner will tell you after reviewing your hairy area situation that how many session you may require. 
Size of the Area to Be Treated:
Same like that, if you have hair on your face with a larger area, it will charge you differently. Sometimes, areas like in the middle of brows or upper lip are small size areas. This type of factor will affect your cost according to the size of the treated area and it will be discussed in consulting session. 
Geographical Area of the Centre:
Sometimes, some patients don't have a reputable clinic nearby them which is why they require to travel. If you are seeking a reputable clinic for treatment and it is not near to you then you have to travel from one place to another. This factor may affect your cost due to travelling expense. 
Hair Type:
In the consulting session, your practitioner will examine the hair area and let you know about the hair type. Some patients have light hair and some have thick hair type. The procedure will perform differently for lighter and thicker hair, it may require multiple session. This factor will affect the cost of the treatment. 
Final Words!
Therefore, these are the main factors that can affect the cost accordingly and it will be discussed before the treatment. So, you will know the exact price of the treatment that you will pay for it. If you want to know about Full Body Hair Removal Cost, you can consult us without any hesitation where you will get all type of knowledge related to your cost, treatment and health-wise.