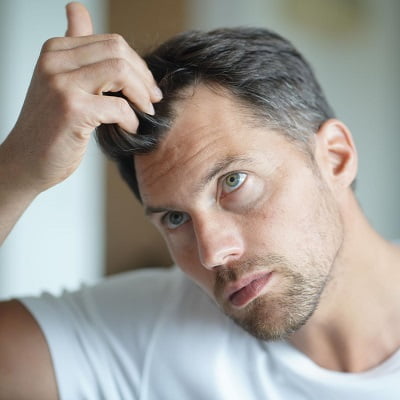 People are experiencing androgenetic alopecia from a long time ago. Now it is common and mostly getting a big issue for men as compared to women. A woman can hide her empty spots with her hair length, but a man can't hide, so a lack of confidence happens. Man experiences hair loss mostly from the crown area and middle area of the head. It usually occurs at the age of 20s to onward when the body hormone increases.
It is better to choose a long-lasting result provider treatment, so that is how you won't experience such hair fall at any age. Some curing hair loss treatments are PRP injection therapy, laser treatment, stem cell therapy, and most effective surgery, Hair transplant. If your hair loss is at the initial stage, you need to consult Finasteride for Hair Loss in Islamabad. This blog post will cover the information about this medication, its working, results, and other alternatives for hair loss. Read more!
What Is A Finasteride?
According to an expert dermatologist, the primary function of finasteride 1mg medication is to block the body's production of male hormones that stop hair growth. It will be recommended only specific candidates who are experiencing male pattern baldness at an initial stage. With the use of this medication, the affected areas of the head will get improved. Do not use with consulting with a hair specialist.
Is It Effective For Hair Loss?
It is essential to consult with your professional dermatologist, who will let you know after testing and examining whether it is suitable for your hair growth. It might be effective for some patients and not adequate for few patients, so that is why it depends on person to person's condition.
Instructions For Considering Finasteride:
Few instructions are essential to know before considering any medication for hair loss, mentioned below:
You should be punctual in taking medicines on time according to the advice of a hair specialist.
Do not miss any dose in course days; if you missed it, do not take double doses.
Try to prevent the medication from heat or direct sunlight, moisture and pollutants.
Go for a regular checkup with your specialist, where you will know about the condition.
If you feel any pain, tenderness, or breast enlargement that contact or visit your specialist immediately.
Only use when your board-certified specialist recommends you.
Expected Results:
According to the report, the medication may take 3 to 4 months for showing some significant outcomes. After you complete the course of this medication, you will notice a decreasing ratio of hair loss and effective improvement in the growth of hair. Sometimes, results may depend on patient to patient.
You should consider two factors for obtaining accurate results: first is to complete your course by not missing a single day of medication and taking good care of your health.
The Side Effects Of Finasteride:
If the Finasteride for Hair Loss in Islamabad is effective for hair fall issues, then it has some drawbacks as well. It is imperative to know all about the side effects of this medication before usage. You may experience the following side effects:
Breast enlargement & tightness.
Anxiety, stress, and depression.
Problems in ejaculation.
Breathing issues.
Loss of sex drive.
Therefore, these all are reported side effects and cause of over-consuming dose. So, it is better to follow the instructions of your hair specialist, and there will be no side effects appear.
Not Suitable For Some Candidates:
Some candidates are strictly not allowed to take this medication. The experts don't recommend finasteride to the following candidates:
Breastfeeding or pregnant women.
Keep the medicine away from the children.
Those candidates who have liver problems, diabetes, kidney disease and other severe health conditions.
It is not suitable for the use of cancer patients.
Long Term Solutions:
According to SKN cosmetics, we recommend one effective solution which will give you long-lasting and natural results. We never suggest such medication that is not affecting them for a long time and just wasting their money. Other than that, if the medication is not working on the first try, then some other options are used for restoring hair. A few of them are mentioned below:
PRP injections therapy.
Stem cell therapy.
Laser hair restoration treatments.
Hair transplant (FUE and FUT).
All Summed Up!
Therefore, if you are experiencing male pattern baldness and want to consider a hair loss treatment, then there are various invasive and non-invasive treatments offered by SKN cosmetics. You should come and consult our experts, and they will let you know what the suitable procedure is for you.