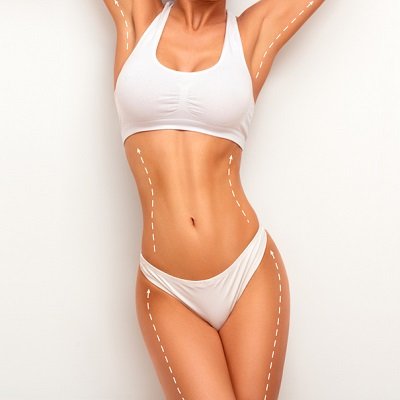 People who have excessive body fat and are unhappy with their body shape can go for liposuction. Liposuction helps to contour the body areas such as legs, buttocks, belly, and arms. You will get a toned body after getting liposuction. It is necessary to talk to the surgeon about the side effects of the cosmetic procedure to avoid any serious complications. Learn more about the full body liposuction cost in Islamabad.
Types Of Liposuction:
There are different types of liposuction that depend upon the condition of the patient and the doctor's preference. At SKN cosmetic following types of liposuction is carried out:
Suction Assisted Lipectomy
Tumescent Liposuction
Dry liposuction
Ultrasound Assisted liposuction
Power Assisted liposuction
Laser Assisted lipolysis
The procedure for every type of liposuction is different. If you want a less invasive or painless procedure, then go for laser-assisted lipolysis. But before undergoing surgery, always ask the doctor about the procedure and side effects of the treatment.
Things To Ask The Surgeon Before Undergoing Liposuction:
It is important to ask the surgeon about certain questions to understand the procedure of liposuction and whether liposuction is suitable for you or not. Some of the questions are as follows:
●     Can an overweight person get Liposuction?
The main aim of liposuction is to contour the body area, such as the abdomen, chin, neck, and thighs. You should be at your average ideal weight to avail the benefits of liposuction. But if you are overweight, you may get the benefit to a small extent as liposuction is not a weight loss treatment.
 ●     How much weight can I lose after liposuction?
Sincerely speaking, you can lose up to 10 to 12 pounds after liposuction in one session. If you want to lose more pounds, go for another liposuction session after full recovery. But going for more sessions can increase the chance of scarring.
●     How Long Do The Results Of Liposuction Last?
Liposuction results are long-lasting and permanent as it takes time for the body to build fat tissues. If you want long-lasting results, then you should take proper care of your diet. You should do physical activities and avoid junk foods in order to maintain the results.
 ●     Recovery Time After Liposuction
The recovery time may fluctuate for everyone as it varies and depends upon the person's healing time. It takes about 8 to 9 days to return to your normal activities. You should avoid doing strenuous exercise. During the recovery time period, follow all the instructions given by the doctor to ensure proper healing.
●     What Are The Risks After liposuction?
It is cosmetic surgery, so it has some side effects and complications. If you want to reduce the percentage of risks, then always choose a board-certified and experienced surgeon. Following are some side effects:
Contouring irregularities
Bruising
Scarring
Swelling
Numbness on the treatment site
Nerve damage
Skin pigmentation
Severe pain
Internal puncture
Fat embolism
 Cost Of Liposuction:
The average cost of full body liposuction in Islamabad is from PKR 50,000 to PKR 200,000. The price of liposuction may fluctuate as it depends upon many factors such as:
Condition of the patient
Surgeons fees
Medications
Post-surgery garments
Anesthesia fees
Location of the clinic
 Final Thoughts!
If you are among those people who have extra fats in different body areas, you can go for liposuction. Its main aim is to target different body areas to give you a contoured look. After liposuction, your body image will improve, and your confidence will boost.
We have a team of best-certified doctors who will listen to your body goals and suggest the treatment procedure suitable for you. You can also read the reviews of our patients. If you want to know more about the full body liposuction cost in Islamabad and which type of liposuction is best for you, then consult our team.