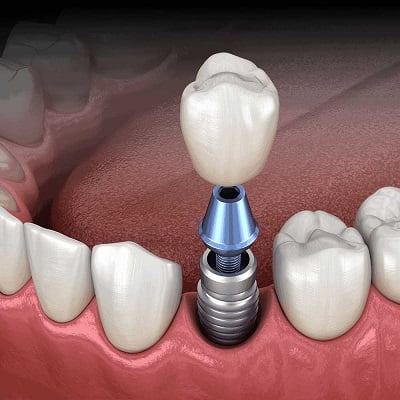 Sometimes, serious accidents or injuries impact the whole life of people. Other reasons might be extreme gum infection or teeth being removed as the cause of cancer surgery. If a person lost his/her all teeth due to any injury or accident then they will require dental surgery which will restore all teeth in just one treatment.
Luckily, there is a dentistry procedure that is performed for those patients who lost their teeth and want to get a proper appearance to avoid further treatments. It is Full-Mouth dental implanting surgery. Now you are wondering that what will be the charges. In this blog post, we will cover all information about Full Mouth Dental Implants Cost in Islamabad Pakistan. So, keep reading for details.
What Are Full Mouth Dental Implants?
According to SKN cosmetics, it is a dentistry procedure that is performed for placing the implants that will support the outer teeth. The bridge will be supported by implants and make your teeth fixed in an accurate position. Also, they are more comfortable and stable than conventional dentures, it will allow you to retain the capacity of natural biting and chewing. The results will be long-lasting and it will give you back a quality of life.
How Price Will Be Calculated?
The price of full-mouth dental implants will be calculated according to the concern of the patient, dental specialist, and clinic. When you consult you're nearest and well-known dental specialist, they will let you know about your problem and how much you have to pay for the full treatment. After examining the whole condition of patients, the dental specialist will let you know the actual charging fee of the treatment.
What To Consider First?
Whenever you going to plan for dental surgery always remember that these surgeries are delicate and complicated which cannot be performed at low prices and by unprofessional specialists. Try to not make any decision based on the price offered. You always need to find a professional specialist for your treatment who has experienced enough to treat your dental implant surgery well.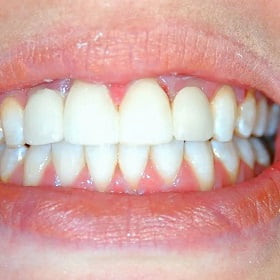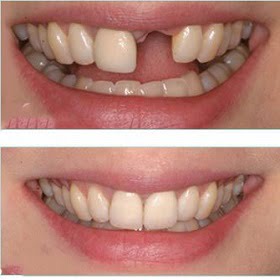 The Cost:
If you are considering dental implant treatment, it is necessary to know that the cost per dental implant starts from PKR 120,000. On the other hand, if you want to get more than a single dental implant then you have to visit our clinic for discussing Full Mouth Dental Implants Cost in Islamabad Pakistan. The experts will examine your condition and calculate the cost accordingly.
It will not be covered by any insurance company. However, it will be better for you if you directly consult with your professional dental providers to know the proper price range of the procedure according to your condition.
Other Price Factors:
After knowing the actual cost of the treatment, your dental specialist will let you know about other cost factors that can affect the actual price of the treatment. These factors will be discussed in the initial consultation session. Some common factors are mentioned below:
The expert dental specialist's fee will affect your cost because placing dental implants is a delicate surgery that cannot be handled unprofessionally. So, choose your provider carefully who will be experienced enough to perform the surgery well.
The location and reputation of the clinic will affect your cost because if you don't have any well know and reputable clinic near to you then you need to travel from one place to another. The traveling expense will affect the price of the procedure.
The number of dental implants will affect your cost because some patients require upper all teeth coverage or require only lower teeth coverage. If the patient requires full mouth coverage then the fee will be charged according to the concern.
Other supporting charges like medications and regular checkups after the treatment will affect the cost. Whenever you feel any pain, discomfort or anything then you may require getting a checkup from your dental specialist.
Furthermore, if your need to know more about cost-related queries then you can contact us anytime, our team will provide you with helpful information.
All Summed Up!
If you don't have teeth and can't smile anywhere then don't feel down, SKN Cosmetic surgery in Islamabad is offering effective and satisfying dental treatments that will be a solution to your problem. We provide the best and effective mouth implants in Islamabad. If you want to know about the procedure or price-related details then book an appointment with us.