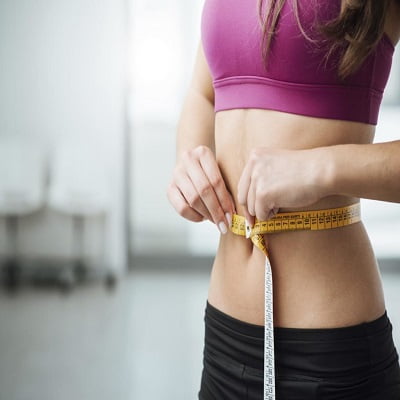 Weight increases normally due to over diet but what if you limit it? Many people commit that it's not easy to restrict the diet so they search for weight-loss surgery. Gastric Banding resolves the concerns of such individuals by limiting the amount of intake food.
Now a question arises that what will the cost of this treatment? It's estimated that the Cost of Gastric Banding in Islamabad, Pakistan is comparatively less than western countries. While the price fluctuates from one city to another, thus the variation in cost still exists!
Gastric Banding:
It is the most popular least invasive weight-loss surgical approach that places a silicone band on the top side of the stomach to limit the amount of intake food. So the person eats less due to the small storage of the stomach and gets fuller rapidly. Thus this Banding surgery helps in weight loss through the following mechanisms:
Reduced Storage: The smaller area of the stomach can take a limited amount of food, not more than that.
Restricted Appetite: Person becomes fuller quickly after eating, thus diet and calories will be restricted.
Cost of Gastric Banding:
Gastric Banding Cost in Islamabad Pakistan ranges from 350,000 PKR to 670,000 PKR according to the patients' condition and clinic location. Every person is in search of a clinic that provides the best services in a comfortable environment at reasonable rates. Now, such individuals can get this problem resolved by visiting the SKN Cosmetics and Plastic Surgery Clinic which provides the best Bariatric Surgery from professional surgeons at an affordable cost.
Factors Affecting Cost:
Gastric Banding surgery cost varies from one country to another. The price range is affordable in Asian countries as compared to western and Arab states. Nowadays, every second clinic at your doorstep offering Gastric Banding but ensuring its reputation and staff details is a must before getting this surgery from any clinic. A lot of patients who come from abroad seek packages which include the cost of treatment, accommodation, and other expenses. They can consult with our team by filling a consultation form or sending a query in chat, our crew can guide you better!
Some important factors which help in determining the cost of Gastric Banding include
Patients' Overall Health:
Patients who already suffer from health concerns might be needing to attend some pre-treatment sessions to become fit for this surgery. However, you will be advised some lab tests or blood test which carry some specific fees so the cost would differ in such cases too.
Type of Band Doctors Choose:
Lap Band or silicone band are the two main types that are designed to place in the stomach. The right one can be chosen by the clinician in consideration of the medical details of the patient. Therefore, each band carries specific fees so we can say that the price range of Gastric Banding is highly dependent upon this factor.
Approach Used:
Practitioners have the choice of deciding the approach whether it's open or keyhole. As the procedure becomes complex price also gets high so get the approach according to your ease.
Practitioners' Fees:
Highly-experienced practitioners charge more as compared to the standard ones. To eradicate the long-term risks and complications, it's highly suggested to get this surgical approach from experienced practitioners.
Duration of Staying in Hospital:
Patients need to stay one or two nights in the clinic after the surgery. Therefore, they are charged specific fees for one night but some clinics offer staying facility within the treatment expense.
Clinic Reputation and Location:
Every clinic offers different costs for Gastric Banding according to their facilities, atmosphere, staff, and reputation. People usually choose the treatment site according to their demands and affordability.
Free Consultation:
For further information about the Cost of Gastric Banding in Pakistan, you can feel free to visit Skn Cosmetics & Plastic Surgery Clinic or if you want to understand the procedure of Gastric Banding you can send us your query in chat or fill in the consultation form. Our team will get back to you soon!