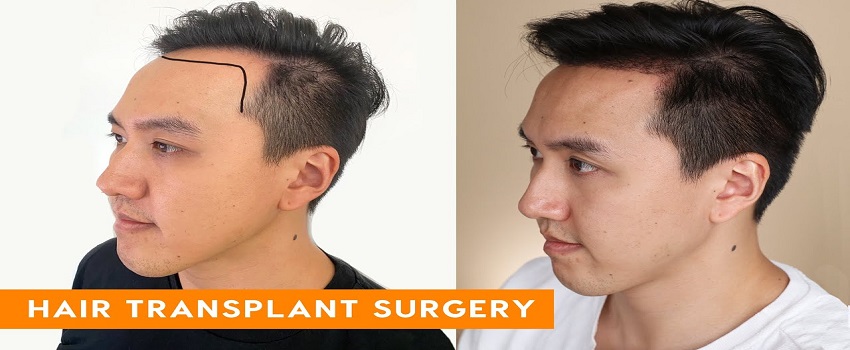 Medical science introducing a lot of hair restoration treatments and methods which are effective people with huge numbers of benefits. They enhanced completely changed life through such treatments. The results of hair restoration methods are unique and long-lasting.
With such benefits, Most of the time people commonly asked about the Hair Transplant Side Effects in Islamabad Pakistan. They are curious to know about it too.
 What is Hair Transplantation?
The hair restoration is a procedure commonly used by those people who are getting hair fall problems and their hair are getting thin day by day. The best techniques are performed by SKN cosmetic clinic. Mostly preferred techniques are:
 Results:
We provide the miraculous and unbelievable outcomes to our candidates. The results may differ from person to person. It also depends on the technique which is used by the practitioner. It is necessary to maintain the results through caring about the treatment or otherwise, the effectiveness will be slow down. The before and after photos will be taken for satisfactions of candidates.
 Its Side Effects:
The hair transplant in Islamabad is the most accurate and safest therapy performed by expert surgeons under high quality and handled carefully. After that, there is also some reason where different skins of scalp react differently.
As well all know, hair transplanting is a beneficial treatment which gives a lot of advantages to a single candidate. Somehow, there are few and minor side effects comes up with little complications. Such minor side effects stay just for few days around 5 to 6 days and after that, they will be gone forever. One thing more, it does not happen with all candidates but all of you should be prepared before the treatment. Some minor side effects are listed, some are common and temporary and some of them are uncommon.
Bleeding-The minor bleeding only happens when the procedure is undergoing and mostly people faced bleeding from the treated area due to sleeping in disorder or sleeps on the site of transplanting. Some of them experienced bleeding due to low quality of stitching the area. Make sure you choose the best and expert practitioner who stitch the area with skilful technique.
Mild Pain-Some mild pain is mostly felt when the numbness duration is completed and pain killers are used for such kind of mild pain and bruising, swelling and itching are common and temporary. These side effects will disappear within 4 to 6 days after the treatment.
Scarring-The scarring was one of the most common side effects in Hair Transplant Side Effects in Islamabad Pakistan. This mostly happens in previous technique FUT but now it doesn't result in FUE technique and no prominent scarring will be seen. If it happened, so it will fade away with time.
Infection- The Infection is only experienced by those people who don't choose the best practitioner or clinic. Even after you get an infection from good surgeons, so it will happen because of your health condition or skin type. Don't worry, your practitioner will prescribe you with some antibiotics. It will be solved within 1 to 3 days.
Cysts-The Cysts have happened when the process of grafting is not contained properly and a pimple gets to appear on the skin. It will disappear after a few days or weeks but if they are not getting fade so you should need a visit to notify the practitioner.
 How to Get Off These Side Effects?
If you are undergoing for hair restoration method, it probably depends on how you choose a surgeon and clinic. Every issue and problem must have a cure. Our professional practitioners always focused on performance to give effective outcomes without any complication. Make sure that the clinic you are selecting should be hygienic and have modern facilities. It is necessary to discuss your aftercare plan after the treatment and before leaving the clinic. Some instructions are listed to follow up.
You should discuss all the terms related to your therapy.
Follow the diet plan which is good for you.
Use antibiotics which your practitioner prescribe.
Use pain killers if you feel any mild pain or swelling.
Do not go out in direct sunlight.
So, SKN cosmetic is the clinic who gives best results without any side effect and hygienic performance through our expert surgeons and skilful team.
Consultation:
If you need more information related to Hair Transplant Side Effects in Islamabad Pakistan, feel free to consult us. Our expert and the guiding team will be answerable of your queries.