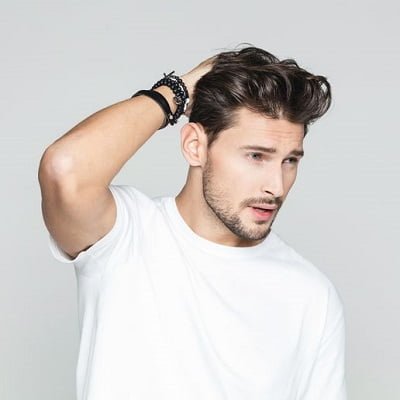 Hair loss- Baldness- alopecia! Don't you think they're so many names of just one problem?
To tackle such issues we all spend a considerable amount of money, time and effort and indeed we get the benefit but only to a certain point. For sure agreeing to hair transplant surgeries isn't easy for everyone. In case if someone agrees, the gradual results change the perspective of the majority.
But not to worry anymore!
SKN presents a powerful Hair transplant with Laser in Islamabad Pakistan to speed up your transplantation results. It simply improves the outcomes of traditional transplants. The effective contraction of the laser beam stimulates the implanted hair follicles deeply below the surface and encourages them for better hair growth.
This is straight good news to the bald people who want to bring back the lost fullness of head instantly. If you're also a baldness sufferer, undergoing a laser hair transplant Islamabad is perhaps an excellent option for you. But just make sure that you take some precautionary measures first. Please discuss your hair problems with our experts so they can identify whether you're eligible for this or not.
We always emphasize finding out the root of the problem with ensuring the safety protocols to provide you with the most desirable scalp results securely.
Ensured Success of Hair Restoration Surgery:
Just be sure that you get laser therapy after the expert's recommendation. This is certainly the only way to grasp secured consequences. Some doctors prefer having a cheap LED session after transplant, which isn't beneficial for newly implanted hair follicles. It can disturb even the previously fixed hairpieces and can also affect further scalp-growth.
At SKN, advanced laser equipment is available to energize the hair follicles safely. This conduct is surely effective after transplant. For more productive fallouts, laser beams are proposed even before hair transplant as this therapy isn't intended with any side effect until and unless your surgeon is an expert.
The Technique We Use!
The procedure we conduct for Laser Hair Transplant is simply safe and effective. Although it's not much different from a traditional transplant, you can consider it as a modification. The technique for Hair Transplant with Laser in Islamabad Pakistan itself takes a few hours as a typical hair transplant process takes, but when it's conducted with laser hair loss therapy, the addition of a maximum of 30 minutes will be sufficient.
First of all, surgeons extract the hair grafts from the donor area through FUE or FUT. Afterward, the grafts are then prepared of the desired shape and size to implant them on the bald region. Surgeons then arrange those grafts and place them carefully on the scalp.
Later then, a laser device is moved on the scalp for promoting lost hair growth.
Due to Local anaesthesia patients don't feel any pain.
Can I Get Enough of One Laser Session?
An ordinary hair transplant becomes more powerful when performed with lasers. While its one session is smoothly proven for stimulating hair growth. At SKN, our doctors make the best use of lasers by analyzing the extent of hair loss, growth cycles and then prescribe the sessions accordingly. This typically includes two sessions within the first month of transplant and one session for the second and third months.
Well, it's completely a worth it investment to go for laser sessions during or after transplant. Still, you wish to know its exact cost in your case, please book an appointment with our experts.
Accelerate Your Hair Transplant Results:
Laser hair transplants are significantly approved for boosting hair growth. The dominant contraction of lasers on hair follicles makes the scalp cells more active and boosts metabolic activity. Hence enough nutrients supply also gets encouraged and leads to strong and healthy hair progress.
Briefly, Hair Transplant with Laser in Islamabad Pakistan can add dramatic improvement to your transplant.
Please let us know if you want to know more about this procedure.