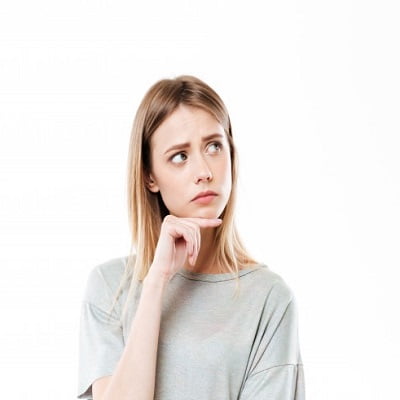 Generally, having a big breast size is also a common problem for many women out there. It may cause neck pain, back pain and other issues. Moreover, many women don't like their breast size because it doesn't go with their overall look and some of them want to make the shape proportional and accurate. Even though, there are also some men who want to get rid of enlarged breast size.
However, a surgical treatment that can easily provide effective and long-lasting results is known as breast reduction surgery. Also, there is a term for men known as gynecomastia (men have large breast size and they reduce the size through it), they can also choose breast reducing surgery.
In this blog post, you will learn all about its work and How Long Does it Take to Recover from Breast Reduction Surgery. So, keep reading for more information!
What is Breast Reduction Surgery?
A treatment that is used to perform for reducing the breast size, reshaping the breast and improving your look is known as breast reduction surgery. It is a surgical procedure that is performed by an experienced plastic surgeon. The surgeon will remove unwanted fats and fat tissues for decreasing the size of the breast. Usually, it is performed under general anesthesia and provides long-lasting results with a lot of effective benefits. However, you need to consult with your expert plastic surgeon who will recommend you a suitable treatment with details about it. You can have this surgery at any age and it is suitable for both genders.
How Does it Work?
According to SKN cosmetics, the procedure will be performed under general anesthesia and the total duration of the procedure will be 2 to 4 hours. The plastic surgeon will start the procedure with anesthesia and a specific technique will be used to reduce the size. It can be performed with surgery through an incision or with liposuction.
The plastic surgeon will make the incision on the targeted area and remove the unwanted fats, skin and excess tissue of the breast. The surgeon will also reshape each breast and reposition the nipple. The scar of the incision will be temporary and fade away with time.
How Long Does it Take To Fully Recover?
In the initial consulting session, your plastic surgeon will discuss all the details and let you know what to expect and how does it take to recover completely. So, you will know what you going to expect during the whole treatment. Therefore, the total duration of your recovery period will take 2 to 4 weeks or it depends on person to person. During the recovery period, you may experience some minor complications, mentioned below:
Pain – is common in every surgical treatment and it will feel for at least the first week. After that, it will gradually diminish. Your surgeon will prescribe you painkillers and you can use them if you feel pain. It is necessary to take rest for at least 2 weeks, no long drives, heavy lifting etc. keep the treated area clean and dirt-free.
Swelling is also common in breast reduction surgery and it will subside after several weeks. It will be better if you take 1 to 2 weeks off from your work.
You need to attend your follow-up appointments for removing bandages and stitches. Also, it is recommended to wear comfortable clothes and a bra for the first few weeks.
After 2 to 3 weeks, you can continue your daily routines but do not perform physical activities for at least another 2 to 4 weeks.
Normally, a person will completely be healed after 3 to 4 months and you will get your desired look after that period. It is important to follow the aftercare instructions during your recovery period. So, you won't experience any type of complications and risks after the surgery. Moreover, if you still want to know that How Long Does it Take to Recover from Breast Reduction Surgery or anything related to this surgery then you can ask our team or visit our clinic anytime.
Complete Results:
According to our expert plastic surgeons, the results of breast reduction treatment will be effective and long-lasting. It will provide you with a completely new look and boost up your self-confidence. The outcome of the surgery is immediate but the swelling is common and when it subsides you will get complete results, the approximate time of fuller look is after 3 months. However, it is important to choose an expert plastic surgeon that performed your surgery perfectly and successfully and it is important to take good care of your treated area according to the instructions of your surgeon.
All Summed Up!
Therefore, if you are tired of doing exercise and weight lifting for decreasing your breast size and failed then breast reduction surgery is the best option for you. If you want to get rid of enlarged breast size in an effective way then consult SKN cosmetics. We are here to provide you with satisfying results and services as our plastic surgeons are experienced who performed many successful surgeries in their record. We are looking forward to you!