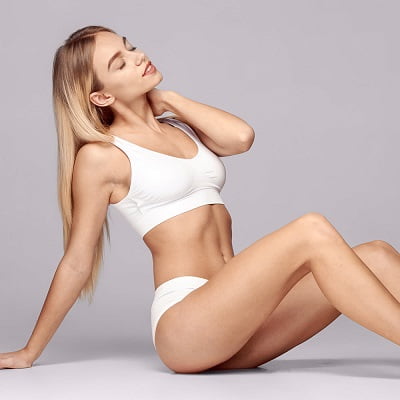 When it comes to considering laser treatment for unwanted hair on chin and the face, it is important to look at how many lasers treatments are needed for chin and facial hair removal.
Hair Removal Treatment Options
Hair removal is an important work in our life that we perform on a regular basis. That is why hair removal methods are at the heart of our schedule. Due to this reason, these methods touch almost every adult life. People remove hair through shaving, waxing, threading, etc. These traditional methods are no doubt still effective for all of us but here is the best option.
Laser Hair Removal Treatment
It is a safe and effective treatment that has gained so much fame in the recent years all over the world. Around the world, it is famous for making our skin smooth and hair-free. As a matter of fact, it is a non-invasive treatment that involves no pain or skin damage. That is why more and more people these days are shifting to this method to get rid of unwanted hair permanently.
Does Laser Hair Removal Work on Face
People often ask this question does laser hair removal work on face? It is no secret that this treatment does work to remove unwanted facial hair. Most of the women take this treatment for the unwanted hair on the face and the chin. It is completely normal to use Laser Hair Removal for Dark Skin. Over time, laser devices have become technologically advanced that they are no longer harmful to dark-skinned people. It would not be wrong to say that the laser devices used in this treatment are color blind.
The Cost of Laser Treatment
It is not possible to write down the exact Cost of laser hair removal. We are just able to give you a hint as how the cost of this treatment is calculated. One thing is clear; the treatment is offered at a reasonable price and above all, it is a onetime investment. You have this treatment and you live a pain- free life with a smooth, hair-free skin.
In general, the cost of the treatment depends on the areas of the body covered, and it also depends on the person who is performing the treatment. If a doctor performs this treatment, he charges more than that of a person who is not a physician but has proper knowledge and experience to perform this treatment.
Laser Skin Care in Islamabad You will find some of the finest clinics in the world here in Islamabad and Rawalpindi. Laser hair removal in Islamabad is one of the areas of specialties of Laser Skin Care Clinic. If you are interested in hair removal in Islamabad, you can sign up for a free consultation with them.