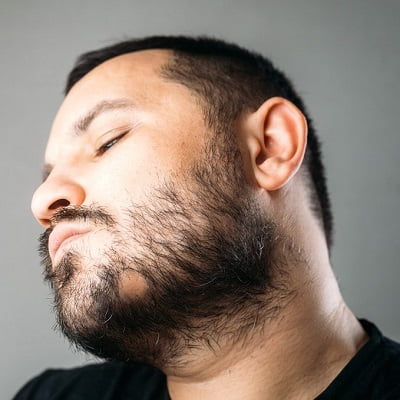 Sometimes, the beard doesn't grow properly because somewhere your body isn't responding to the growth of hair due to deficiency or many other causes. For a man, it is a concernedly phenomenon because their beauty lies in it and they can't live with a patchy beard or with less growth. However, every treatment is possible on the basis of hair transplantation techniques.
Now your next concern is to know about How much does beard transplant cost in Pakistan? So, keep reading this blog post where you will find the average cost range and their additional factors.
About Beard Hair Transplant:
Beard Transplantation – one of the surgical procedures that are used to perform for enhancing the volume of patchy beard. FUE method of hair transplantation will be used by extracting individual grafts and transplanting them on targeted areas. However, healthy hair follicles will be extracted from the donor site usually the backside of the scalp and implanted them on recipient areas. If your natural facial growth of hair isn't cooperating then it is the best solution to consider. Moreover, it is suitable for everyone except those who don't have a healthy donor site.
How Does it Work?
According to SKN Cosmetics, the practitioner will inject local anesthesia on the donor site and extract the follicles usually from the backside of the scalp. Then, the anesthesia will be injected into the targeted area and implant the hair grafts carefully. It may take 2 to 4 hours as it depends on the number of grafts and size of the patchy areas. After that, you can go home and follow the aftercare instructions for recovering quickly.
The Final Results:
After getting the beard transplantation, you will get effective, satisfying and permanently natural results. It may take 1 to 2 weeks for proper recovery and after that, you will observe the growth of beard hair. The patchy areas will be filled and the volume of your beard will enhance. So, always choose an expert practitioner who performs your treatment accurately.
Beard Transplant Cost at SKN Clinic:
Generally, the average cost of Beard transplant ranges between 70,000 PKR to 120,000 PKR. It is necessary to understand that it is delicate and sensitive transplantation that cannot be performed by any unprofessional who is offering cheap prices. Moreover, the cost will be decided after the consultation session and according to your expectations.
Other Cost Factors:
After knowing about "How much does beard transplant cost in Pakistan?" there are a few factors that will include after considering your expectations. However, there are a few factors that can impact your treatment cost, such as:
1.      To Choose Expert Surgeon:
The first factor that affects your cost is to choose an expert and experienced practitioner for your treatment. Professional surgeons always charge according to their fee criteria and give you accurate performance without any complications. So, it is better to choose a board-certified surgeon and obtain amazing performance.
2.      Location of the Clinic:
Sometimes, people want to get the treatment but they don't have any clinic near to their location. Travelling from one place to another can affect your cost through travelling expenses.
3.      Number of Grafts:
The most important factor to understand, the number of grafts can increase the cost of the treatment because the more follicles you need the more your cost will increase. It is necessary to understand that hair transplant treatments are always calculated by the price per hair graft. However, it will increase accordingly.
4.      The Reputation of Clinic:
It is necessary to choose a reputable and well-known clinic that provides you with satisfying services, a hygienic environment, professional clinical staff and expert doctors for your treatment. This factor can affect the cost of the treatment.
5.      Other Additional Charges:
Last but not least, other charges like anesthesia fees, further checkups, medication and clinical bills can impact your cost accordingly. So, these all terms will discuss in your consultation session and let you know about the actual cost.
The Takeaway!
Therefore, if you want to consider the transplantation treatment for improving the appearance of the beard then feel free to consult SKN cosmetics where you will get amazing services in a reasonable cost range. Furthermore, if you want to get more information related to its cost and impacting factors then you can call us or visit our clinic anytime. We are here to give you a memorable experience!