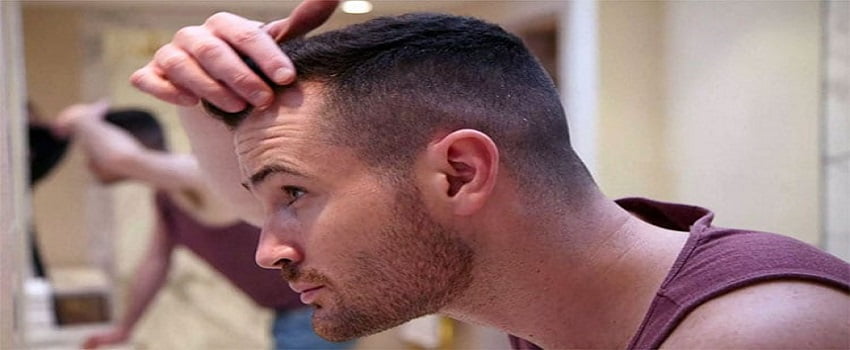 Due to an unhealthy lifestyle, many people experience hair loss which leads them to baldness. Now people are getting involved in cosmetics treatments and want to get a hair transplant to improve the appearance and growth of their Hair. When a candidate consults us, they usually ask one common question: How Much Is Hair Growth After Hair Transplant. This blog post will learn about the procedure, growth stages, and complete development obtained. Keep reading!
About Hair Transplantation:
Hair transplantation is a minimally invasive treatment performed in two effective ways. First is FUT, which is also known as the strip method. Another one is FUE, which is performed by extracting and inserting individual hair follicles. The FUT is performed by extracting a strip from the scalp's backside and implanting it on various bald areas for full coverage of Hair. The FUE is performed by extracting individual hair follicle units and inserting them at the recipient areas to cover the patchy areas.
Both methods are valuable and effective that will provide you enhanced and improved appearance. The complete results will be obtained after 10 to 12 months. You need to get a high professional practitioner who will perform your surgery effectively and skillfully. Also, follow the aftercare instructions for getting miraculous results.
When Will Hair Grow After Transplantation?
The growth of Hair will usually start within 2 to 3 weeks after the treatment. The transplanted Hair will fall out, but a candidate should begin to observe new growth within a few months. With time, you will obtain your Hair growth according to your health-wise.
Timeline for Hair Growth:
The hair transplant has two stages of treatment, one is the procedure, and another is the process. The procedure will be performed as extracting and inserting, whereas the process will be started after the surgery. This process is known as a timeline for hair growth. The timeframe for hair growth, according to our experts, is mentioned below:
After two weeks of the surgery, you will observe a hair loss, and we called it hair shedding that is common in every hair transplant. It will make a new hair structure, and that will be healthy. After that, you will not have to experience any drastic changes in the hair growth process.
After 4 to 6 months, the lost hair will start to grow again with a high density than before. You will observe that your newly developed hair texture will be improved. After six months, the growth will be noticeable.
After 8 to 12 months, you can see a complete evolution of your new transplanted Hair, and you will love your new Hair. It may take more than 12 to 16 months for some candidates because its results depend on patient to patient.
What is the Growth Rate?
According to SKN cosmetics, when someone asks about How Much Is Hair Growth After Hair Transplant, our experts believe that the complete hair growth after hair transplantation is 85%. However, it will be wrong to say that all the undergoing candidates will get 100% growth of transplanted Hair because all candidates do not have the same hair texture. So, it depends on the individual's hair texture and how well they take care of transplanted Hair.
After Care:
Aftercare is way more critical after hair transplant surgery because you undergo surgery that needs healing and recovery care. Your practitioner will prescribe you aftercare instructions according to your treatment type and health-wise. Some of the common are mentioned below:
Take a good and balanced diet.
Do not go out in direct sun exposure for few days to few weeks.
Avoid taking blood thinners, and it may slow down the recovery process.
If you feel any pain, then take painkillers.
Use prescribed antibiotics for the prevention of infection.
You can use oil after the growth of the new Hair.
All Summed Up:
Therefore, the growth of Hair after transplantation is 85%, and it will take few months to give you a proper appearance of Hair. Consequently, you need to have patience and take care of your treated areas. Moreover, if you still want to discuss more about hair transplants, then feel free to consult SKN cosmetics.