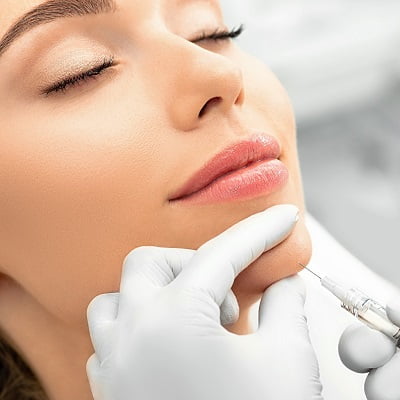 Dermal fillers in Islamabad or injectable fillers rejuvenate the skin's tone, texture, and complexion. These fillers also address the appearance of wrinkles, restore volume and improve the appearance of the skin. We all have a common desire to look attractive, beautiful, and appealing. These fillers are one of the effective treatments used to augment the skin's beauty. This blog will explain the concept of dermal fillers, their benefits, and the duration of their results.
Derma Fillers: Overview
When it comes to beauty, we all want to attain and maintain the desired intensity of our appearance. Still, we will not prefer using any harmful treatment to reinstate this glow. Dermal fillers are basically composed of biocompatible materials such as hyaluronic acid, calcium hydroxylapatite, poly-L-lactic acid, etc. The substance situated in these fillers improves the texture of our skin and rejuvenates the appearance. 
The use of dermal fillers has become quite popular these days because of their glowing effects on our skin. People looking to enhance the appearance of their skin prefer using these fillers because these are easy to use and offer desired results.
Derma Fillers: procedure
A professional at SKN Cosmetics Islamabad holds an initial consultation to discuss and evaluate aesthetic concerns, objectives, and facial anatomy. The injections are administered into a specific area based on the desired goals and concerns through a cannula- a thin needle.  Following that, our professional assesses the progress and makes required adjustments to get optimized results. The number of injections may vary from individual to individual based on the specific needs of different persons.
Dermal Fillers in Islamabad: Top Benefits
The use of these fillers reduces the appearance of wrinkles, fine lines and improves facial appearance 

Natural fat depletion that usually occurs because of aging factors can also be restored because its volume restoration properties restore the lost volume

This treatment improves facial features  and offers natural-looking results

You will observe quick results and a change in your appearance

This is a customizable treatment, and specific areas can be addressed through dermal fillers
How Soon Can I See The Results of Dermal Fillers?
Dermal fillers in Islamabad offer immediate results. You will start observing results right after your treatment. It means results will be visible after the treatment. Your desired results will be completely visible in 2 to 4 weeks. Given that, you will not have to wait a lot because a significant change will be visible right after your treatment, and in a matter of a couple of weeks, you will be enjoying glowing and radiant skin.
What Can Dermal Fillers Treat?
Dermal fillers in Islamabad treat numerous cosmetic concerns and rejuvenate the appearance of the targeted area. The operational area of these fillers starts from reducing the appearance of wrinkles and fine lines to restore lost volume and rejuvenates numerous facets of our body. 
Wrinkles and Fine lines

Volume Loss

Lip Enhancement

Jawline and Chin Enhancement

Acne Scars

Hand Rejuvenation
Am I A Suitable Candidate?
If you are experiencing signs of aging and want to address them 

If you have lost the charm and volume of your skin

If you are unsatisfied with the appearance of your chin, lips, cheeks, etc.

If you want to rejuvenate the appearance of your skin

If you are medically fit and have realistic expectations
If you fulfill the above-mentioned criteria, then you are a suitable candidate, and you can go for dermal fillers.
How Much Do Dermal Fillers Cost in Islamabad?
The cost of these fillers generally depends on the number of injections, the extent of treatment or specific requirements of an individual, available facilities, and the reputation of a clinic. Normally, the price of these fillers extends from PKR 14,000 to 45,000 PKR.
The Bottom Line!
Dermal fillers in Islamabad address the appearance of wrinkles, fine lines, and lost volume and restore the brightness and luminosity of the skin. You can get natural-looking results and improve the appearance and attractiveness of your body parts such as lips, cheeks, chin, etc. The results of this treatment are visible directly after administering these injections. It might take 2 to 4 weeks to observe the complete results of these fillers.
SKN Cosmetics Islamabad has produced a commendable reputation in the cosmetic atmosphere through its unmatched services and the ratio of satisfactory results. If you want to rejuvenate your skin or address lost volume, visit our clinic and resolve your skin concerns professionally.